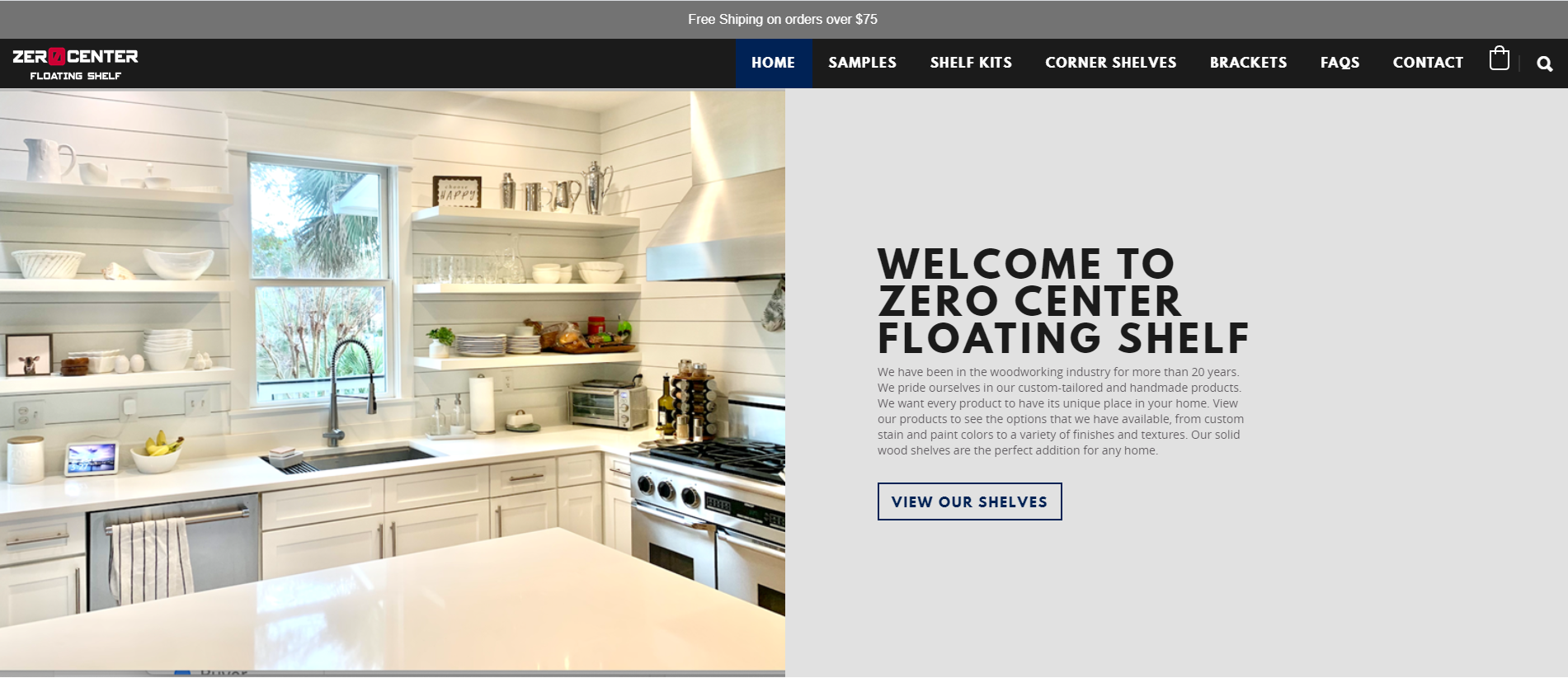 Zero Center Floating Shelf sell custom-ordered, handmade shelves on the ecommerce site that we built them! It was important to have a platform that they could grow and sell their products with on a national level. 
We met with our client to discuss their website and goals, and then we went to work incorporating their brand and products photos into the site. Most of their content is in their products, which were all loaded into an ecommerce solution called Ecwid. It is robust in its filtering and sorting capabilities, which makes it super easy for customers to find the products they are looking for. 
The awesome thing about Ecwid and Umbraco (the content management system this site is on), is that our client is able to go in regularly and make changes to his products, pricing, content, and more. Of course, we're always available to help when needed, but how great is it to have that kind of control over your own website?
Want to check out the site for yourself? Visit zerocentershelf.com.