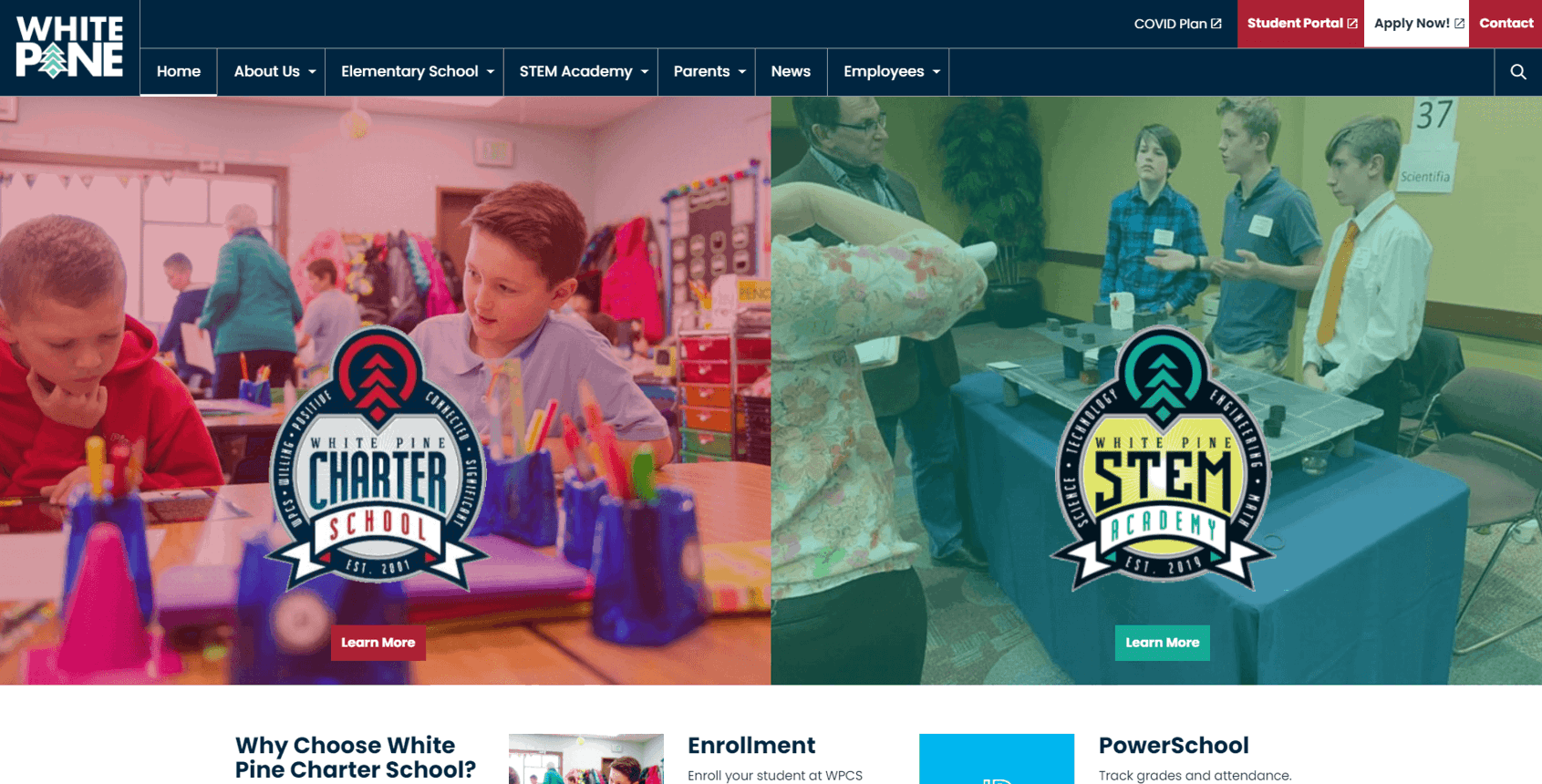 White Pine Charter School (WPCS) and White Pine STEM Academy (WPSA) are two dynamic and challenging educational facilities for students in Idaho Falls, Idaho. Their conjunction of both a charter school and STEM academy accommodate students who require an emphasis in targeted subjects and high academic standards. Their need for an equally representative website challenged us to create a polished and navigable site for their wide range of services, portals, and content.
Their large amount of content created a need for many of our content management components, including split components, pods, accordion dropdown menus, data tables, grids, custom forms, and plenty more that aid in an aesthetically pleasing and user friendly experience. Designing the site came down to distinctly featuring the charter school and STEM academy as separate but similar entities, seen by the color differences and individual menus for each school.
Each of our own departments worked closely with the administration team from WPCS and WPSA to communicate the constantly changing layouts and content as the school year approached. With the consistent collaboration with their team and ours, we produced a stunning example of a beautiful, modern website for years to come.
Want to see for yourself? Visit www.WhitePineCharterSchool.org to see what our content management system has done for them.