Tips For Working From Home During COVID-19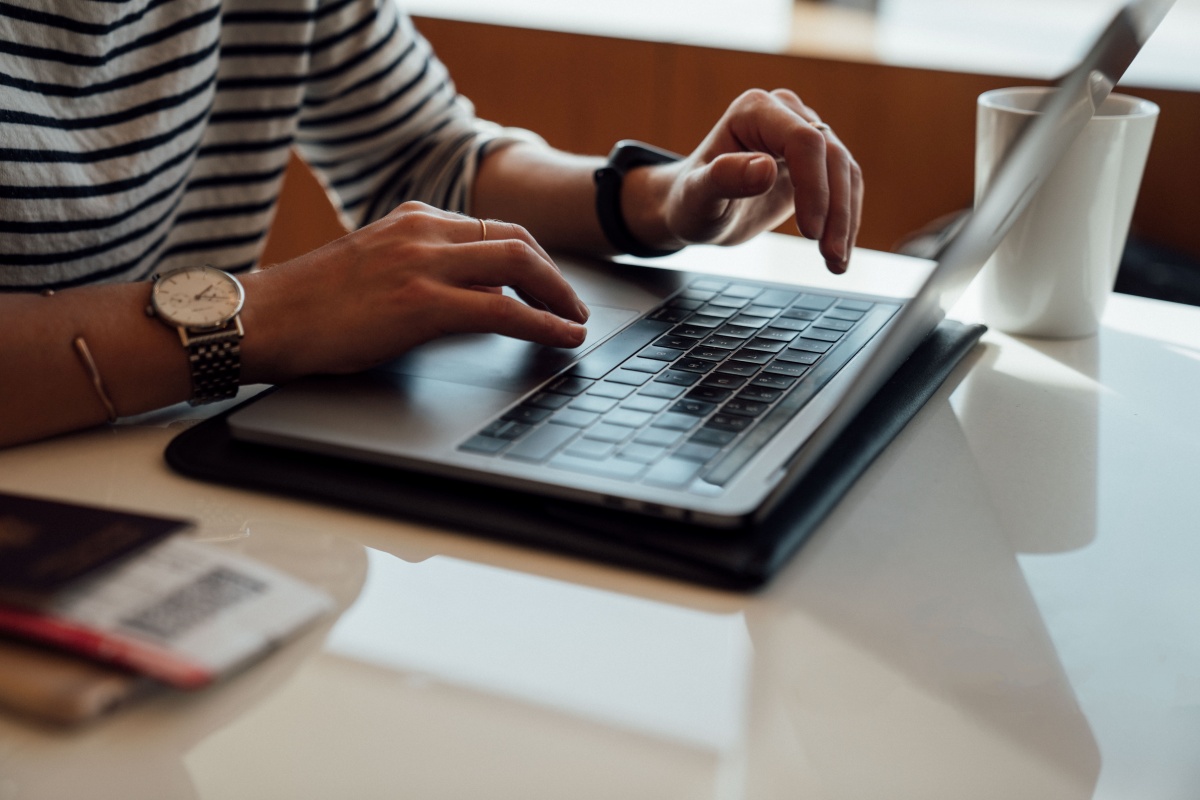 In this article:
Tips for working from home
Tips for organizing your workspace
Tips for managing conference calls at home
The current COVID-19 pandemic has caused many employees to leave their offices and start working from home. Working from home may seem easy, especially when you get to work in your pajamas all day, but staying focused and on task when you have distractions at home can make your office seem much more appealing. Here are some tips to help you stay productive while you work from home.
Get dressed
While it's tempting to stay in your pajamas all day long, staying in comfortable clothes can make you less productive. Wearing clothes you would usually wear to sleep or lounge in will make you sleepier and it communicates that you aren't ready to work. You don't need to wear a skirt or a suit and tie but take it a step up from what you sleep in. Even just a t-shirt and jeans could make a huge difference in your productivity.
Take in that natural light
When you commuted to your office, you probably weren't a fan of waking up early and dealing with morning traffic. However, the morning commute is part of what gets you outside and wakes you up. Without that morning commute, you might not be getting the light your body needs.
If you can, make sure your workspace gets some natural light or is at least well-lit with artificial light. Even going outside first thing to check your mail or sip your morning coffee will help wake you up.
Find a designated workspace
At work, you probably have a spot that's yours, like a desk, office, or cubicle. If you don't have a home office, it can be tough to have a spot that is dedicated to working—especially if you live in a smaller home or apartment. Even if you can't reasonably block off your area to avoid distractions, set up shop somewhere you can focus on your work.
Set specific work hours
Just as you need a designated workspace, you also need to set your work hours. Working from home might offer you the freedom to clock in when you want and take longer lunch breaks.
However, if your team usually works from nine to five, you should plan on keeping those hours. It will make communicating with your team and other clients easier when you still work between typical office hours.
Setting specific work hours will help you maintain a healthy work-life balance too. Plus, keeping set work hours helps you build that routine and stick to it.
Communicate with your team
Communication is an essential part of working with a team. When you work in an office, it's easy to communicate because you are just a few feet away from each other. Working from home makes that easy communication more difficult, so it's important to have a way to communicate with your whole team.
Make sure you are a part of the office online group chat or have other simple methods of communicating with your team. This helps you to easily discuss important work information as well as keep up morale as you share pictures of your home workspace, kids, and pets.
Set ground rules with the people living in your home
Since COVID-19 has forced many people to work from home and their kids to stay home from school, it's likely that you aren't alone in your workspace. If you have family members around while you are trying to work, make sure you set ground rules for interaction and distraction. Let them know your designated hours for work, and communicate when you need the space to be clear or quiet.
Start and end your day with a routine
If your normal workday used to start and end with a morning commute, you may be more accustomed to a type of routine that would help you begin and end your day. If you no longer have to commute to work, you should start a new routine to help you begin and end your day. Talking a walk, doing a pre/post-work workout, or making a morning cup of coffee can be useful strategies to get you in and out of your work headspace.
Tips for organizing your workspace
Besides having natural light and a designated spot, it's easier to work more productively at home when your "office" space is organized.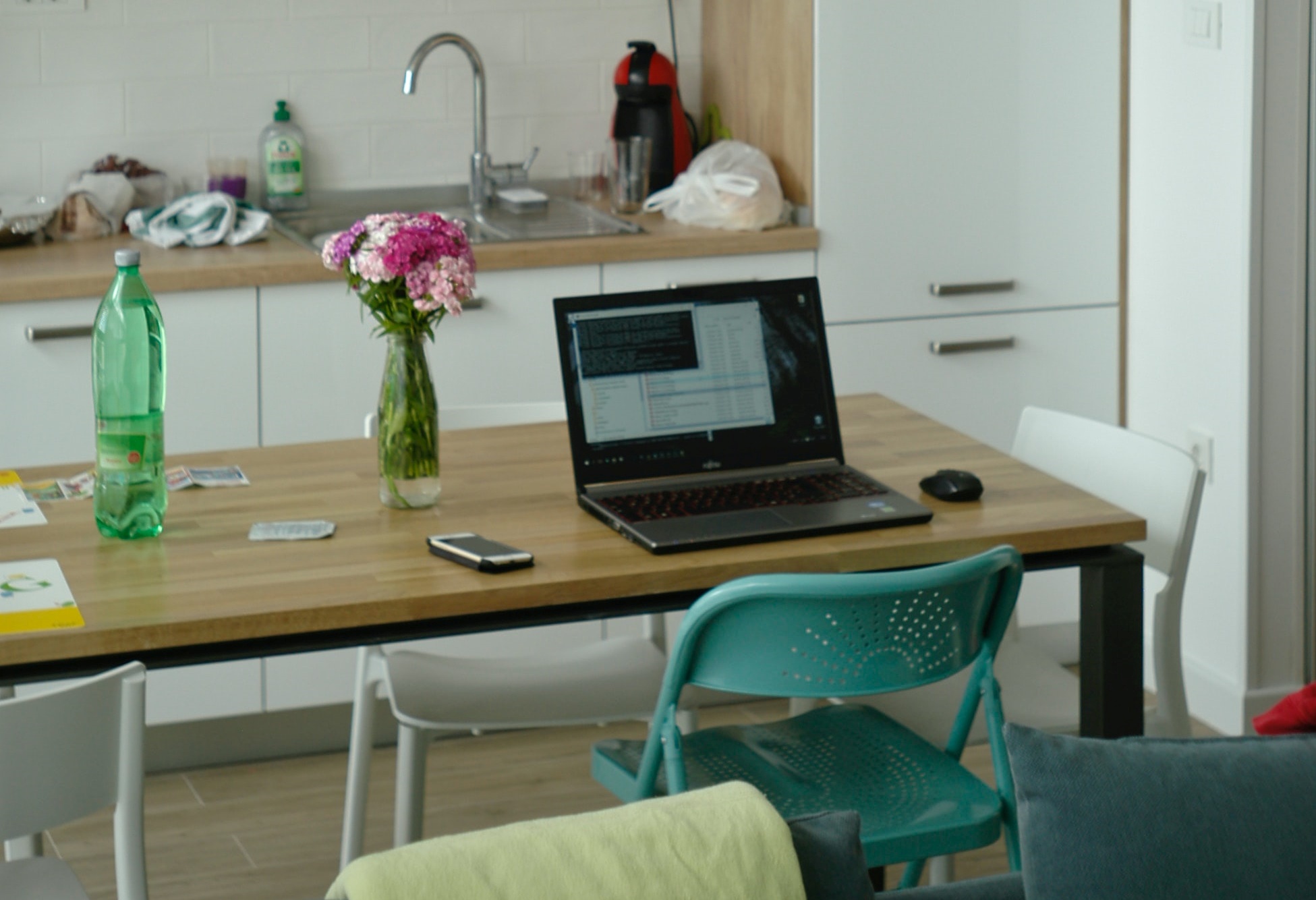 Keep it simple
What do you really need on your desk to complete your work? Keep your desk or table clear of anything you don't need to keep focused on your work. Maybe you don't need all the decorations you have on your desk at work around your space at home. A clean area will help you focus better on your tasks.
Divide your workspace from your personal space (if you can)
If you have an extra room in your home that you can turn into your temporary office, then do it! If you're living in a smaller home or apartment and don't have extra space to create a separate office, try to find a place that you can designate specifically for work and keep your personal items–books, Kindle, hobbies, etc.–out of that space.
Organize wires and cords
With any office space, it can be helpful to manage the wires and cords around your workspace. This will keep you from tripping on them as you move about, plus the tangly mess won't distract you and make you want to clean when you should be working.
Be comfortable
Working is a lot easier when you aren't focused on how uncomfortable you are. Sitting on a hard chair or looking down at your computer all day can cause back and neck pain that will distract you from work. A comfortable chair and a place to set your computer will do wonders for your comfort level.
Although it may be tempting and comfortable, you should try to avoid working in your bed. You don't want to risk falling asleep on the job!
Tips for managing conference calls at home
With more businesses working from home, it's likely that you'll have more conference calls, either with clients or with your team. Either way, it is important to be familiar with proper etiquette for conference calls. Here are some tips to help you with conference calls at home.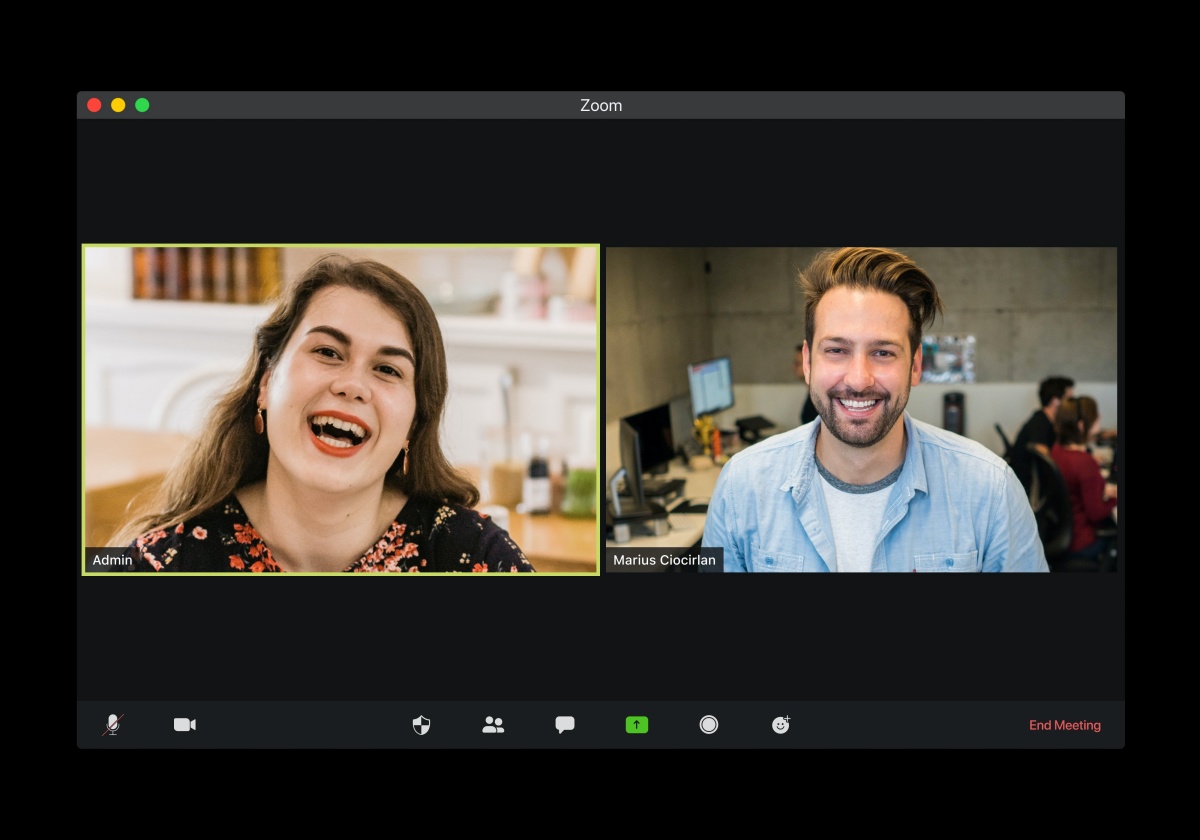 Be punctual
It's impolite to be late for a meeting, and a conference call is no different. If you make an appointment, be sure to stick to it. Write it down in your calendar and set a reminder to ensure that you'll be on time. If something comes up at home, be sure to communicate that you'll be late calling in (and reschedule if you need to).
Keep notes
During a regular meeting that might take place in the conference room at your office, you would probably be taking notes. You should also be taking notes during a conference call to make sure you don't miss any tasks or details that you need to remember.
Treat this meeting as you would any other meeting that takes place in the office.
Familiarize yourself with the conferencing app
Before you make a conference call with a client, it's wise to familiarize yourself with the conference app you will be using. Each site is a little different so before your conference call, try experimenting with the site to make sure you know how to use it. You might even try calling a coworker so they can check that your camera and microphone are working properly.
Try to limit the technical difficulties by preparing so that you can keep your meetings as efficient as possible.
Mute your mic when you aren't talking
On a call with multiple people, try muting your microphone when you are not talking. This will prevent others on the call from hearing background noises like kids, pets, cars driving by, etc., making it easier to focus on the conversation at hand.
Remove background distractions
Muting helps to silence background distractions, but if you have a video conference, things on your screen can still be a distraction. If your pet is constantly getting close to the camera or if your kids are running around behind you, you should try to find another place to take your call that won't have these distractions.
If you do have kids at home, try giving them a fun activity to work on while you handle your call.
Working from home isn't for everyone, but during a time of crisis, it's a blessing to still have work. Find out what works for you as you work from home so that you can stay productive and still find a good work-life balance.