Tailored Fencing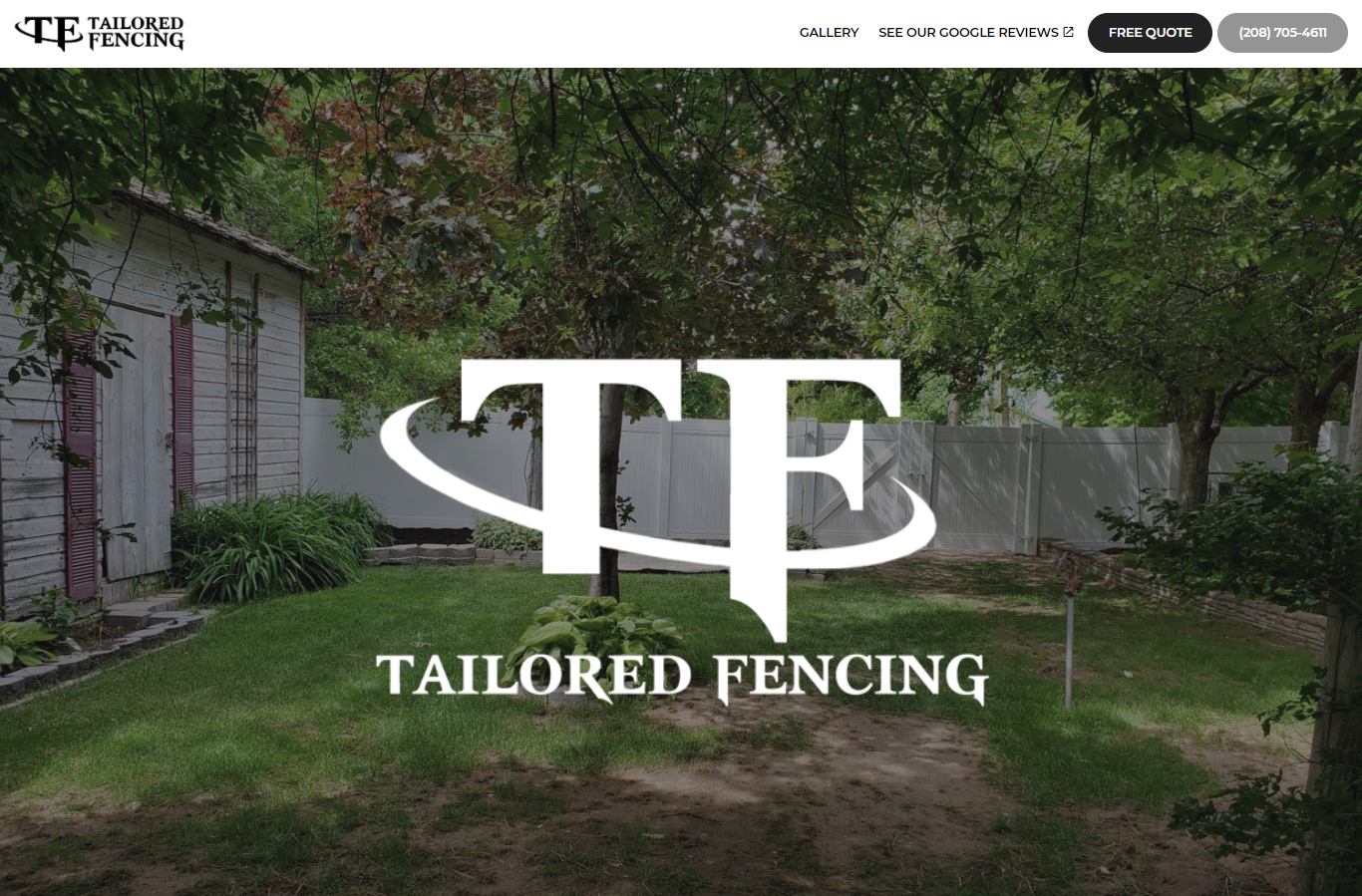 Tailored Fencing provides vinyl fencing products to customers throughout eastern Idaho. They needed a simple online platform for their customers to view photos of their fences and get estimates on new fencing projects.
This clean, simple, one-page website is the perfect start for this local fencing company to improve their online presence. We used the tools in our starter kit to layout the website according to Tailored Fencing's needs.
View their website at tailoredfence.com.