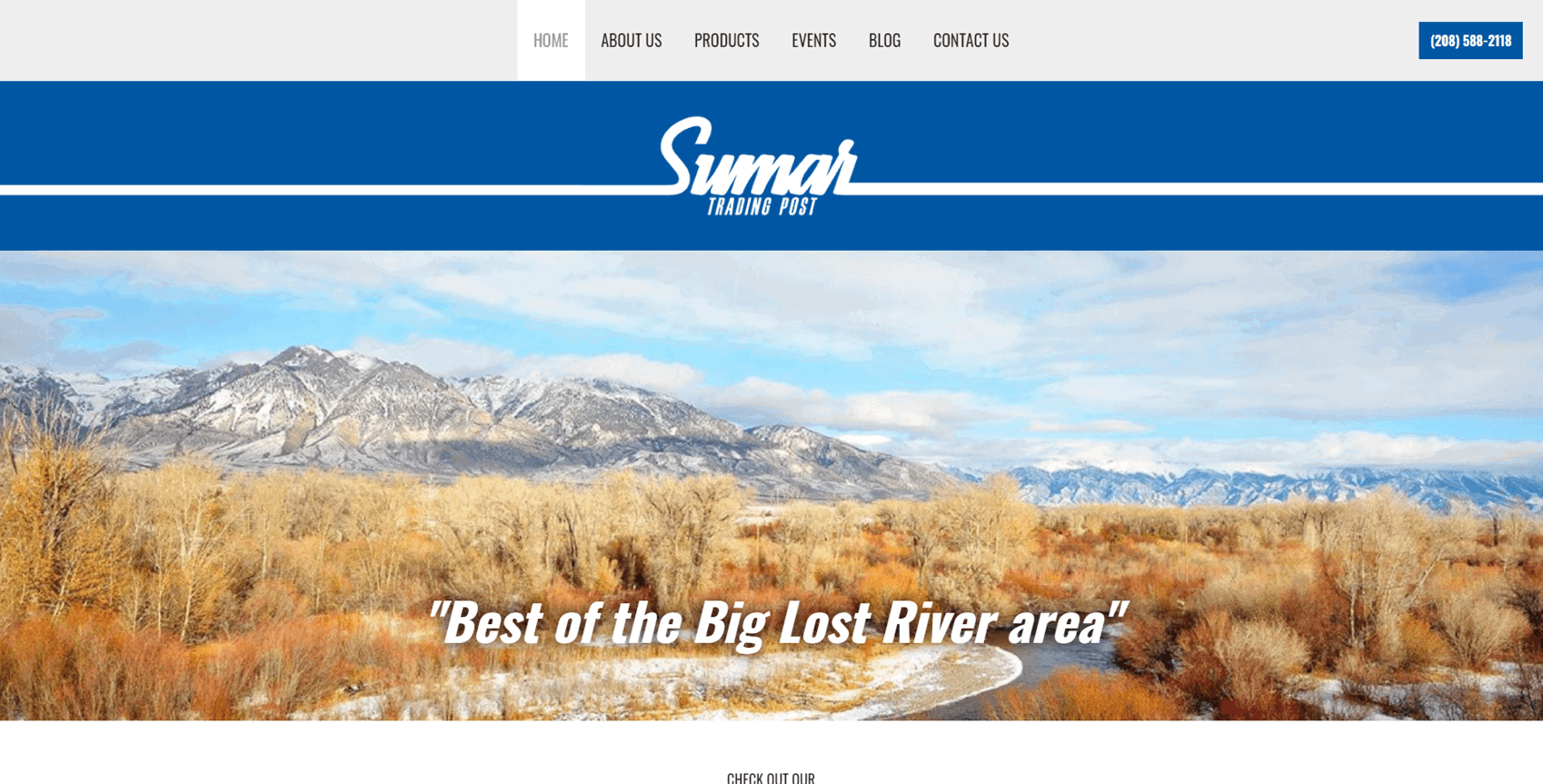 Sumar Trading Post offers guns, ammo, and recreational gear for sportsmen in the Big Lost River area of Mackay, Idaho. Run by Hank and Susie Green along with their four sons, Billy, Mark, Joey and Hank, their family-run business has equipped thousands of customers and enthusiasts with Second Amendment gear.
As a small-town business with a large-scale clientele, the Green's required a website that could feature their wide range of guns, ammo, and accessories. We stepped in to design their existing content around featured products and annual events, which helps highlight their consistent activity throughout the gun community in Idaho and beyond.
Our minimalistic and clean design approach for this site showcases merchandise clearly and boldly, emphasizing featured products and events as the main focus when navigated. To see what our design has done for Hank and Susie's new presence on the web, visit them at www.SumarTradingPost.com for the full experience.