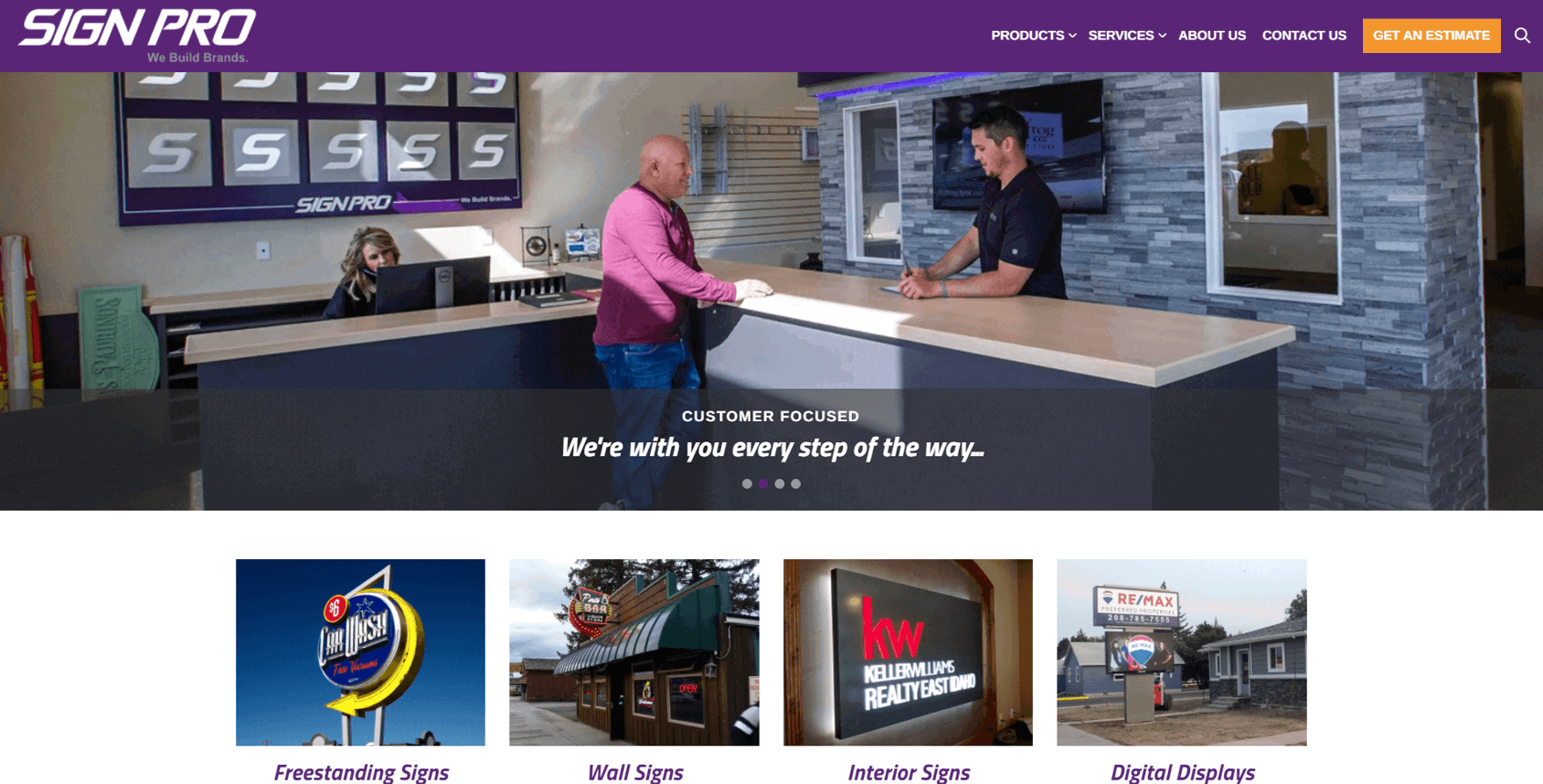 Sign Pro in Idaho Falls, Idaho, delivers the highest quality signs, logo designs, and electrical services in the western region of Idaho and beyond. Their expertise in fabricated and carved signs is matched by their qualified team of installers and customer service professionals. For any marquees, freestanding signs, wall displays, banners, logos, or electrified canopy's, Sign Pro is the go-to business for any permanent statement in the marketing world.
Owners David and Apryl approached our team here at Smartly Done to revamp and revitalize their presence on the web. With such a need to adequately represent their visually stunning signs and designs, we implemented symmetrical grids, scrolling galleries, and sub-page categories to feature their hundreds of signs and logos. Before adding their high-quality images, our content team resized and optimized each and every photo to ensure an optimal user experience while loading the photo-heavy galleries and product pages.
To add to their visually driven content, our media specialist, Garrett Slight, conducted on-site photo and video shoots to capture the look and feel Sign Pro exudes in their facility and each of their specialized signs. Garrett compiled the footage to create an introduction video worthy of summarizing the scale of Sign Pro's services and creations.
To see how we structured their beautiful and intricate work, visit the new website at www.GoSignPro.com.