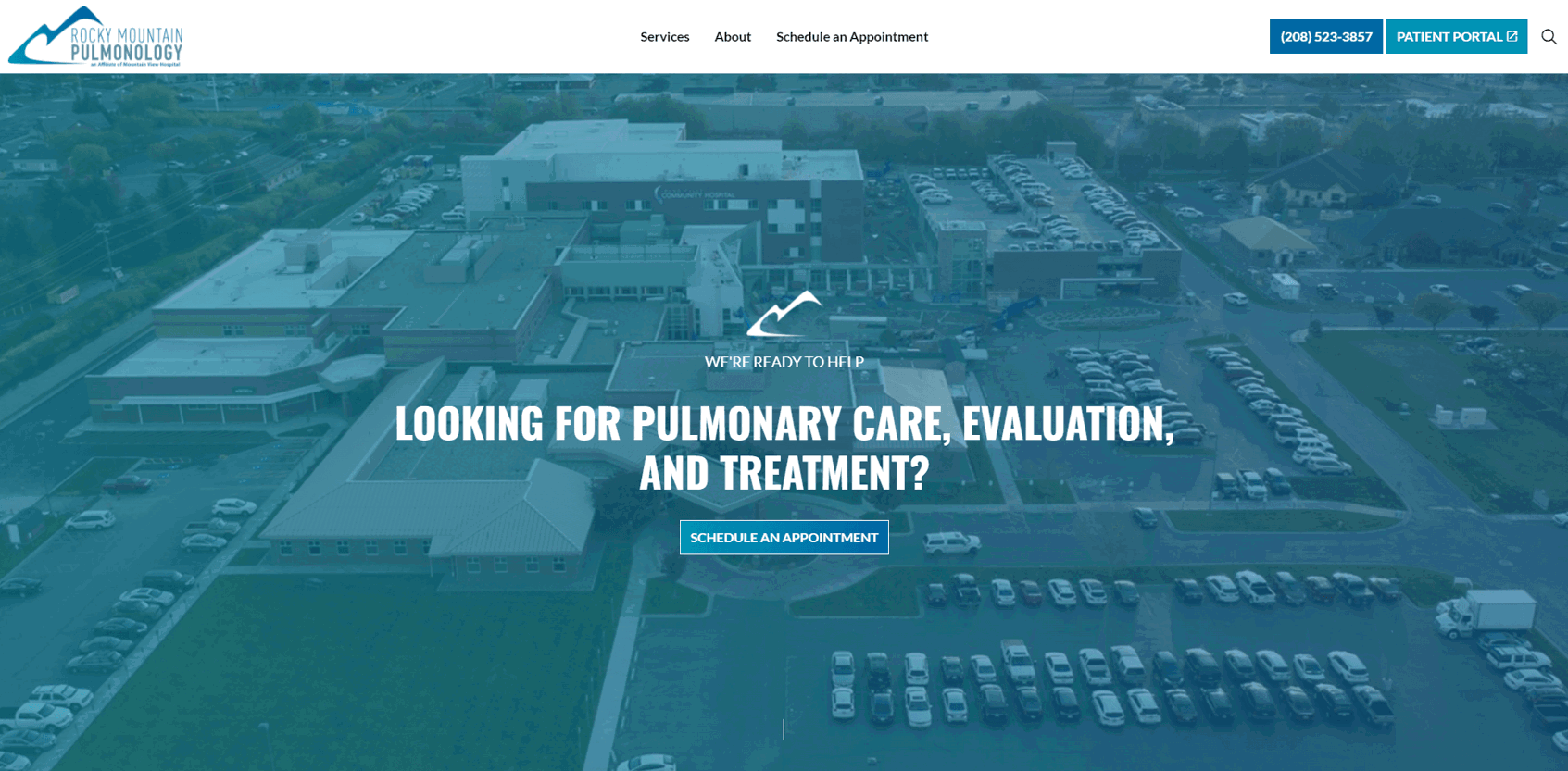 As one of the newest additions to Mountain View Hospital's growing affiliates, Rocky Mountain Pulmonology now serves the Idaho Falls area for respiratory based difficulties and diseases. Led by Dr. Vivian Keenan, MD, from Upstate NY, she brings specialized care in bronchoscopic procedures, critical care ultrasound, lung cancer, and interstitial lung disease.
To help feature Dr. Keenan's new practice, our long standing client, Mountain View Hospital, requested we design and create a website worthy of their current sites. After procuring multiple domains that redirect back to their main domain, our development team, led by Adam Humpherys, ensured RM Pulmonology received maximum exposure on the web. In addition to maximizing exposure, our SEO Specialist, Kaili Killpack, handled all the Google Business Listing updates and information for the most professional and accurate presentation on the web.
Our Lead Designer, Kyle Richards, based the color scheme and font choices off the existing logo to emphasize a universally branded feel throughout the site. For more personalized touches, Kyle placed the RM Pulmonology logo within footers, banners, and headings to further distinguish their practice.
While minimal in written and media content, our Content Lead, Casey Soelberg, cleanly and clearly highlighted the most important services and specializations provided by RM Pulmonology. Users can expect a direct look into the services offered by Dr. Keenan and her team while having convenient access to schedule appointments and contact their offices at the touch or click of a button.
The sleek and simplistic style of RM Pulmonology's new website will guarantee users a positive experience while navigating their pages. See how effective simple can be at www.rockymountainpulmonology.com.