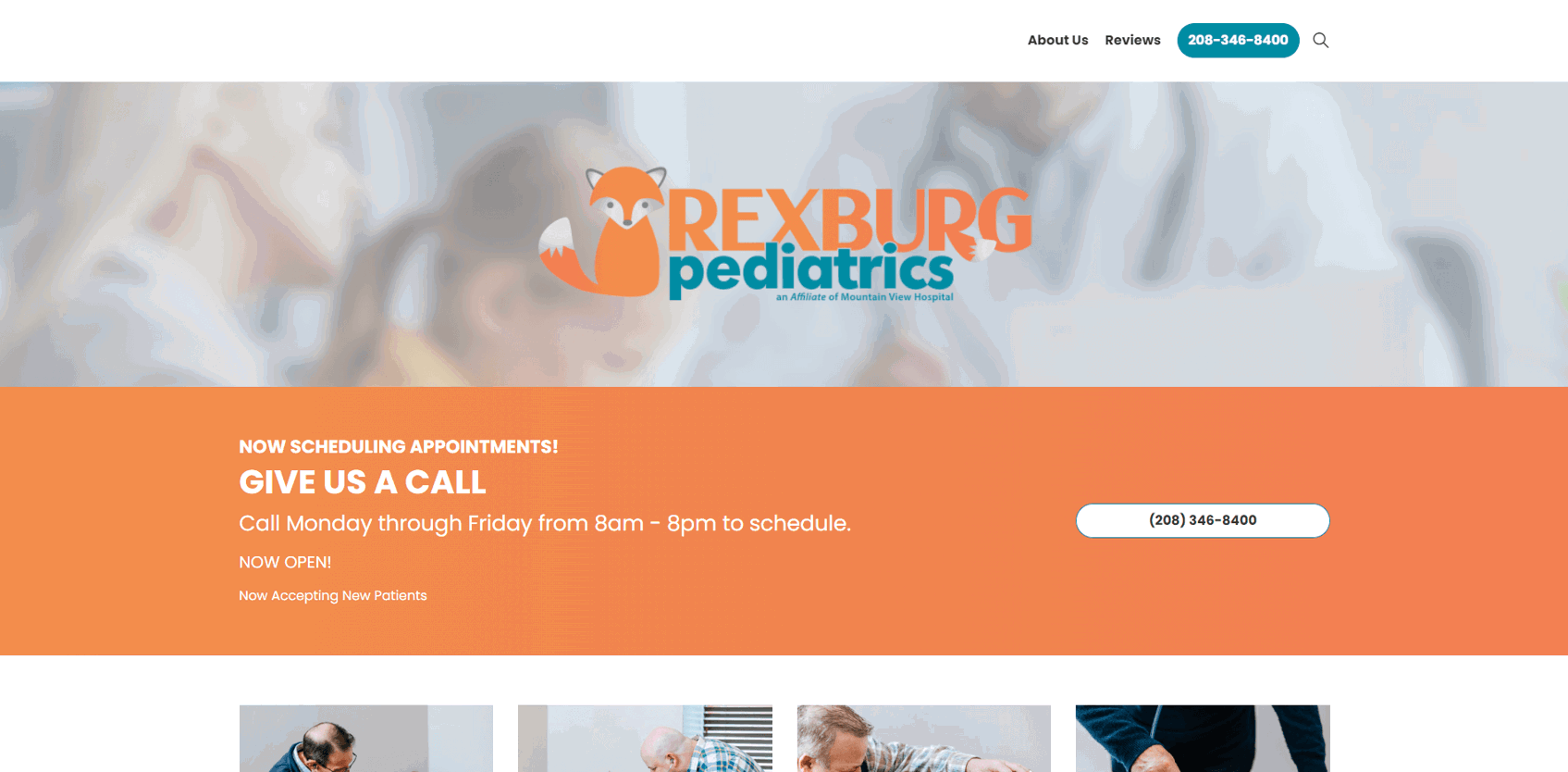 The practice may be new, but the providers are all seasoned professionals at Rexburg Pediatrics. As of April 11th of 2022, their services are now providing Rexburg and the surrounding communities new specialists for children's care. Led by their qualified leaders, Dr. Jason Hymas, Mark Hammar, PA-C, and Gary Sena, PA-C, children can now receive medical care from child birth, through adolescence, and up to early adulthood.
The needs were minimal from the team at Rexburg Pediatrics for their new website, but the details were still precise. Our Lead Designer, Kyle Richards, flexed his font-pairing and color combinations to create gradients, fade-in/fade-out logos, and custom CSS styles to add colors to text and bullet points throughout the site. Content Lead and Project Manager, Casey Soelberg, utilized the pre-shot media to feature the providers in symmetrical layouts and individual bio pages for a professional, clean aesthetic.
As part of our freely offered tools and subscriptions, we provide clients the option to add all-in-one review widgets to compile reviews from social media accounts, Google, Yelp, and more. While still newly opened without many reviews, Rexburg Pediatrics has quickly begun to receive glowing recommendations for their services, which patients can now leave directly on the website at the click of a button. Thanks to this convenient and easily embeddable widget, our clients can quickly gain more reviews to better market their business.
We're confident this new website will cater to the needs of Rexburg Pediatrics and their patients. When they find themselves ready to dive deeper into content and functionality, our team will be prepared to elevate their business in the online marketplace. Visit www.RexburgPediatrics.com for a preview of Rexburg's newest pediatric specialists.