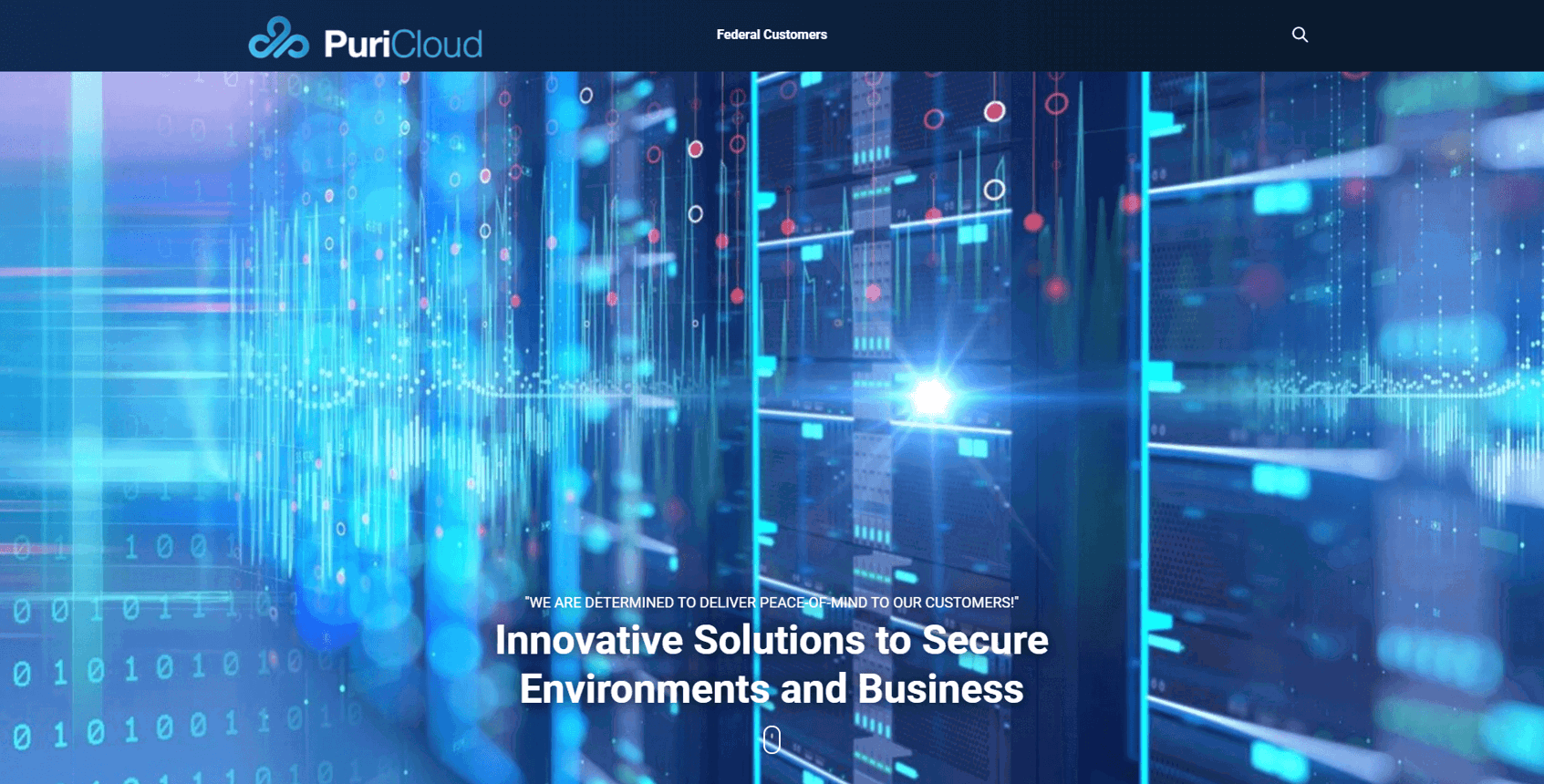 With PuriCloud comes professionally monitored and maintained cybersecurity defense. In our growing world of digital dependence, owners Erik and Brad Castle offer operational resilience in the form of fraud detection, cyberattack deterrence, data management, and analytic functions. Their federal compliance allows them high-profile contract work as an award winning 8(a) small business contract holder. 
Erik and Brad needed a simplistic website to highlight their available services and federal contract compliance. Without many pages of content, whether media or written, our Content Lead, Casey Soelberg, integrated their existing content into animated text and media components for a subtle touch of personalized flair. Thanks to the clear direction and design requests we received, our Lead Designer, Kyle Richards, was able to beautifully match color schemes and layouts to their exact specifications.
No matter the size or complexity of a website, we at Smartly Done deliver on each project with the care and attention of any other. PuriCloud stands as a glowing example of how even the simplest of websites can stand out from the others when given the extra thought and care. Take a quick look at one of our newest additions to the Smartly Done portfolio of completed projects: https://www.puricloud.com/.