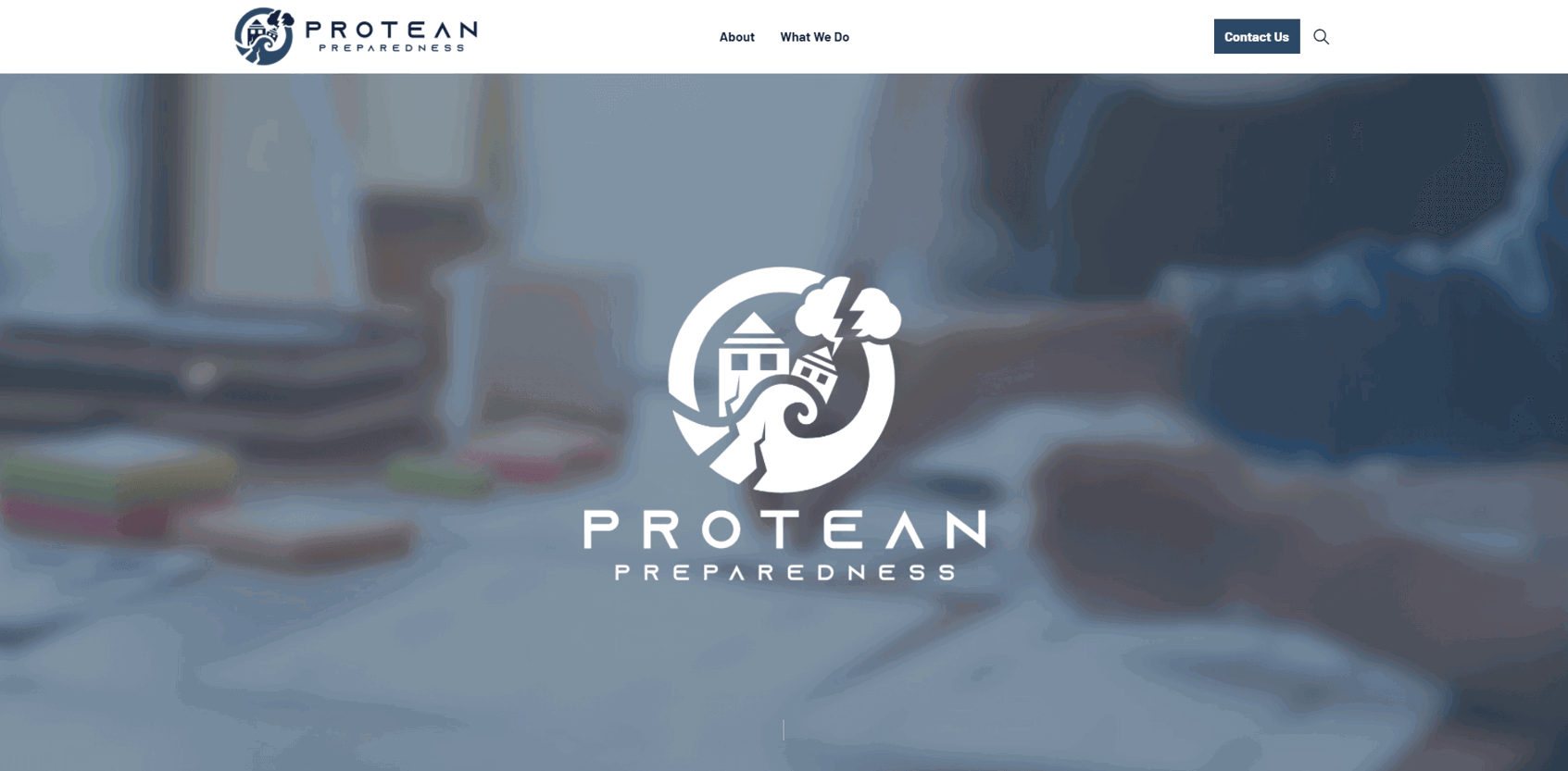 In the age of pandemics and natural disasters comes Protean Preparedness, a consulting practice founded by Trevor Covington, Certified Emergency Manager (CEM), aiming to prepare businesses, government agencies, and individual entities for any hazards that may threaten their efficacy. Based out of Olympia, WA, Protean Preparedness has already begun its consultations for clients across the country.
As a newly established consulting company, Trevor required an easily updatable content management system (CMS) to evolve with his blossoming business. Umbraco, the CMS of choice from us here at Smartly Done, provided Trevor adaptable blog functionality, contact forms for client inquiries, and beautifully composed components to highlight the many services he offers.
Before Trevor began writing content, Lead Designer, Kyle Richards, mocked up page layouts and color schemes on multiple pages to provide Trevor the groundwork for content creation. As Trevor mentioned to our team, his need for a visual roadmap before creating content was more than helpful, which Kyle happily obliged. Once components were in place throughout the site, Trevor's content completed the bulk of the site.
Trevor's site blew original expectations out of the water, resulting in a professional and beautiful aesthetic for years to come. If his glowing review doesn't speak for itself, let the website do the rest of the talking at www.proteanpreparedness.consulting.