Promontory Home Health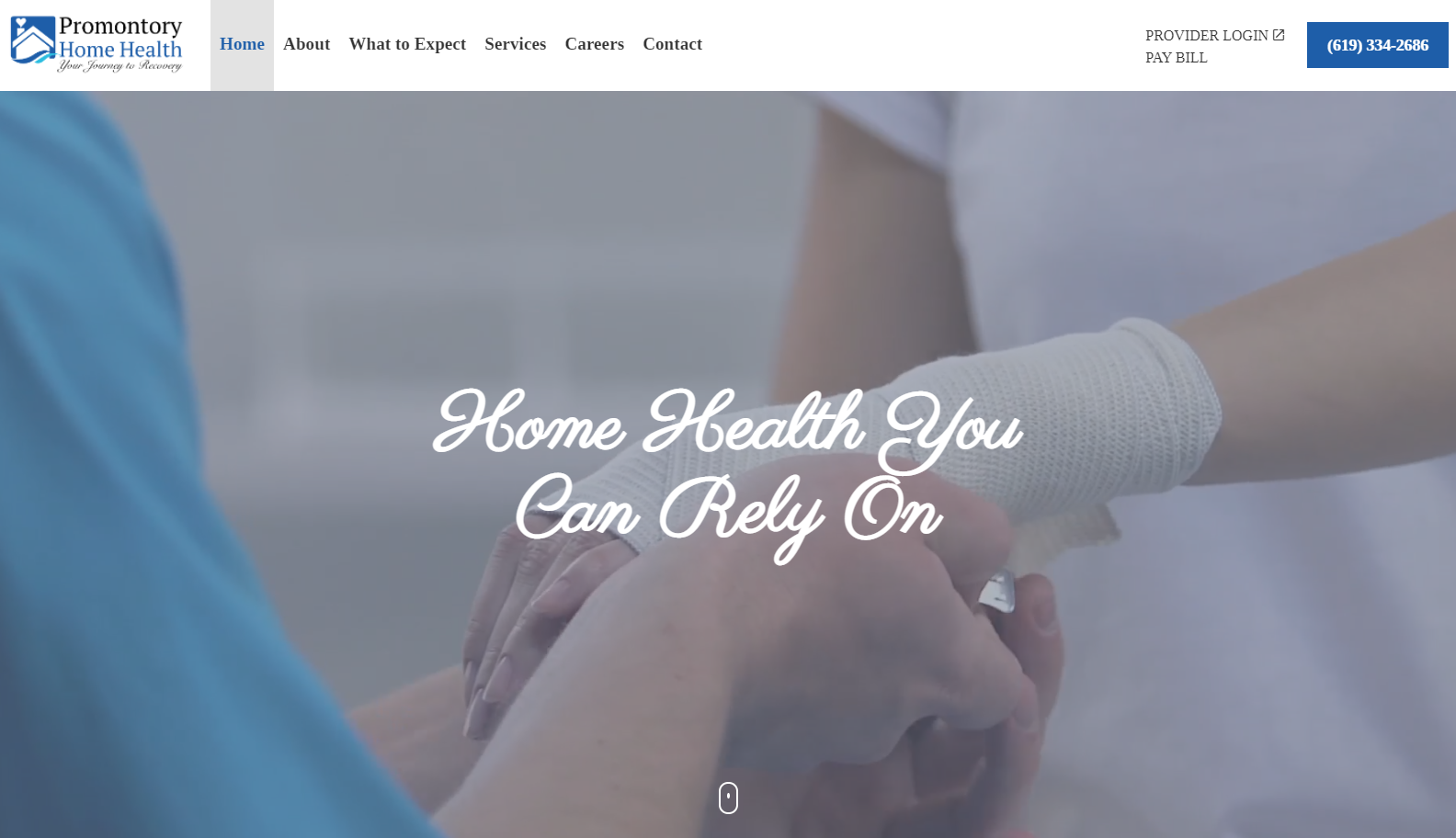 Promontory Home Health provides a wide range of home health services across the San Diego County area. They are passionate about providing physical and emotional support to their patients throughout their care.
We started from Promontory Home Health's old website and gave it a fresh new look by moving it into a modern content management system. With a video banner on their home page, rotating patient testimonials, and a new visual way of displaying their services, this website has been given new life.
Our content team worked with the staff at Promontory Home Health to rewrite and add new content to the website in order to provide helpful information about their services and what they do. Our design team added some additional touches in the way of background textures, a watermark in the footer, and a service area map on the about page.


Throughout the process, we reviewed the site with our client to make sure they were getting exactly what they needed.
Check out their website at promontoryhomehealth.com.