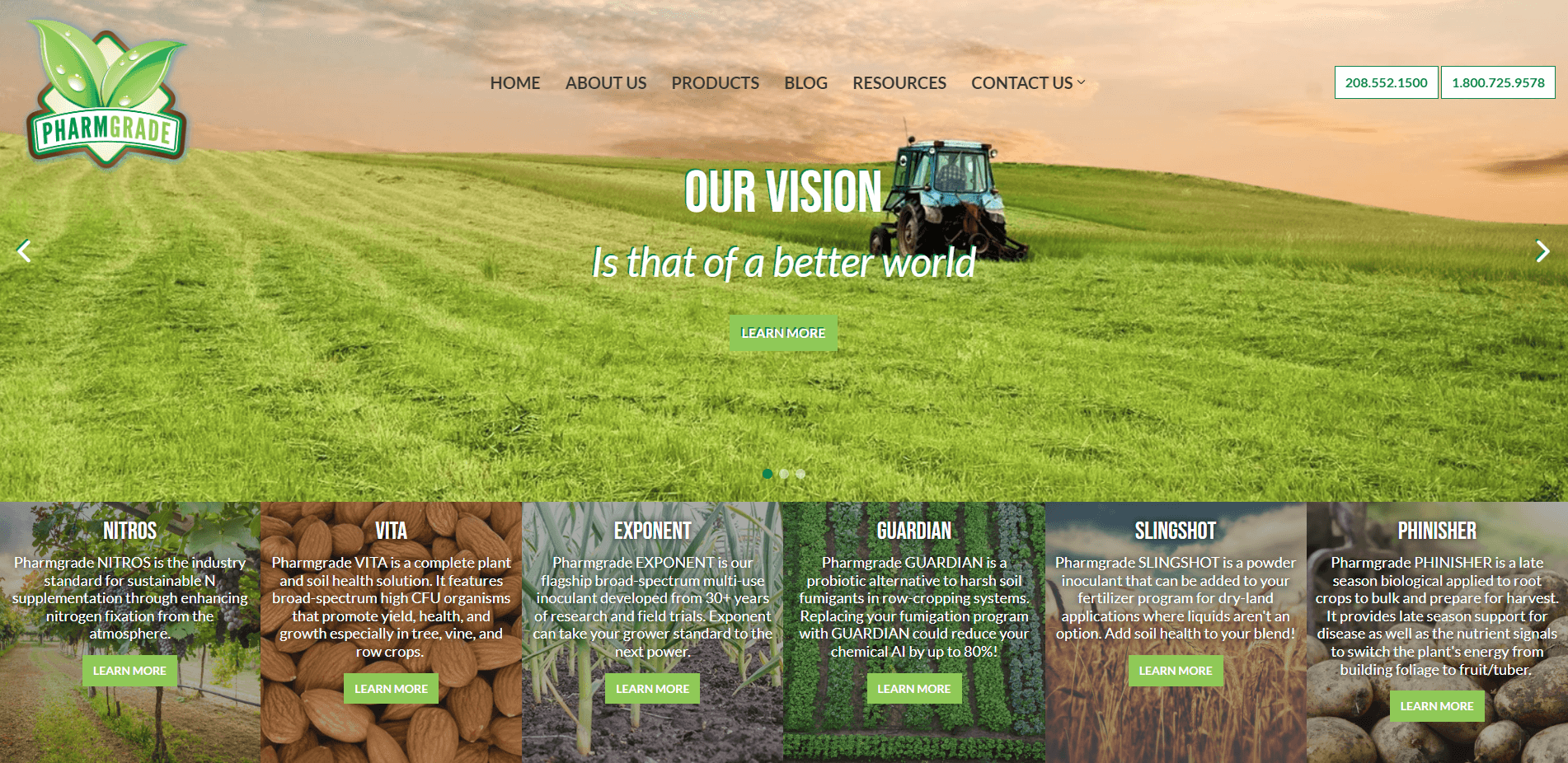 Their products are organic, their methods are based in proven science; Pharmgrade, Inc. based in Idaho Falls, Idaho, has specialized in natural inoculants to promote larger yields of crops within the agricultural industry. Thanks to their decades of experience and research, farmers and independent crop growers have benefited from healthier soils to produce higher annual yields.
We're no stranger to our friends over at Pharmgrade. Our original work on their website almost a decade ago instilled an aesthetically pleasing and dynamically interactive experience for users. However, as time and technology advance, so do our own methods of building and optimizing our clients' presence on the web. Access to our newest content management system (CMS), Umbraco, provides our clients an easier way of adding content and eCommerce products to their sites. This new facelift enabled Pharmgrade to feature their new and existing products in easier and more streamlined ways. Adding components, videos, blogs, resources, and products is simpler than ever, which we've trained the team at Pharmgrade to do.
Our content migration was simple thanks to our updated and multifaceted components. We're positive Pharmgrade is equipped to market themselves adequately with their many new features and tools. If you'd like to see the new and improved Pharmgrade, visit their site at www.Pharmgrade.com.