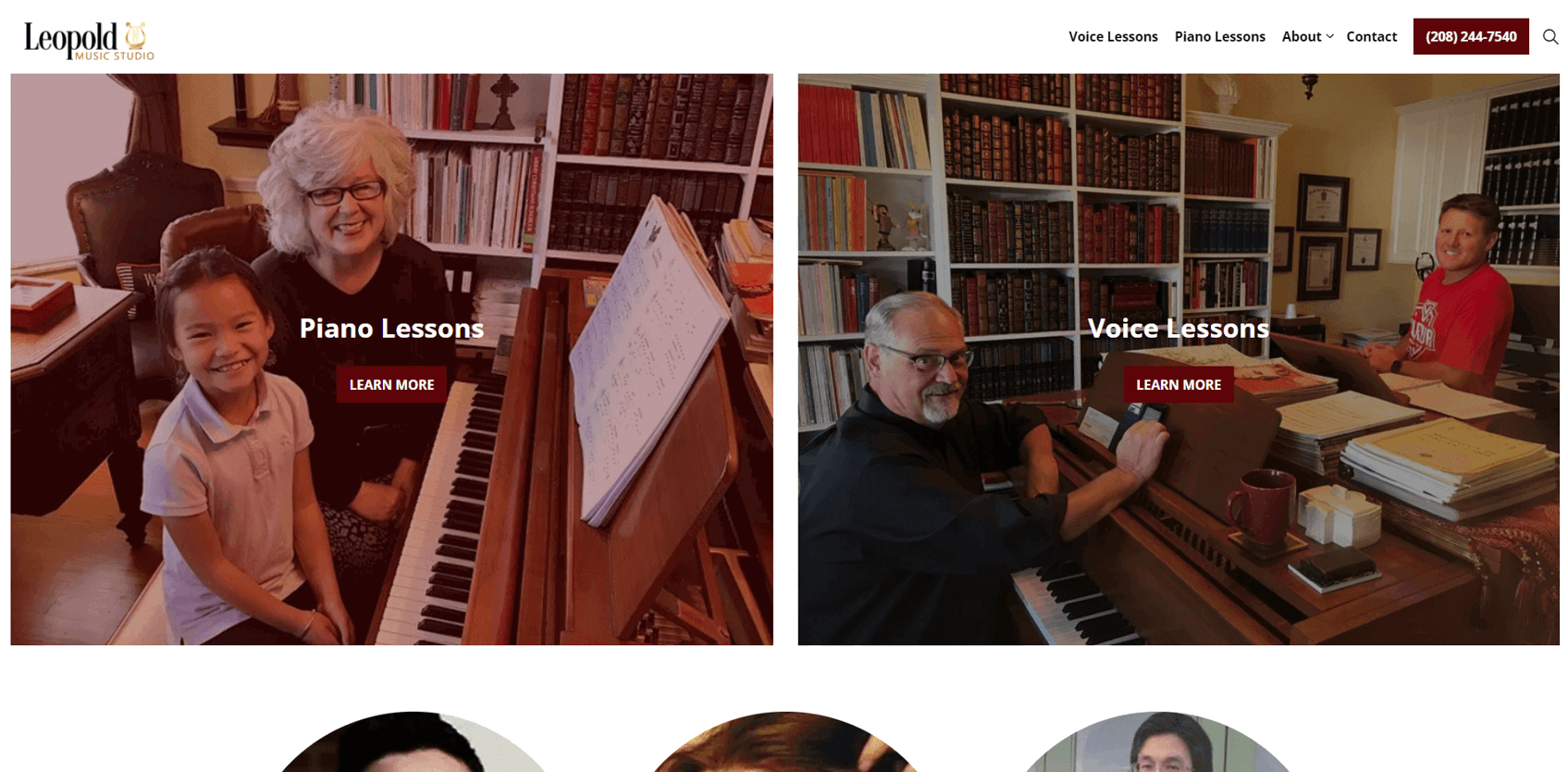 From the heart of Idaho Falls comes the musical masterminds of Blake and Esther Leopold. Their combined experience in vocal pedagogy, Grand Opera performances, directorial endeavors, and humble private teaching sessions has led to their creation of Leopold Music Studio. Available for hire for voice and piano lessons, the Leopold's offer their services to anyone seeking professional, experienced instructors in a small-town setting. 
After their move to Idaho Falls in 2021, the Leopold's came to us at Smartly Done to showcase their many services on a fresh, modern website. With a logo, fonts, and colors already in mind, our work in executing their vision was a collaborative process from start to finish. Without the need for extra development or custom functionality from our developers, our design and content team, Kyle Richards and Kaili Killpack, handled the content in a symmetrical design scheme throughout the site.
We were happy to provide the Leopold's a quick turnaround for their minimalistic yet practical site, fit for years to come on the modern web. Whether the project is big or small, our team is equipped to handle any and all of our clients' needs. See what our work did for the Leopold's at their new site at www.LeopoldMusicStudio.com.