Larsen Hay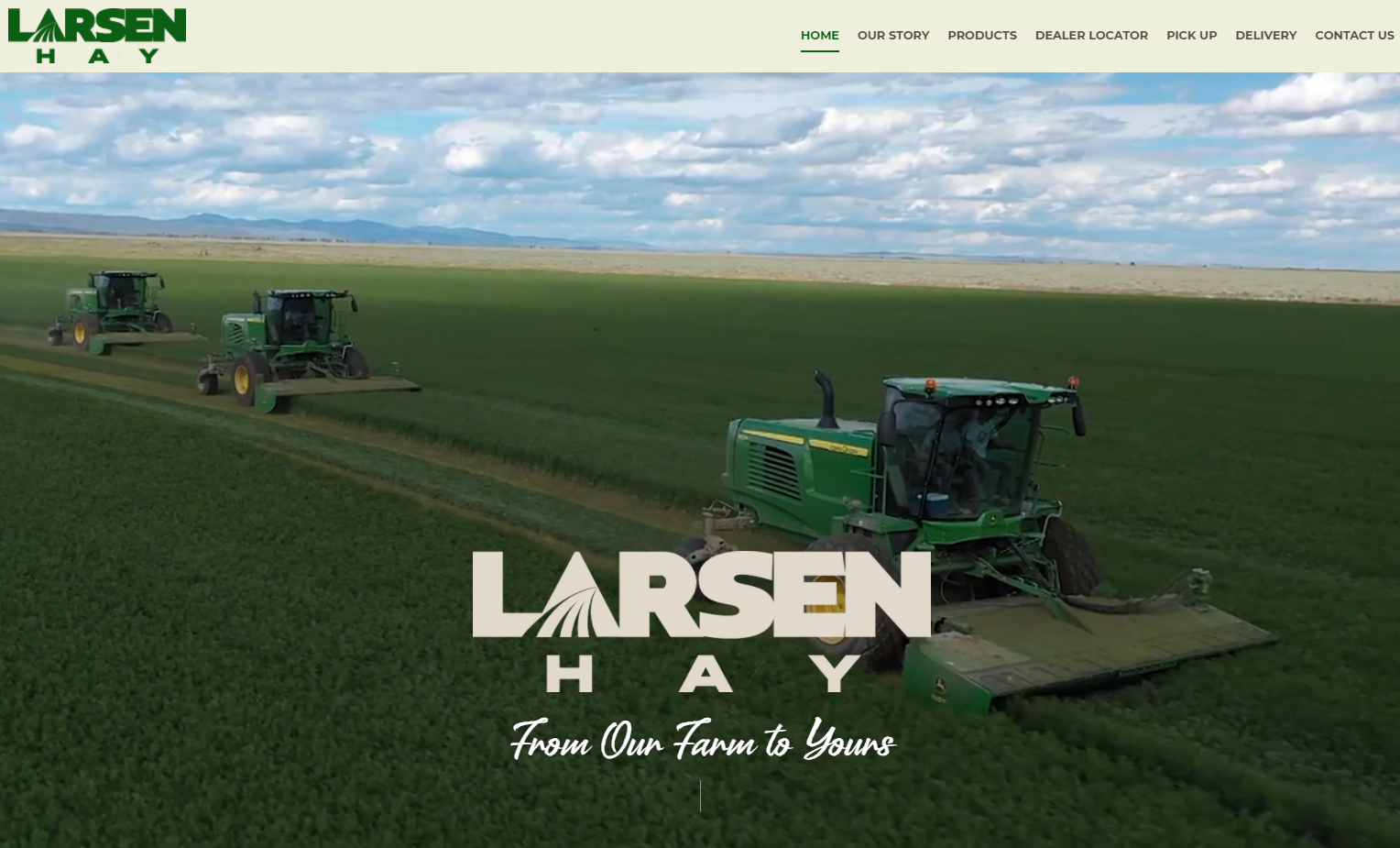 Larsen Hay provides quality alfalfa and grasses across the United States. This project was a fun one because it allowed us to do more than just build a website, our design team created a brochure too!
Larsen Hay needed a platform where they could direct new customers to contact them and order their products. They provided us with all of the written content, images, and video footage. Our team took the content and organized it on the website in a clean and simple design.
From the multiple video files that we received from Larsen Hay, we created one cohesive video for their homepage that shows their delivery process from harvest to shipment. This allows their customers a fuller picture of what it takes to get their quality products delivered.
Once the website was close to finished, our in-house graphic designer took the content and imagery from the site and turned it into a four-fold brochure that Larsen Hay could hand out to their customers.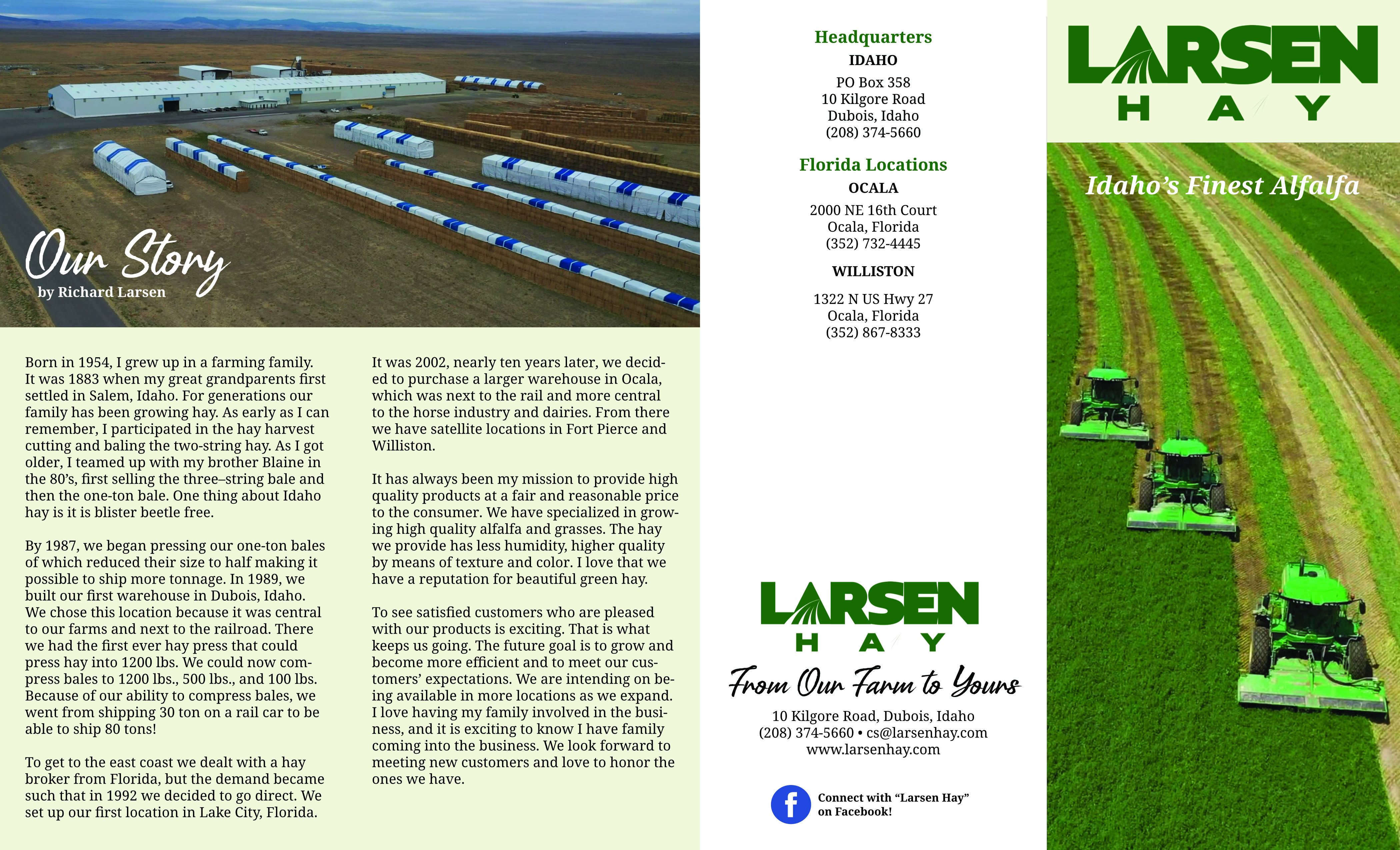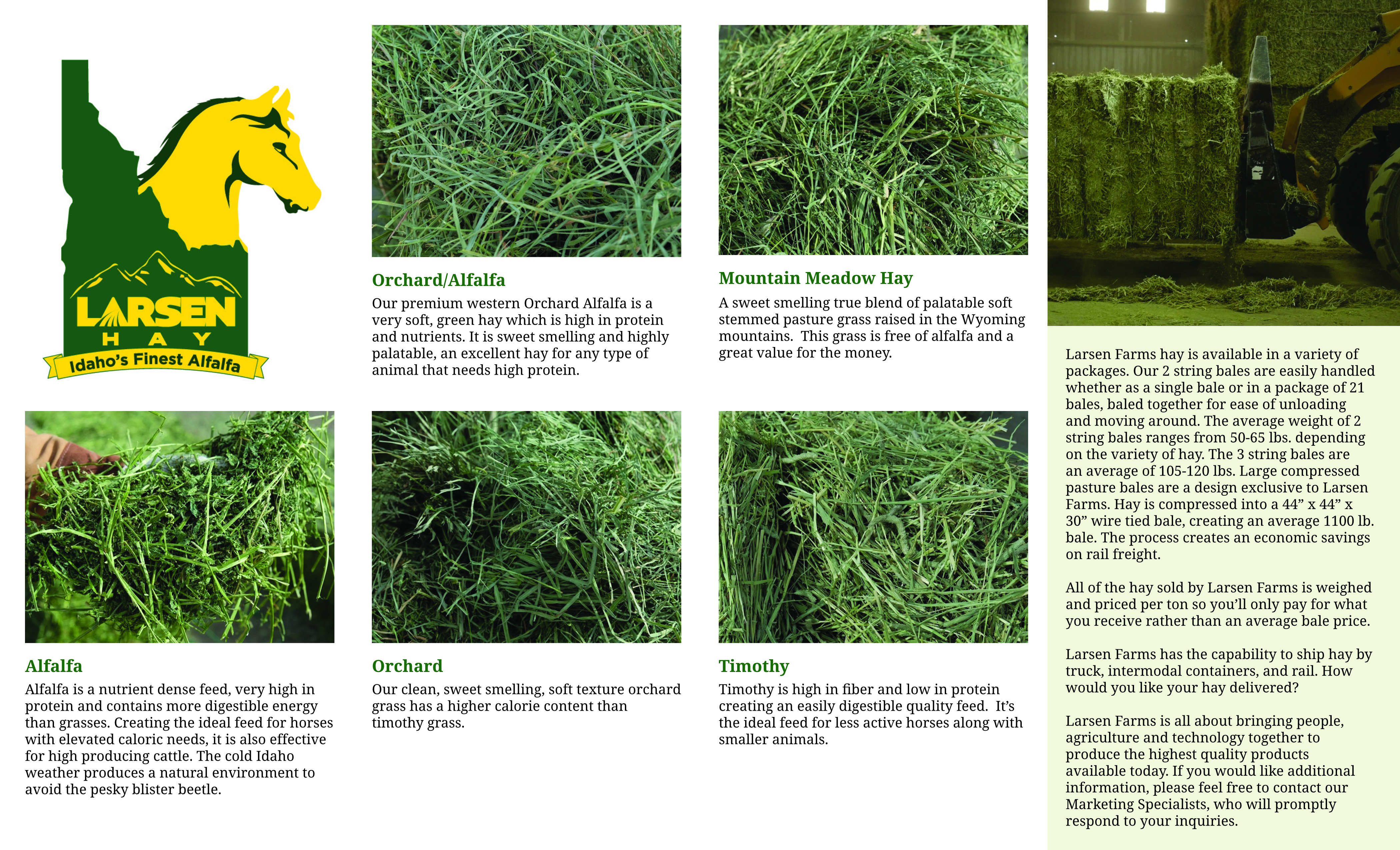 We worked closely with the team at Larsen Hay throughout the duration of this project to ensure they were getting a website and brochure that they would be proud to share.
Visit their site at larsenhay.com.