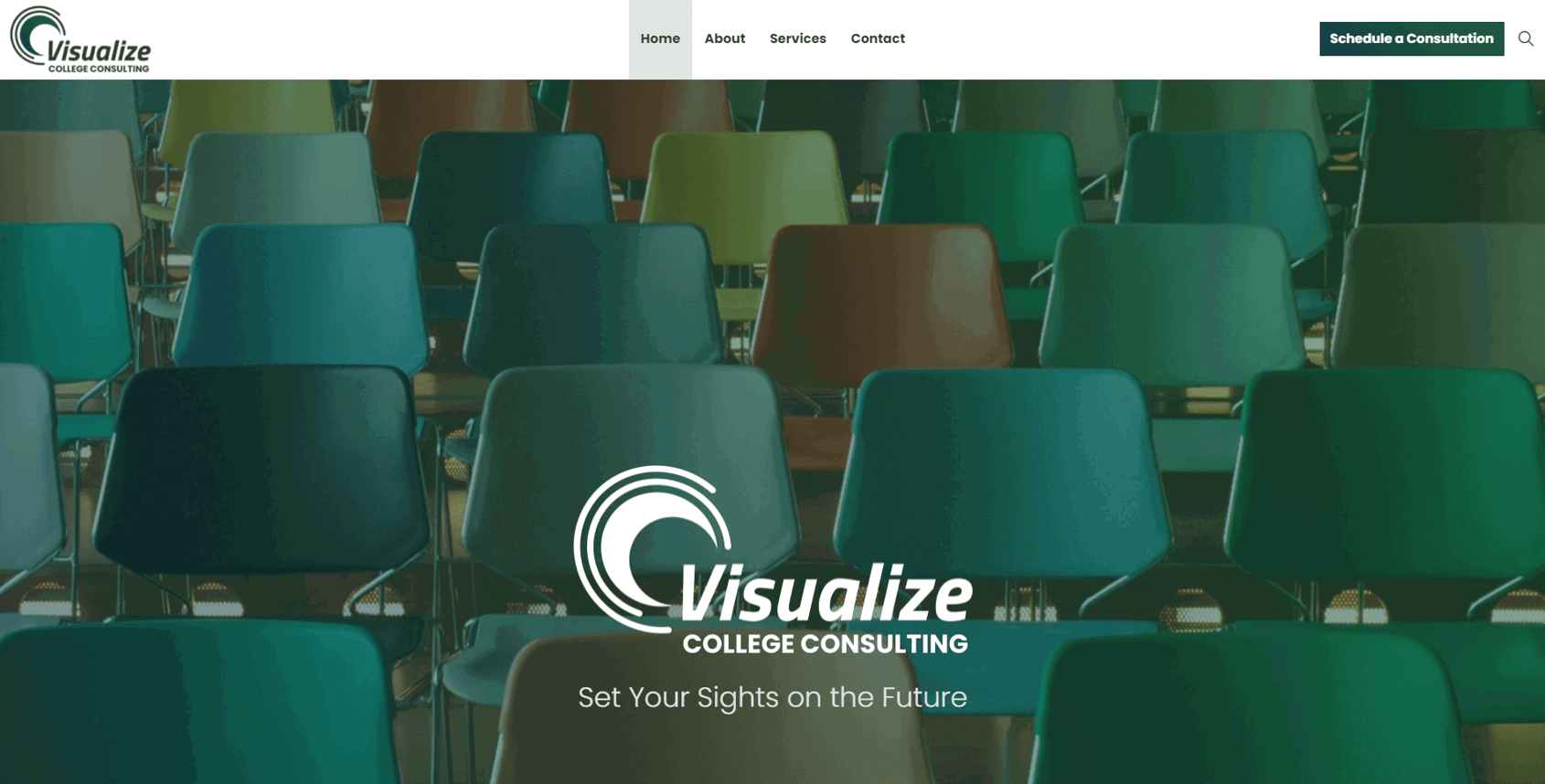 Julie Marsh of Visualize College combined her extensive background in educational and professional fields into an all-encompassing school service consultant. Whether students in middle school or seniors in high school require further help achieving their academic goals, Julie is there to offer course selection planning, standardized testing advising, college research guidance, college visit preparation, and free one-hour consultations to discuss personalized needs.
Julie approached our team at Smartly Done with a need to showcase her impressive credentials and services in a modern, visually appealing format. Our Lead Designer, Kyle Richards, utilized the built-in components in our content management system (CMS), Umbraco, styled with animations and color gradients for eye-popping emphasis.
Users can easily navigate the site and schedule consultations through the CMS form submissions, keeping Julie informed of any new clients or curious individuals. Her new and professional web presence adds to her already substantial credibility, and should provide her a platform to showcase any new content for future development.
See what we designed for Julie on her new website at https://www.visualizecollege.com/.