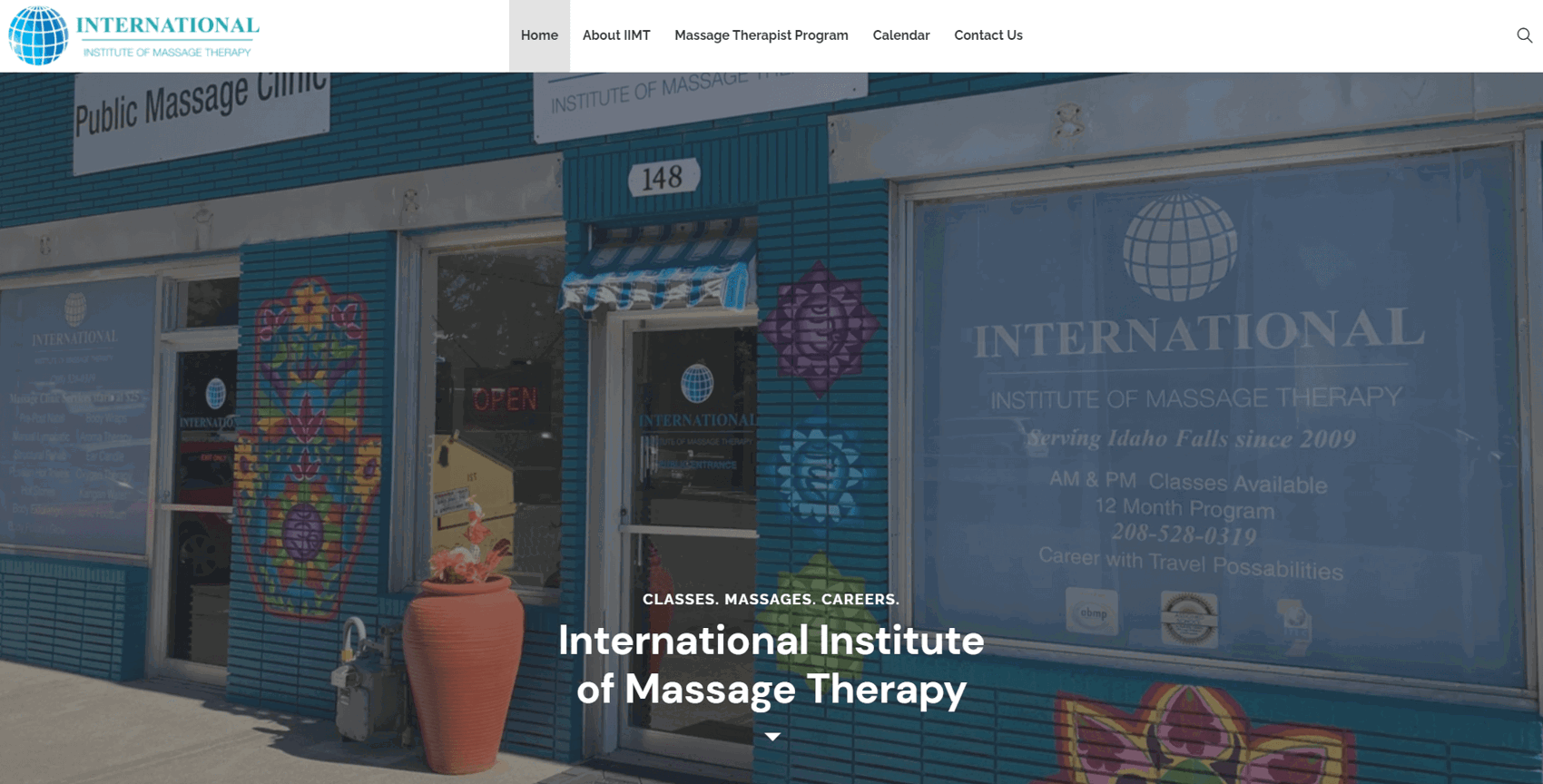 Whether you're looking for an expert massage or an institute to become a certified massage therapist, the International Institute of Massage Therapy (IIMT) in Idaho Falls, Idaho, is there to accommodate the full spectrum of massage services. With over 100 years of combined experience between their licensed therapists and owners, the institute is designed to provide the public with ongoing education and rejuvenative bodily therapies.
Owners KyLee and Isaac Evans approached us at Smartly Done for a revitalization of their old website. Their previous content management system (CMS) offered little responsiveness on newer devices, with hardly any access to update the layout, color schemes, scheduling, content, or services. Content Lead, Casey Soelberg, immediately went to work migrating their existing content onto our easy-to-use CMS, Umbraco. Within hours, the content was in place and ready for the Evans' to review, where slight edits and feedback were implemented to reach the final layout they desired.
Lead Developer, Adam Humpherys, created custom coding features for an interactive scheduling calendar for any potential clients seeking appointments or availability. This allows a hands-free informational scheduling service for KyLee and Isaac, so the website can work for them even when they're not at work.
Lead Designer, Kyle Richards, utilized the existing branding, color schemes, and fonts to mimic their logo and design. This attention to detail bolstered the existing branding without detracting from the original look and feel of IIMT, creating a new and reinvigorated presence easily updated whenever they please.
KyLee and Isaac were thrilled with what our modern web services could offer, especially with the ongoing training and customer service our team can provide throughout the lifespan of their new website. We feel confident we provided the revitalization they required to stay relevant and competitive in today's digital market. See for yourself how things came together on their new site, seen here: https://www.iimtidahofalls.com/.