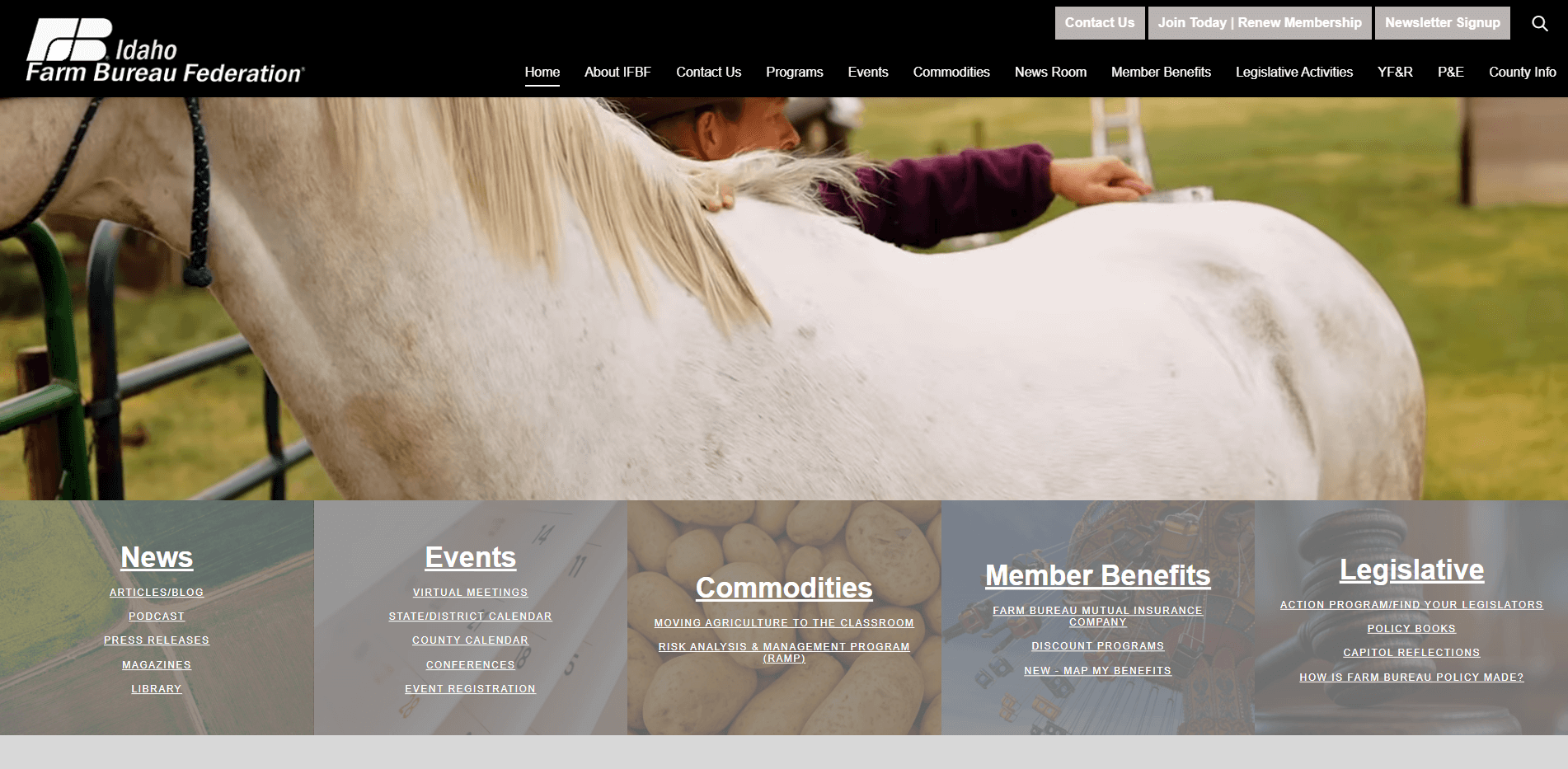 The Idaho Farm Bureau Federation (IFBF) is as recognizable as it is established in the agricultural community throughout the United States. As a 501(C)(5) non-profit corporation, the Bureau vows to "...empower Idaho agriculture" at the core of its mission. Since 1939, the IFBF has partnered with the American Farm Bureau (AFB) to "reach out on local, county, state, national, and international issues."
We sat down with the IFBF to discuss expectations for their new website utilizing our Content Management System (CMS), Umbraco. This user-friendly back-office CMS platform allows our content and development teams to easily, efficiently, and beautifully structure content, not to mention how quickly any staff member at IFBF can learn how to update content as needed whenever and wherever they choose.
Our project manager and developer for this project, Jesse Hillman, worked closely with the IFBF team to execute their overall vision into an easily navigable, highly dynamic website filled with new media, condensed pages of content, and customized forms for a slew of various programs and events. For custom development, Jesse implemented C# programming to automatically migrate over 2,000 blog and newsroom articles posted to their previous website. Without the ability to program an automatic function such as this, manually adding each of the over 2,000 blog articles could have taken hundreds of man hours alone.
We're proud to have this portfolio piece as a reflection of our repertoire, and we're confident the bureau feels more capable of growing their website for years to come. Give the site a look and see why the nation chooses to have it Smartly Done.