How to Refresh Your Browser Cache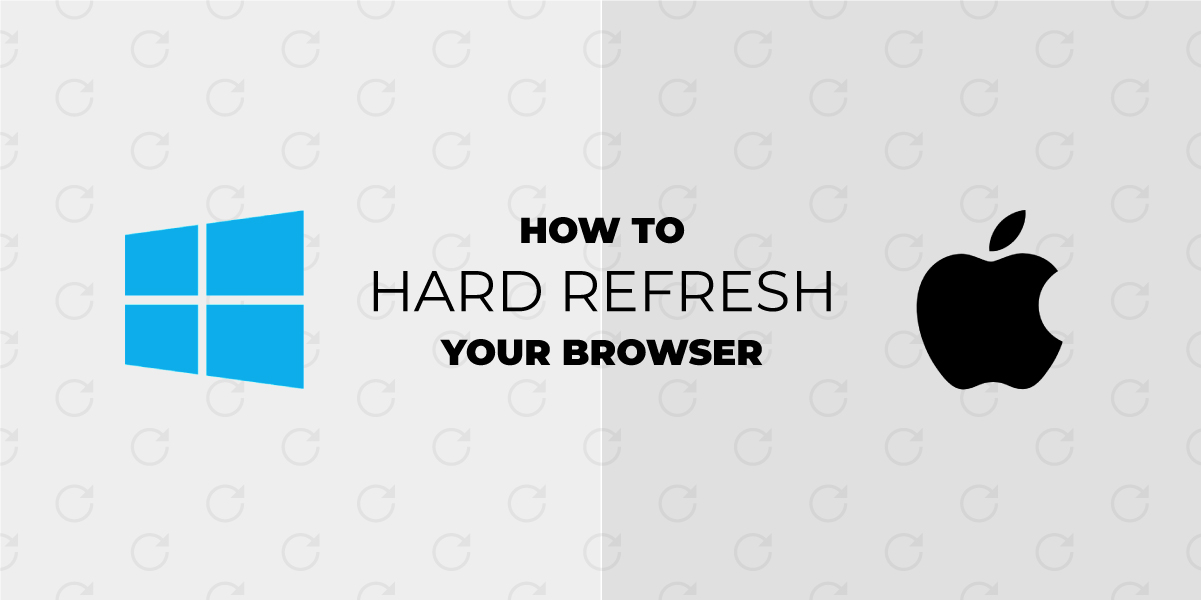 If you've worked with us on your website, you've probably heard us use the term hard refresh. When we're making changes to a client website, we'll typically ask them to do a hard refresh on their site so they can see the new updates that we've made to their site.
Why do I need to hard refresh my cache?
The reason for this is that your browser stores, or caches, a copy of your website in its history to load it quicker for you. For that reason, you might not always see the newest changes to your website from your web developer until you refresh the cache, or do a hard refresh.
Sometimes, simply clicking the refresh icon near your search bar (or hitting F5) will allow you to see the changes, but most often it requires the complete refresh of the cache. So, in order to help, we've created this visual to show you how to do this cache refresh based on your operating system and browser.
Whether you are an Apple or Windows user, simply find the browser that you use and follow the keystrokes provided by the infographic below.