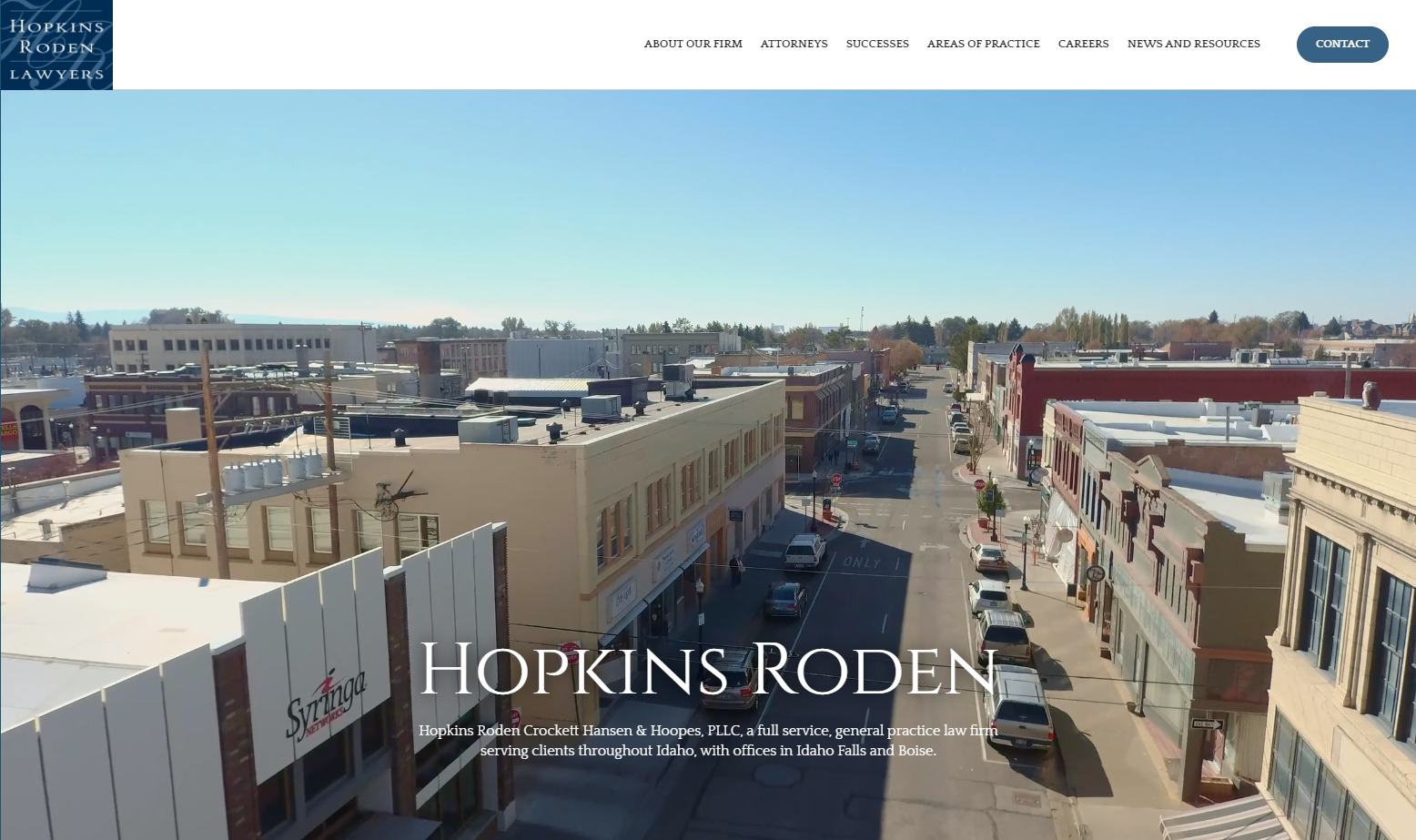 Hopkins Roden is a law firm located in downtown Idaho Falls. It was established in 1973 and continues to provide great service to the community today. Hopkins Roden's previous site was on an outdated platform that was difficult to manage and didn't provide the best user experience for their visitors, so we helped them into a new content management system with some sweet upgrades to their look.
Content
Our content team worked closely with the team at Hopkins Roden to organize and load their previous content onto their new platform in a way that would be easy for their visitors to engage with. We also identified ways to display new features that they are bringing to their website, like their special services for quicker assistance with businesses, family law, and estate planning.

Design
We really wanted to simplify the design from their previous website. So we brought the content into a full-width layout and used color blocks to help separate the various different sections.
Our designer identified a neutral color palette that would go well with Hopkins Roden's logo and applied that throughout the site and also dialed in their fonts to better match the sophisticated, professional font in their logo. Beyond that, we also incorporated icons that work well with their brand and help give more visual appeal to the text on the home page.
Development
From a development standpoint, Hopkins Roden was looking to add forms to their site for special services that their attorneys offer. The new content management system has built in form capabilities that our developers used to build out the forms for these services.
Video & Photo
Along with a new, modern look for their website, Hopkins Roden needed some new, modern photos and videos too. Our photographer got some aerial drone shots of downtown Idaho Falls and went to the office to get video and photos that could be used throughout the site.
We spliced several of these shots together for the homepage banner to help give potential clients a feel for this office before they make that first call.
To see the site, visit hopkinsroden.com.