Home Nursing with Heart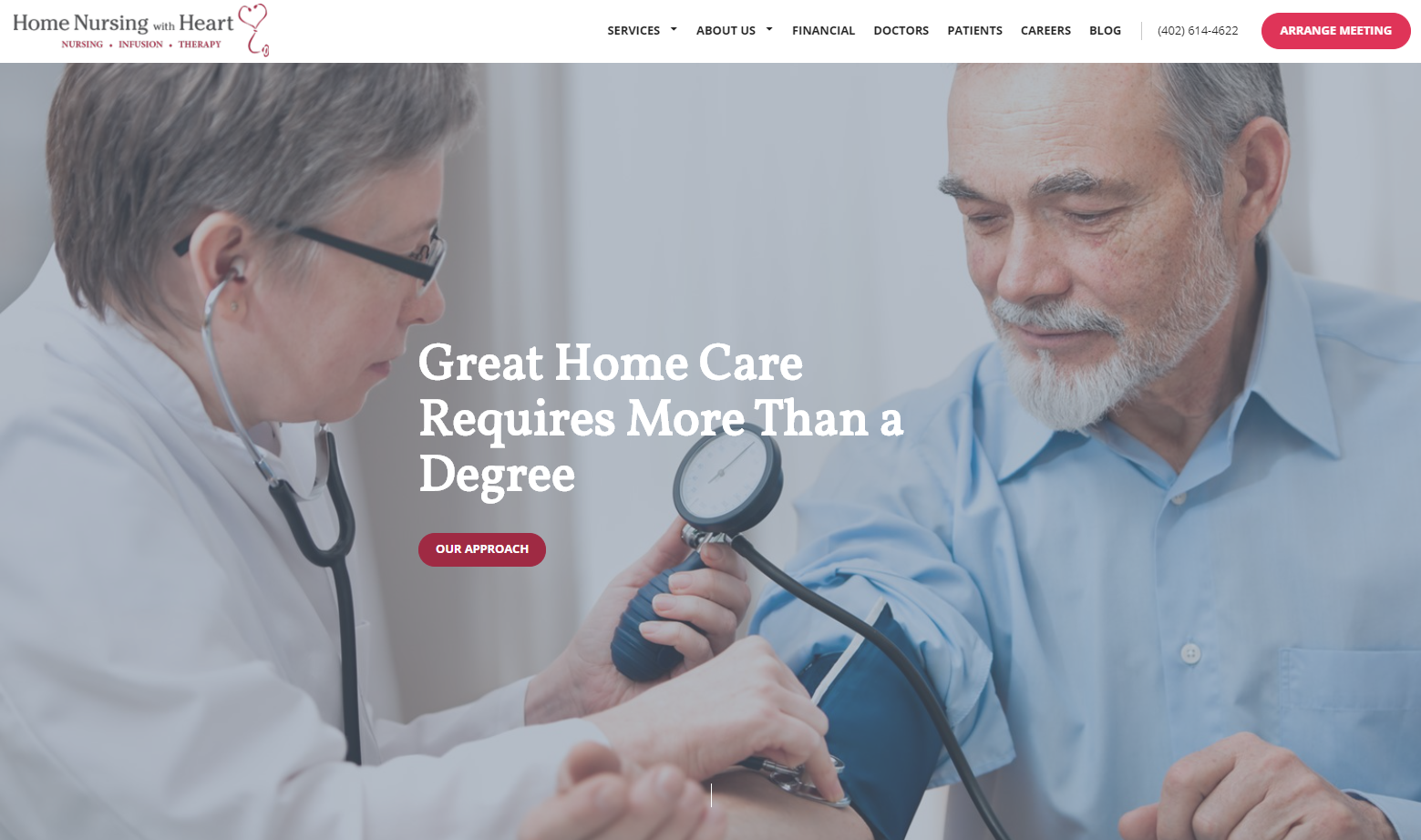 Home Nursing with Heart provides home health services to Omaha, Nebraska and surrounding areas.
They had a Wordpress website that was compromised and needed a new website put together quickly. With our starter kit, we were able to move all of their existing content into a new website within a couple of days.
Our design team applied Home Nursing with Heart's branding throughout the website, not only with their logo and colors, but through subtle background textures to add a little more depth to the website. We also included some new icons on their home page to create more visual appeal to their content.

As we built this new website, we were able to preserve the warm and inviting tone of the old website while giving the team at Home Nursing with Heart a modern content management system that they can easily learn and make changes to.
See their website at homenursingwithheart.com.