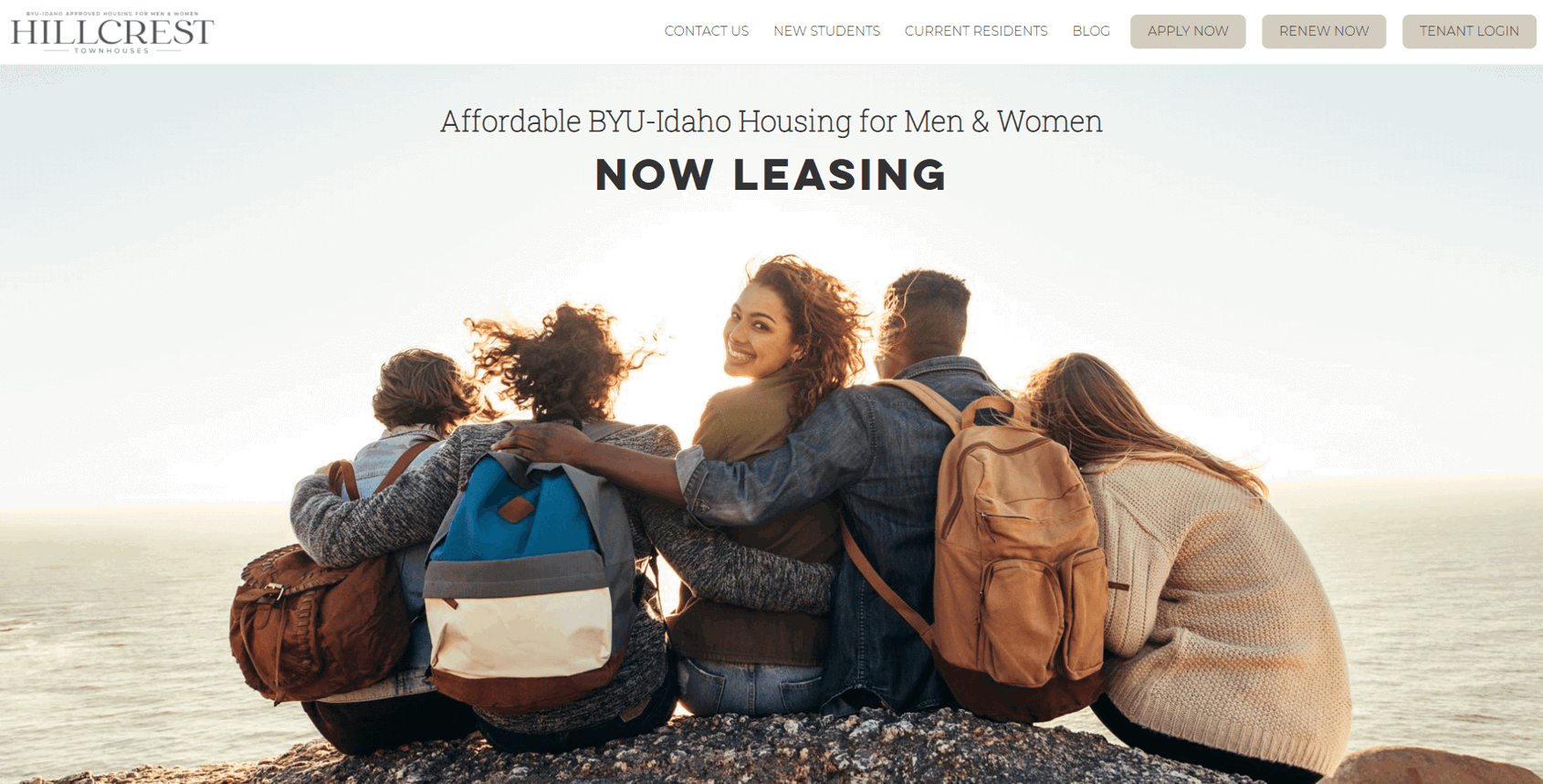 For affordable housing accommodations for both men and women around the BYU-I campus, Hillcrest Townhouses is there to provide all the comforts of home from the friendly community in Rexburg, Idaho. Fully equipped with 24/7 maintenance services, high speed internet, and spacious joint bedrooms, students are conveniently located within walking distance to classes, dining, and recreation.
After creating multiple websites for the Hillcrest Townhouses affiliates, they knew who to call for a professionally crafted site built with a user-friendly content management system (CMS). Our Lead Developer, Adam Humphreys, helped design and implement fonts and color pairings to mimic the current branding. Much of the content and component design came from Hillcrest Townhouses themselves, as they already had a substantial grasp on how to use our CMS from previous experience with our team, which helped make this website a smooth and beautiful project from start to finish.
With some technical polish by redirecting old domains to the new, our development team executed a flawless migration to their current site. To see what our CMS has done for Hillcrest Townhouses, see the site in its full glory at https://www.hillcrest-townhouses.com/.