Grand Peaks Prime Meats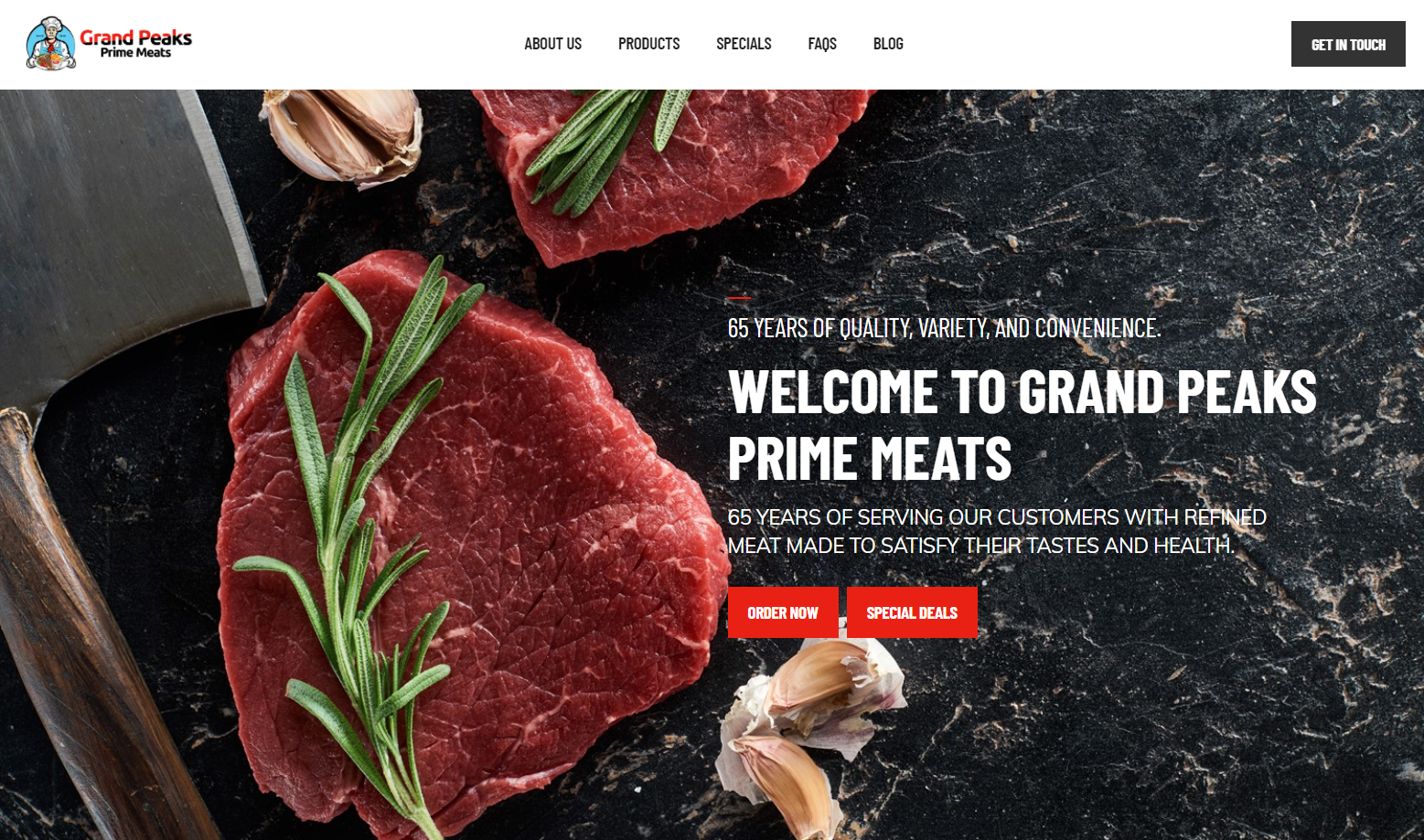 Grand Peaks Prime Meats came to us with the need for a new website for their meat processing plant. They pride themselves in providing top-quality meats from professional and cruelty-free meat processing.
For years, Grand Peaks Prime Meats has provided its quality meats to restaurants in the Southeast Idaho area, and now they want to start selling their products directly to consumers. The website can help them accomplish this goal.
We took all of the content that Grand Peaks Prime Meats provided to us and loaded it onto a clean template in a powerful content management system. Now it is easy for them to go in and make changes to their website as needed.
It was also important for their customers to be able to place orders online. We helped them load their products onto our ecommerce solution called Ecwid and integrated that with their website. Customers can easily find the product that they want and make an order without leaving the site. And they can also get free in-store pickup!
If you're in the Idaho Falls, ID area looking for quality meats, check them out at gpprimemeats.com!