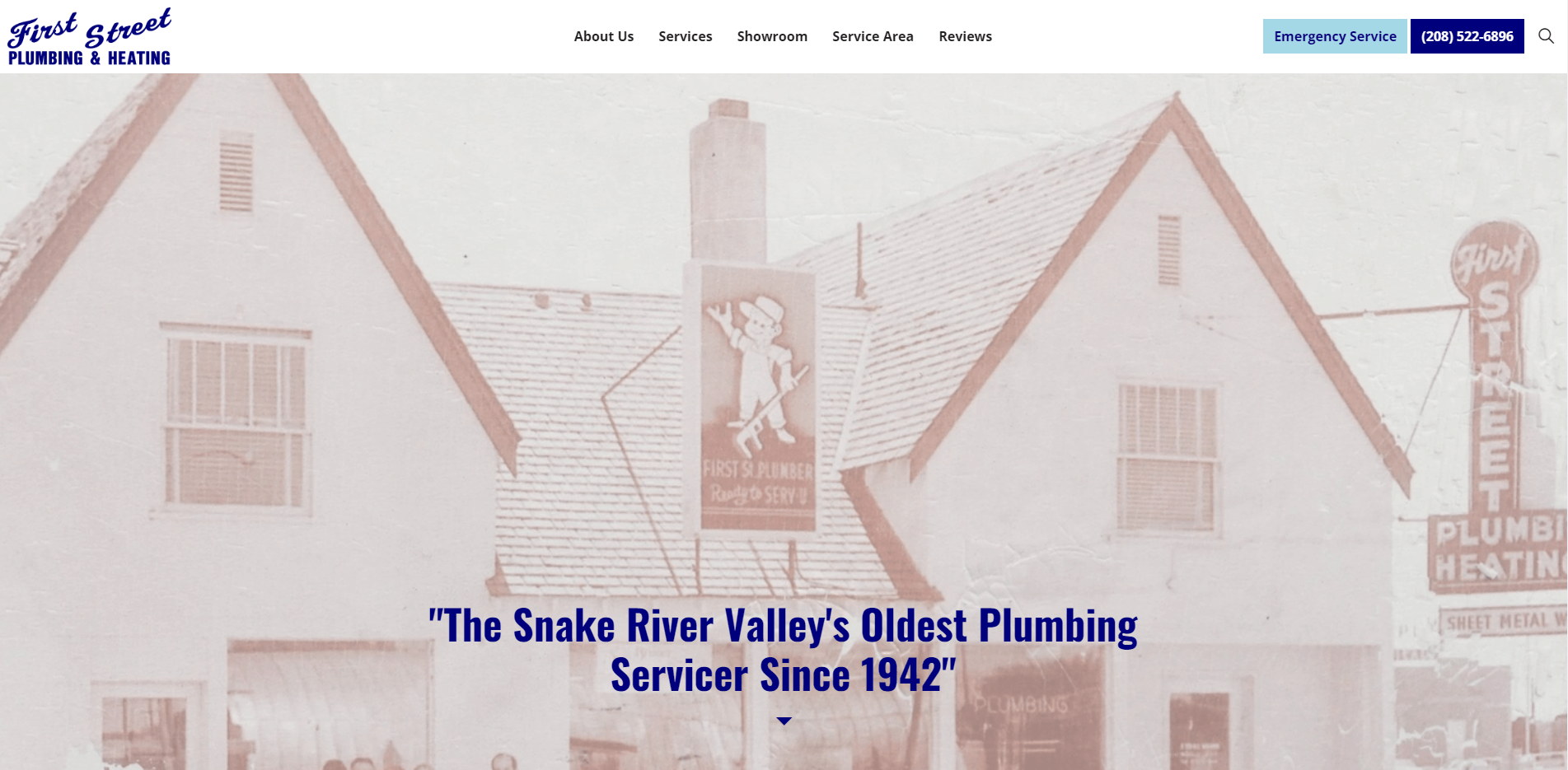 For award winning plumbing and supply services, look no further than First Street Plumbing in Idaho Falls, Idaho. As the Snake River's "oldest plumbing servicer since 1942," their reliability throughout the region is proven by their decades of experience from their team of licensed journeymen. For 24 hours a day, seven days a week, you can count on First Street Plumbing to respond with emergency plumbing service when you need it most.
Our many services in the digital marketing realm were requested by owners Tom and Marcye Gifford. To help bolster their historical and reputable reputation, our Content Lead, Casey Soelberg, interviewed the Gifford's to create written content, and conducted on-site photo shoots for product features, service descriptions, headshots, and facility photos.
In addition to the design, content, and media services we provided, our freely offered review software, ElfSight, neatly compiled their many Google reviews to represent their credibility straight from the customers themselves. Thanks to this feature, clients can write Google reviews directly from the reviews page without leaving the site at all, reflecting the credibility, quality, and convenience of First Street Plumbing's decades of successful business.
Let the website speak for itself, which you can see by visiting www.FirstStreetPlumbingCenter.com to see what Smartly Done can do for you.