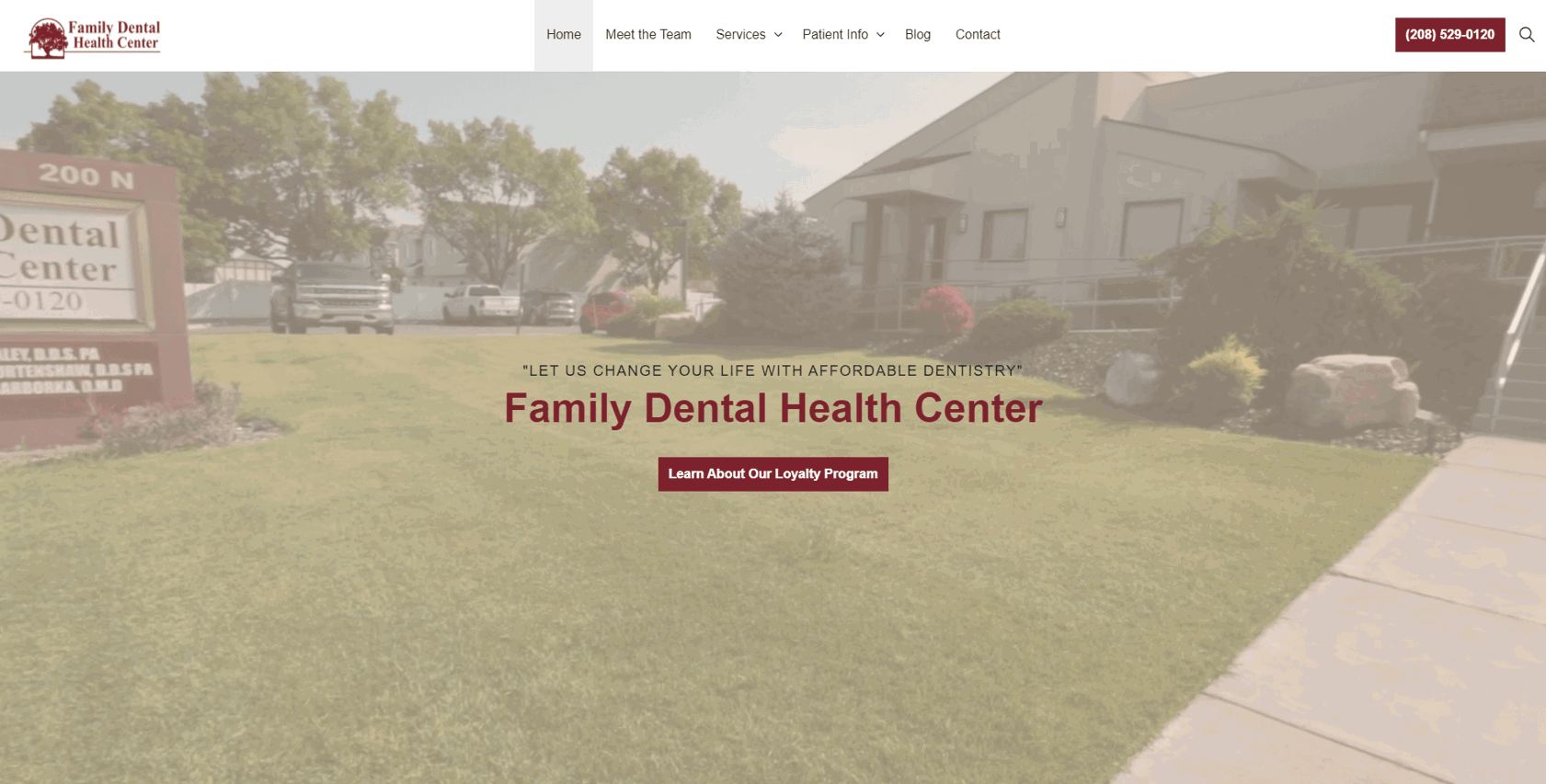 Family Dental Health Center incorporates comfort and care in their dental services here in Idaho Falls, Idaho. Their need for an updated web presence provided our team an opportunity to utilize photography, videography, and custom design elements to feature their wide range of services.
Our development team, largely led by our developer Jesse Hillman, created a content loading tool to migrate dozens of existing blogs from their previous site to the new. This streamlined functionality made content loading fast and efficient, keeping hours far below previous methods of individually loading each article to a new page. The proper coding has helped numerous heavy lifting projects like this thanks to our seasoned and experienced developers!
The design and content aspects of this site were largely influenced by existing content. This provided the groundwork for a simplified merge from old to new, making this project a quick turnaround for our clients.
Our in-house photographer and videographer, Garrett Slight, conducted on-site shoots for stills and video work to implement throughout the site. This personalized touch makes their website unique and tailored to their individual style and facility.
To see our work for Family Dental Health Center, visit their site at www.FamilyDentalHealth.com.