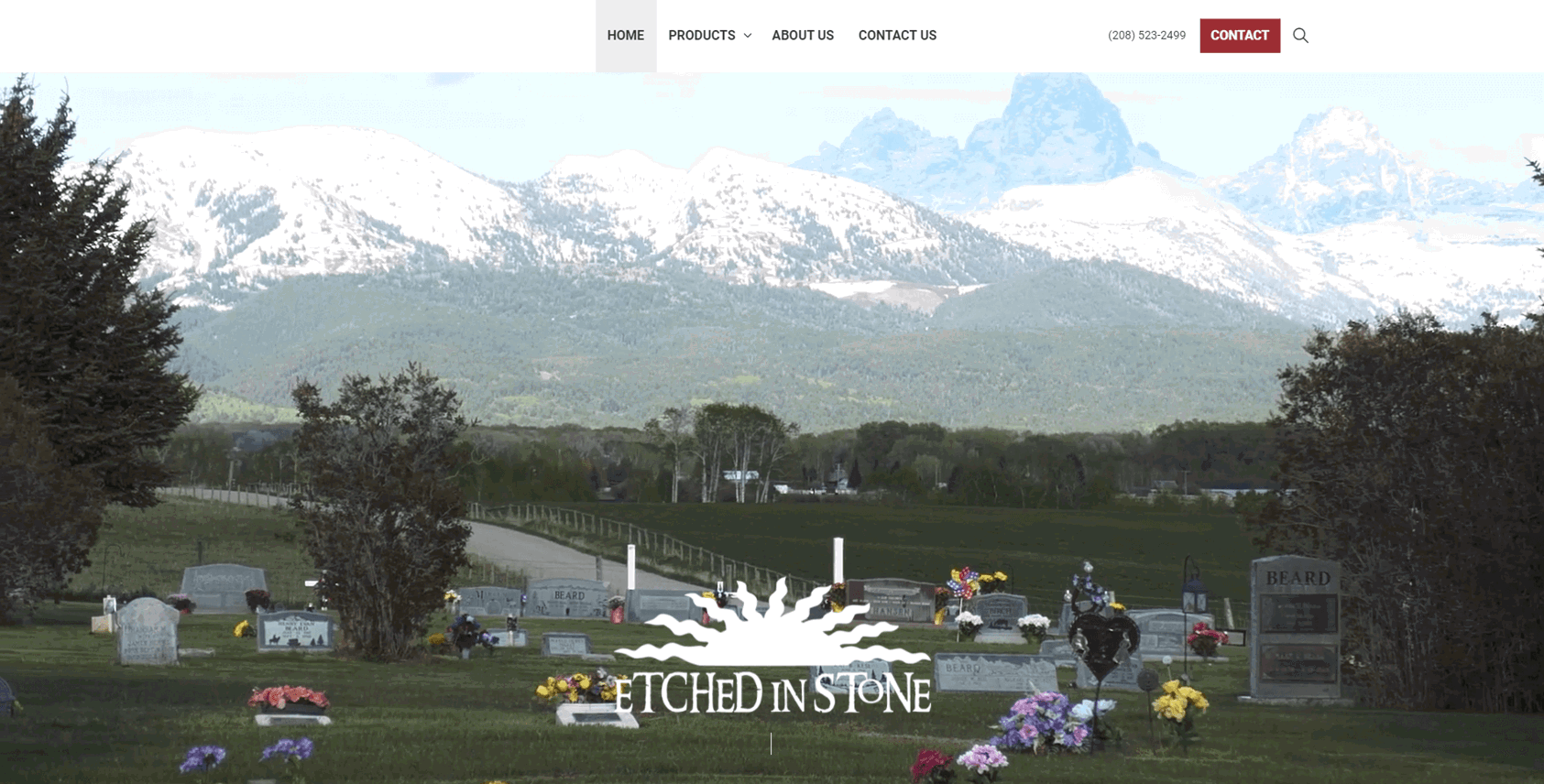 Etched in Stone is an Idaho Falls based business structured on handmade stone, tile, and glass etchings and engravings with a targeted focus toward memorials. Purchased by David and Heather Murdoch in 2016, they've relocated to a larger facility due to their high demand for elaborately intricate headstones, monuments, welcome signs, and more. This created a need to showcase their unique products in an aesthetically pleasing, modern design on the web. That's where we come in!
To emphasize the importance of their monuments, our design team featured the various categories of gravestones and memorials on a single page, anchored with a stickied navigation menu to conveniently scroll to any category at any point. As scrolling becomes more and more dominant with the use of phones and content driven hierarchies, we utilized this functionality to highlight each and every picture in a 5-row gallery grid.
Our media specialist, Garrett Slight, conducted on-location shoots for both video and photography. His use of drone footage captured the sweeping landscape of the Teton range and surrounding cemeteries to act as a highlight video for the main page.
To see the new and improved Etched in Stone website, visit www.murdochmemorials.com.