Elite Professionals Home Care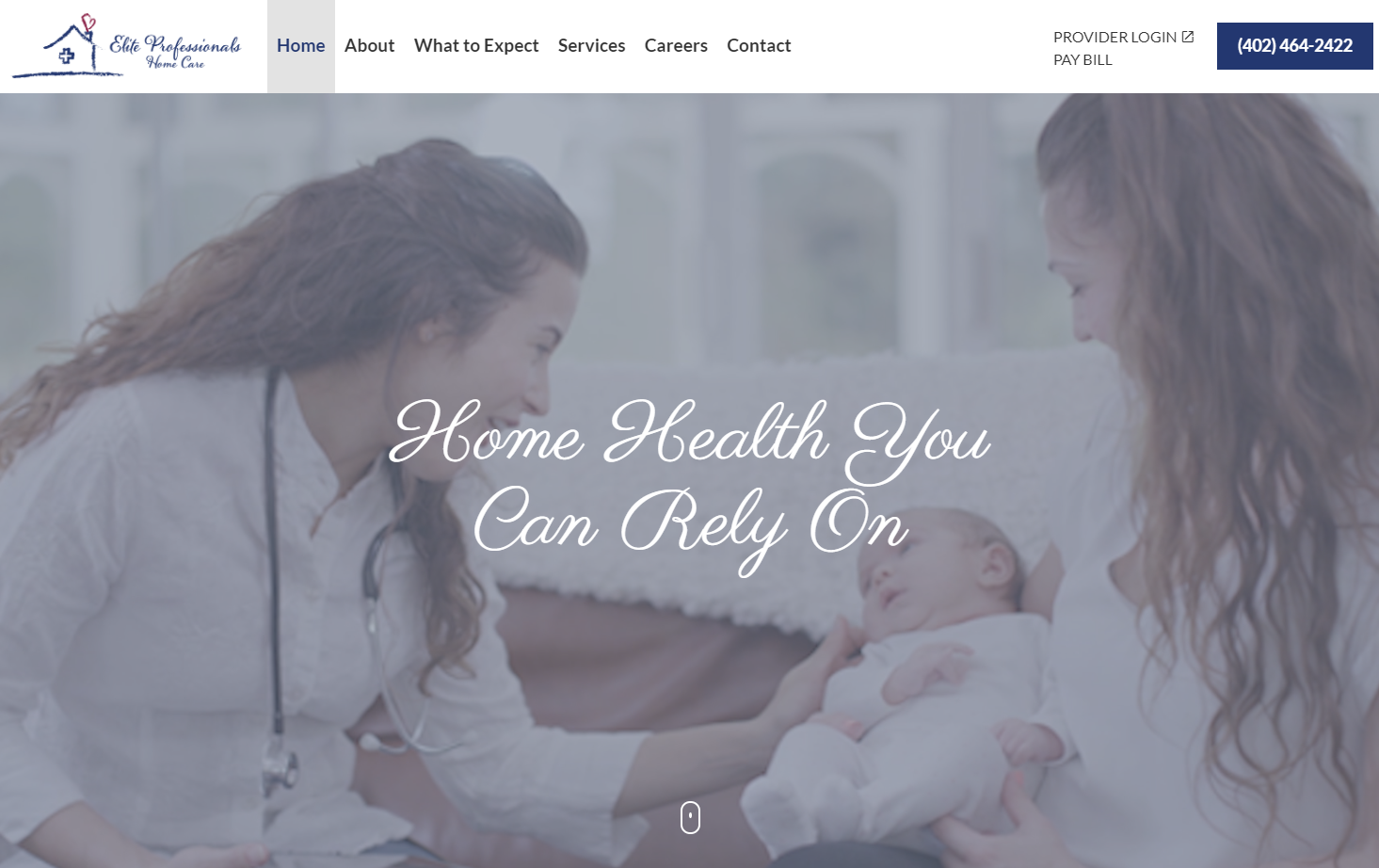 Elite Professionals Home Care is an Omaha, Nebraska based home health company. They seek to help their patients maintain independence and improve their quality of life through individualized care plans.
We helped move Elite into a new and easy-to-use content management system that allows them the power to make each page on their website unique. A video background on their homepage, individual blocks for each of their services, and a testimonials slider help bring a modern feel to this new website. Our designer also incorporated unique background textures throughout the website to help set it apart from other websites.
Elite's previous website was a little light on the content side of things, so our content team helped them rewrite their services content to provide more information about how the team at Elite can help their patients. Through close coordination with our client, we were able to produce a website that they can be proud of.
Visit their website at eliteprohomecare.com.