Eagle Rock Ambulatory Surgery Center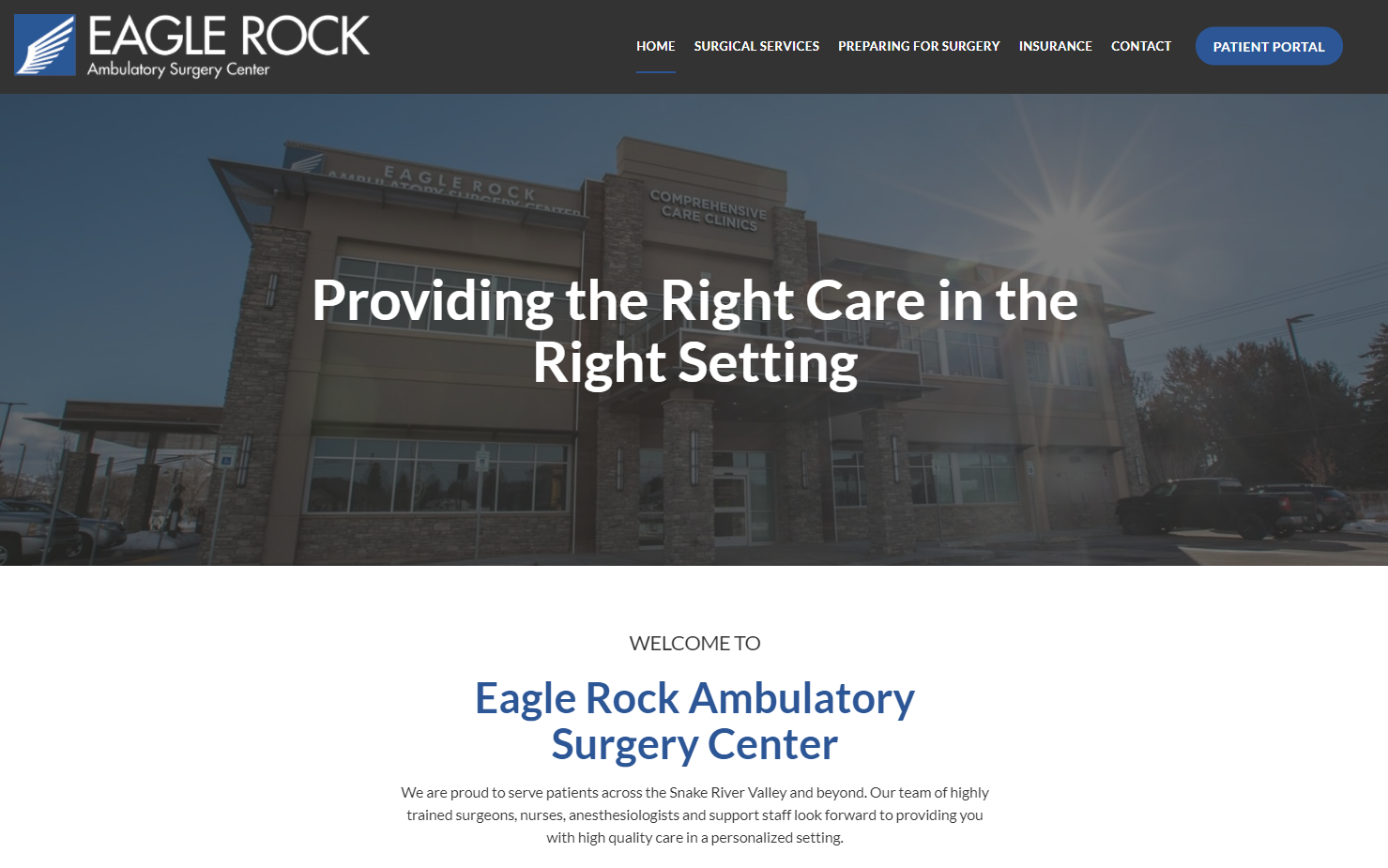 This surgery center in Idaho Falls, Idaho underwent new ownership and needed an updated website to show it. We took the previous Wordpress website and kept a lot of the same feel of the brand and carried that into this new site.
We worked closely with the Eagle Rock team to gather content and lay out the website in a way that was easy to navigate, helpful to visitors, and ultimately made the team proud to share this website with the community.
As part of the design process, we identified icons that could be used on the homepage to help give a visual representation of the information they have. We also identified a neutral color palette that could be used to help organize the content on the site with subtle changes in the background colors in different sections.
Another important aspect of this website is their "Submit Feedback" form. While this form is relatively simple, it took a little extra customization than our standard contact form to get this in place.
But that's not all, since we have boots on the ground in Idaho Falls, our photographer was able to go out and get some beautiful shots of the building to display on their website.
Go check it out at eaglerocksurgery.com.