Does my business need social media?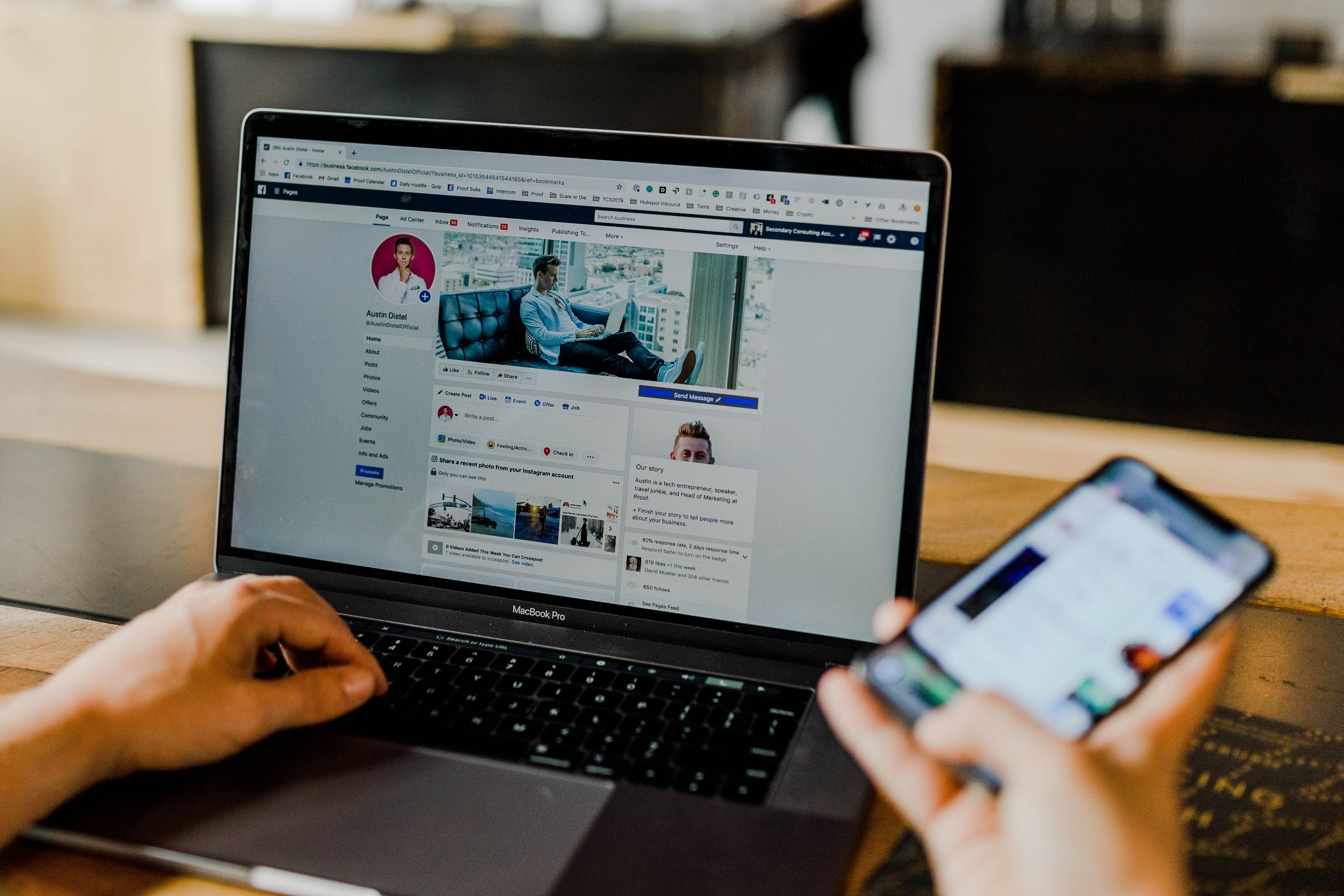 Unless you've been living under a rock for the last ten years, you should have a clear understanding of what social media is. Social media platforms allow people to share content and to network online. Many platforms have a niche that they market towards that you can use to reach your audience. 
Businesses frequently use social media to interact with customers and potential customers. It allows them to share their products and services so people can see and understand what they do. Having social media improves your chances of new clients finding you and sharing your business with others. 
We'll be discussing how social media can help businesses, even if you are skeptical. We'll also discuss platforms, content, and ways you can improve your social media. 
What kinds of businesses have social media?
If you are curious to know how your business would stand out on social media, take a look at your competitors. The chances that they use social media is pretty likely. 
All types of businesses are on social media platforms--hospitals, police departments, restaurants, apparel companies, real estate, pest control. You name it, it has a social media presence… which means you need to be on there too! 
How will social media help my business?
Lack of understanding how social media can aid your business may be what's keeping you from creating account pages. As you learn more about the various reasons why social media is useful for business owners, you'll be more inclined to register your business on social media. 
Awareness 
Perhaps the most basic function of social media is to increase your brand awareness. Millions of people use at least one social media platform, which means it's a natural place to discover new businesses--like yours! As you generate more followers and use campaigns, you will develop larger brand awareness. Simply existing in the realm of social media can catapult your business into the view of new audiences. 
Humanization
One of the fun parts about social media is to see how businesses function, how they act, and what their human side is like. Social media gives you a way to show your customers how you follow your mission statement, how you connect with people, and how your products/services work. Social media allows for true human connections to be made. 
Website traffic
Social media posts work to drive traffic to your website. When creating a social media page for your business, be sure to include your website address so people can easily travel there to learn more about your business in an environment free of access to other businesses.
Boost sales
Selling products and services is much easier with the help of social media. Your product posts can generate interest and conversation about your business and will encourage people to buy your products or hire your services. 
Reputation management
Having a social media account also makes it easier for businesses to see what is being said about them online. If you are involved online, you can manage your reputation by responding to positive and negative comments before it becomes a major issue. Be sure to respond professionally and kindly no matter what. 
Engagement
Social media allows for better communication and increased engagement between you and your customers. Potential customers feel comfortable asking questions about your services or products at their leisure and you are able to reply in a controlled voice and tone.
Customer support
As you engage with your customers and respond to feedback, you should also be looking for ways to aid with customer support. Brands that use social media as a support option meet customer expectations without much added effort.
Watch competition
Instead of watching your competitors through the window of your shop, now you can monitor your competition through social media. Knowing what and how your competition is doing will help you understand the market better and what your customers are looking for. 
Analytics and reporting
Many social platforms also have an analytical view for businesses to see how well they are doing online. You can easily monitor engagement, traffic, and conversions for both organic and paid campaigns. 
Advertising
Social media marketing is a cost-friendly, targeted approach to advertising. Social ads allow you to promote your company and share content to your desired audience while making the most of your budget. 
What social platforms should I use?
While most businesses have a social media account, it doesn't mean they are on every platform. Some sites aren't the best fit for your business. To pick the right platform for your business, learn the basics of each site, their niche, and demographics.
Facebook
Facebook is the most popular social media platform. Nearly seven in every ten U.S. adults use Facebook, the majority of whom are between 18 and 49 years old. If you don't already have a Facebook page for your business, make one today. Facebook allows you to share company updates, photos, and products/services all in one place. Your Facebook page should be a place where people can go to easily find more information about your business while driving traffic to your standalone website. 
Instagram
Since Facebook owns and is paired with Instagram, it makes it easier for people to use both. Instagram, however, is almost entirely mobile and focuses on content like photos and videos. Instagram does have a younger audience and more artistic niche, so think about whether this outfit works well for your industry. If your business relies heavily on visual products, such as a restaurant or craft store, an Instagram presence is essential. If your company primarily produces an intangible product or service, Instagram may not be the most important option.
Twitter
If your business is constantly giving updates or if you have an in-depth blog that you'd like to share, Twitter may be a great platform for your account. You may also excel on Twitter if you have a lot of customer support as it's easy to interact with users on this platform. 
LinkedIn
LinkedIn is a popular platform for professional networking and business-to-business communication. It isn't the right social match for many companies to create customer brand awareness, however, it is a great place to showcase your business and post job openings for potential hires. 
These are only four of the top social networking sites, yet, as you can see, there is something for everyone. 
What should I post on social media?
It isn't enough for your business to simply have a social media page. You need to also keep up your social media presence. For people to follow and remain interested in your business, you need to be posting regular content.
Products/services
The majority of your posts should be about your products or services. This way it is always clear to new visitors what your business is about. If you have multiple products or offer a variety of services, be sure to share them all!
Deals
When a store has a big sale, they tell everyone. You should do the same. If you have a deal or a sale going on, be sure to let your customers know by sharing it on your social profiles. 
Locations
If you own multiple stores or your location is new, be sure to post updates about hours, addresses, and directions. You can also post pictures of what your locations look like to keep your followers engaged in what's going on in your company. 
Other post ideas include following current events, community news, market information, and blog content. 
Want even more ideas? Check out 49 Social Media Post Ideas for Your Small Business.
How do I gain social media followers?
Having a social media page with awesome content doesn't do you much good if you don't have any followers to appreciate it. Gaining followers is probably the most difficult part of social media, but it shouldn't scare you away. Think of it as a challenge to show people who you are and why they should care. 
Giveaways
A popular way to increase followers is by hosting giveaways. Giveaways can be for products you sell, services you offer, or a combination of your products mixed with a fellow company's product. Giveaways usually attract people because it promises the chance of winning something for free, as long as they follow your account, like the post, and comment on it. 
Promotions
Sponsored ads can help gain followers if the ad is for a product or service your demographic would be interested in. If you are a small, local business, your chances increase in gaining customers and followers when you promote your posts to people within your region because they are more likely to buy your product or use your services.
Ask
If you have a physical store, simply ask your customers to follow your social media account as they check out or leave your store. If you have an online company, use an email marketing strategy to ask customers via email to follow you. Both physical and online stores can use social icons on their websites to direct customers to their social profiles. 
How can I improve my current social accounts?
If your business currently has a social media account, but you aren't seeing the results you want from it, try mixing up your approach. Are you targeting the right audience? Do your posts have a consistent voice? Here are some other ways you can try to improve your social media presence. 
Schedule posts
Scheduling posts ahead of time allows you to create a plan and get whatever pictures, videos, or content you need. Scheduling posts also helps you to remember when holidays are or important dates for your company that you can write a post about and share. A schedule also keeps you consistent. That way you can see if you need to schedule more posts or maybe save some for later. 
Influencers
If your follower count still isn't where you want it to be, consider asking an influencer for help. Influencers are people who have high social media standing and a large number of followers. Almost every niche has an influencer with access to more people in the same market. Consider collaborating with an influencer by giving them a sample of your product or service for them to review on their account. Please note that not all influencers will do this for the product or for free, they may require a cut of the profits or a check before committing.   
Professional Photos
Having professional photos of your product, service, or team gives you photo content to share with your followers. If your post photos are lacking in definition and quality, there's a chance you'll lose followers. Instead, either hire a professional to take your photos or look up some tips for good lighting and angles you can use that will make your post quality increase.  
Reply to comments
As we mentioned before, one key to social media is its ability to connect with others. Don't neglect the responsibility you have to your followers and make sure you reply to their comments, questions, and concerns. 
Your business doesn't need a profile on every social media platform, but you do need to be on at least one. You may be skeptical at first, but if you commit to it you will see that it does work to build customer loyalty and engagement. 


Sources: https://blog.hootsuite.com/social-media-for-business/