Dickinson Neurological Surgery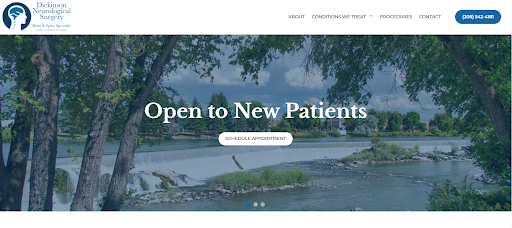 Dr. John Dickinson opened up a new neurosurgery clinic in Idaho Falls, Idaho and came to us for a new website. Our content team met with Dr. Dickinson and his marketing team to discuss the needs of this new website and worked with them closely throughout the process to review and finish the site.
Dr. Dickinson sent us a list of the type of content that he wanted on the website and our in-house content writers took that list, researched the topics, and wrote new content unique to this website.
We then organized that content in a way that makes the site easy to navigate, incorporating a mix of local and stock images to add visual appeal to the website.
Check out this website at dickinsonneurosurgery.com.