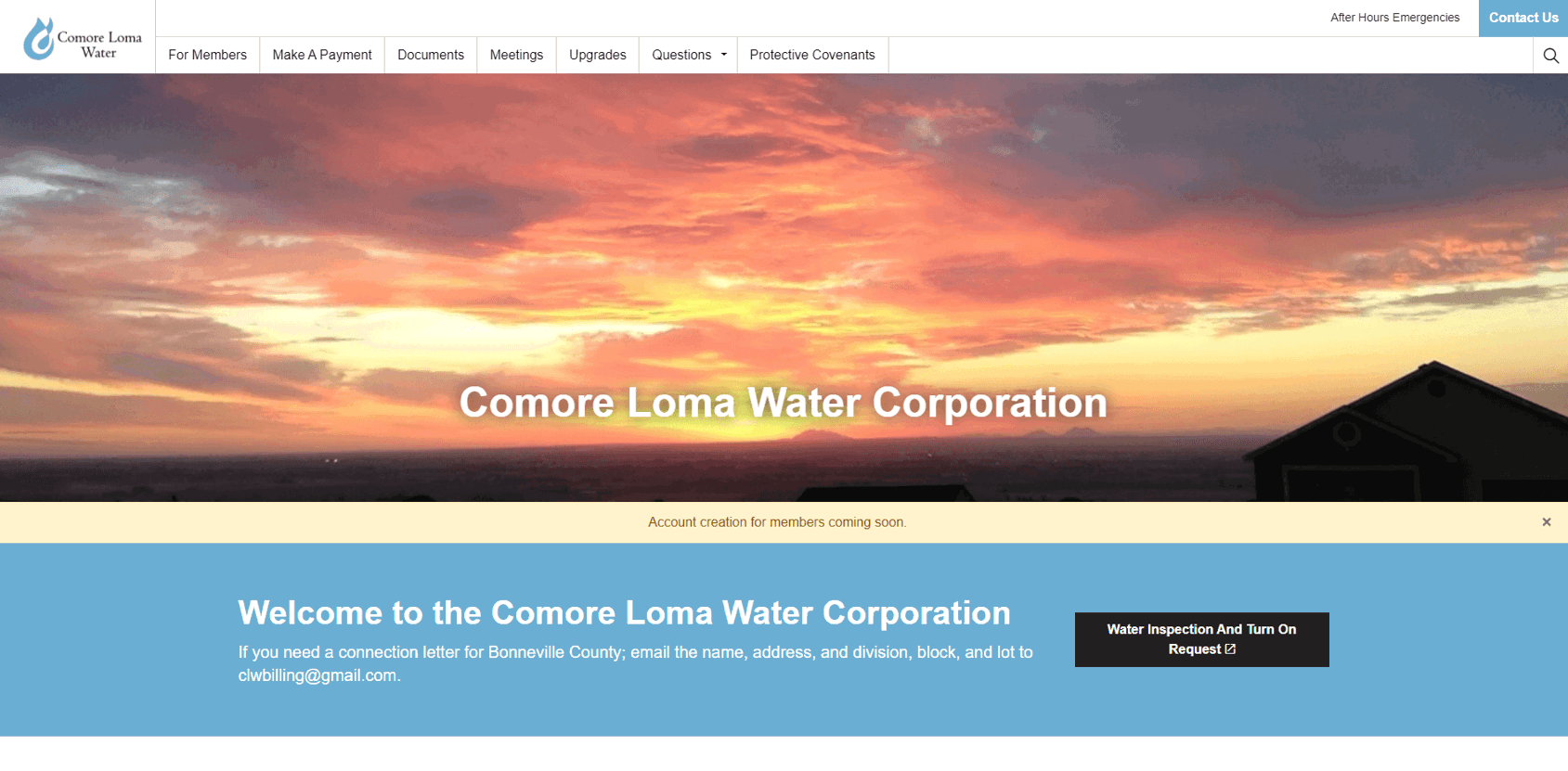 From the hills of eastern Idaho Falls comes the Comore Loma Water Corporation. Structured to supply the surrounding residents a source of regulated water services, CLW provides its members a *tapped* source for everything related to water.
Their previously dated website was in much need of a modernized presence on the web. Their dedicated board of directors collaborated with our team at Smartly Done to establish the needs of their new site, including organized PDF documentation and archiving, payment functionality, and account creation for members to access internal information and resources. The implementation of accordion components provides optimal readability for Q&As, billing information, and board meeting minutes for a clean and crisp presentation of their predominant content.
This easy to navigate site offers users printable resources and updated information at the click of a button. We're positive this new face-lift for CLW will allow all who visit an experience equal to any modern site on the web. See what the site is doing for CLW at www.comorelomawater.org.