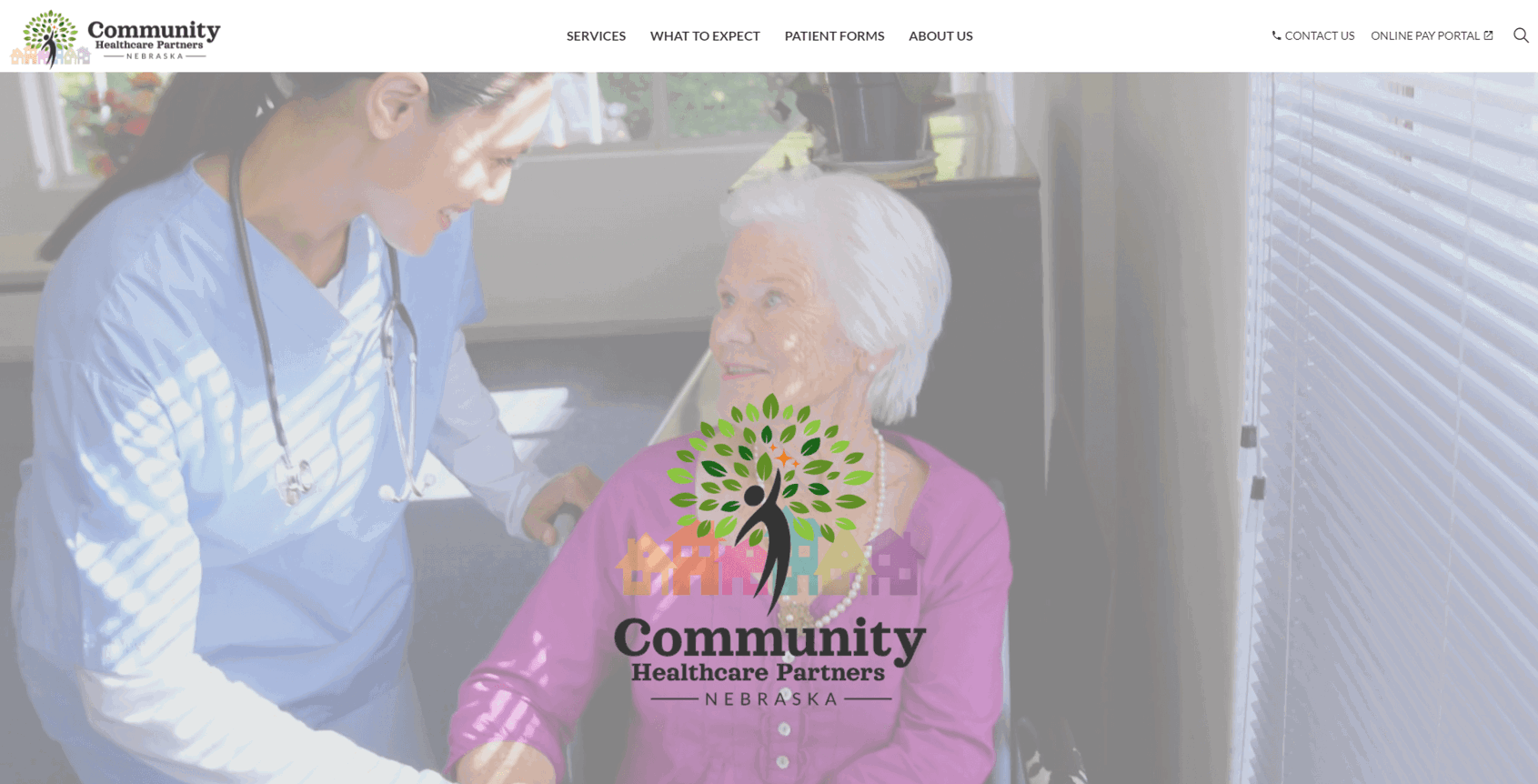 Community Healthcare Partners Nebraska provides comprehensive community care to patients in the Lincoln, Omaha, and Fremont counties. Their services range from house calls, medication management, wellness and preventative care, patient education, and more. With a team of nurse practitioners and physician assistants, their traveling medical services keep patients safe and cared for in the comfort of their own homes.
CHP Nebraska required a new website with easily navigable services and patient forms. Due to their elderly clientele, we focused on creating a simplistic and straightforward site in an easy to read format. The header of the site features four direct links to the main services, expectations, forms, and about sections for a direct path to the most pertinent information. Our content team implemented a "Contact Us" and "Online Payment Portal" for noticeable and convenient access to the most visited portions of the site.
To see the minimalistic and beautiful design we created, visit the live site at https://www.communityhcp.com/.