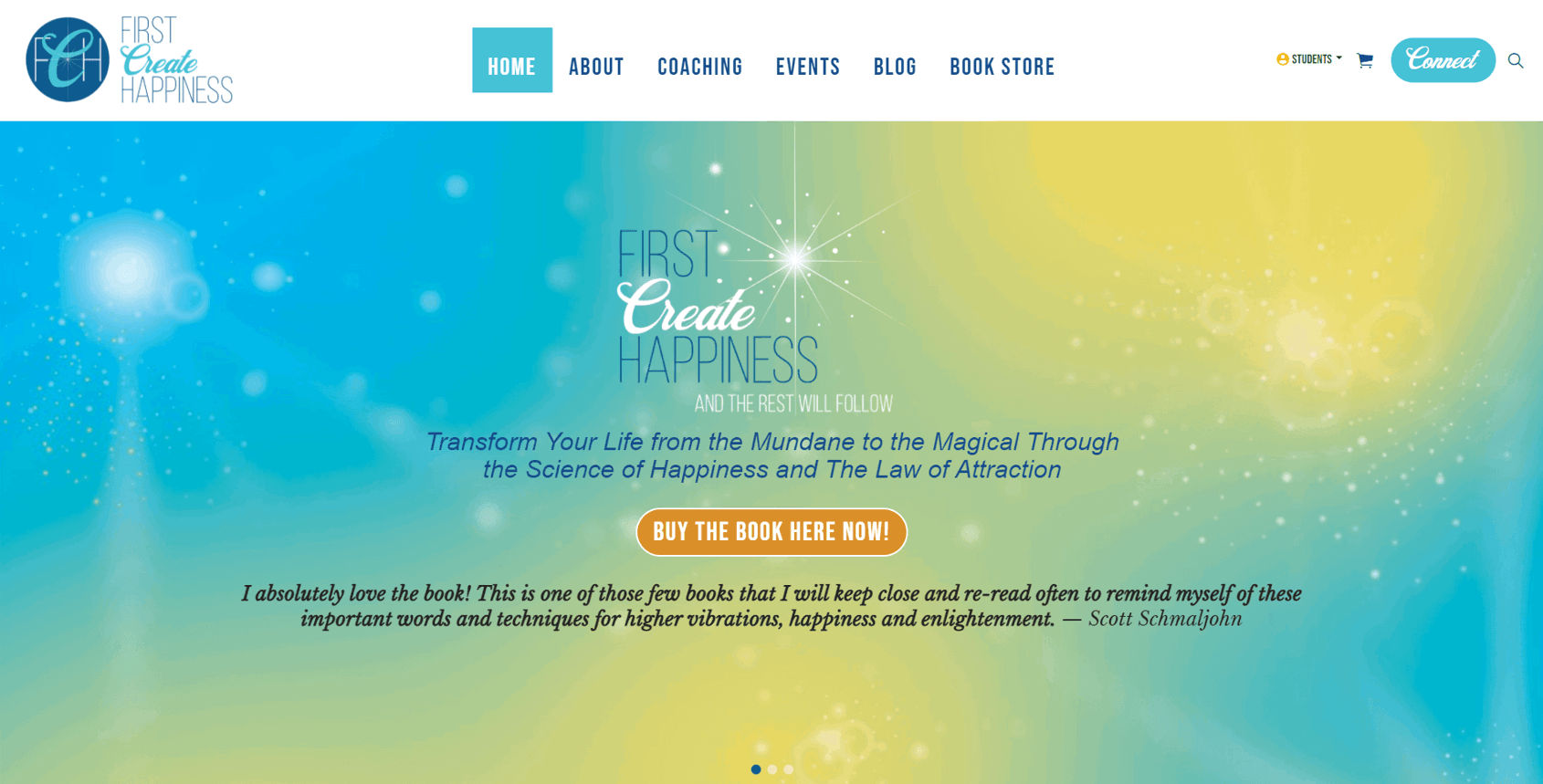 The transformative powers of Cindi Bergen have impacted countless lives over the years. In her most recent book, "First Create Happiness and the Rest Will Follow", Cindi combines her knowledge of quantum physics and the spirituality of the Law of Attraction to redefine the meaning of true and lifelong prosperity. Her coaching sessions equally provide individuals three simple steps to decrease negativity, increase positivity, and learning to "share the good."
To build a site worthy of Cindi's world-class services and content, our design team, led by Kyle Richards, implemented hours of custom development and color variations to nail the unique and specific feel for Cindi's brand. Graphical elements from the original design of the First Create Happiness book were incorporated throughout the site to emphasize brand awareness and uniform style while navigating each separate page. 
Our built-in eCommerce integration, Ecwid, allowed us to feature her book as an easily-purchasable product. Additionally, a membership section was created to allow access via individual student logins. Both components are built-in functions from our content management system (CMS), Umbraco, providing our development and content teams effortless implementation of traditionally complex features on a site.
With our talented developers and design-oriented content teams, we've created a stunning online representation of Cindi's services. See the new look at https://www.firstcreatehappiness.com/.