Center For Wellness and Recovery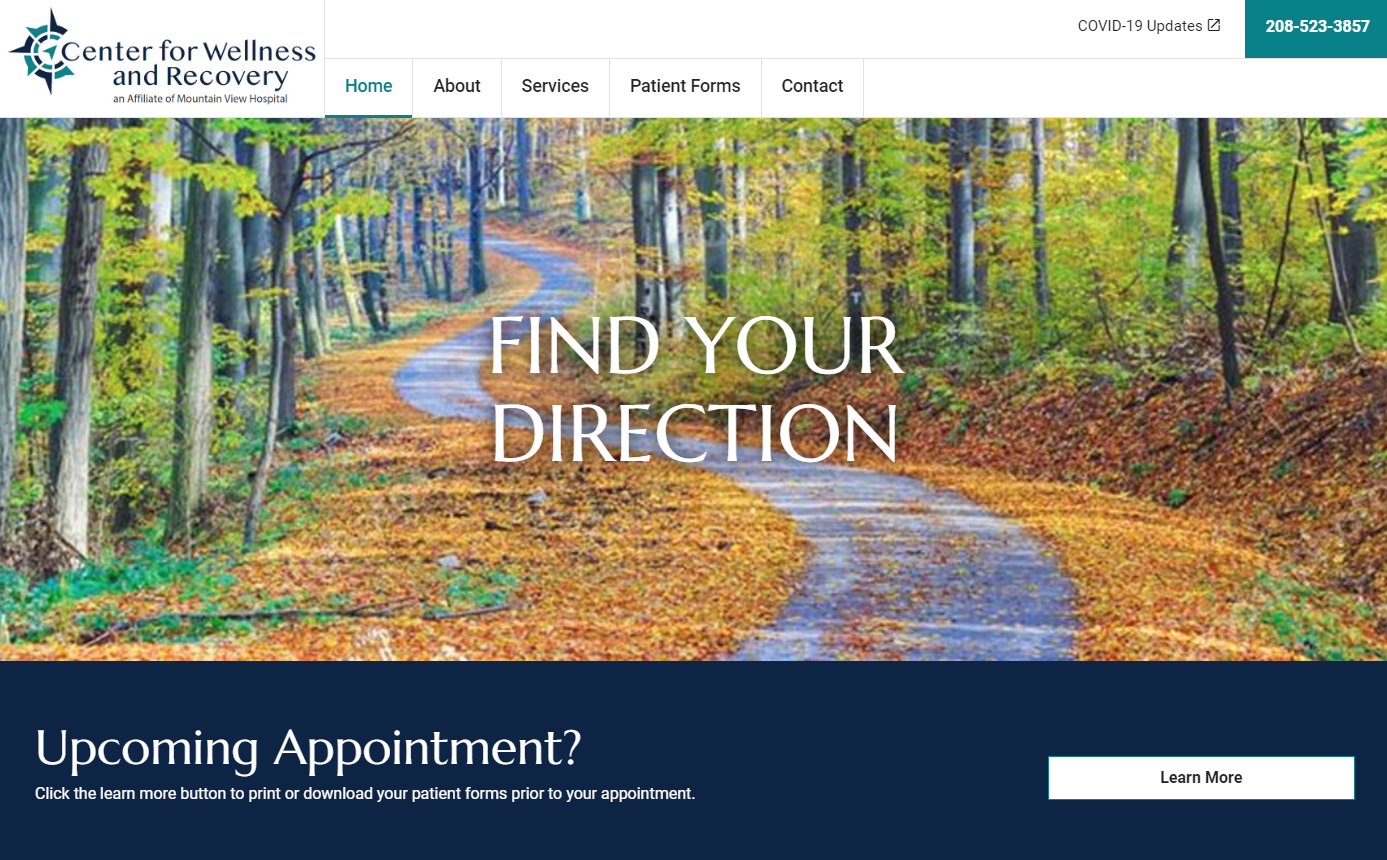 Center for Wellness and Recovery received their first website as they opened a new location in Idaho Falls, ID. This clinic provides wellness services, including assessments and mental health services, for adults, adolescents, children, couples, and families across a wide range of concerns.
Our team was able to take the web page the Center for Wellness and Recovery had on another website and build them a fully-functioning website that patients can find to call and schedule appointments and learn more about them.
Through a couple of one-on-one meetings, we worked with the Center for Wellness and Recovery staff to create a website that would give the look and feel that they wanted as well as help their patients.
Our content team took the content that the clinic had already and moved it into this new website. They also wrote new content for the services page and worked with the doctor on staff to review and approve the content.
From a design perspective, we added a few touches to elevate the site. With this new brand, we took the colors and carefully placed them throughout the site for a cohesive look. We also added a watermark of their logo icon into the footer and utilized their brand's fonts throughout the site.

Check out this website at centerforwellnessidaho.com.