Center for Hope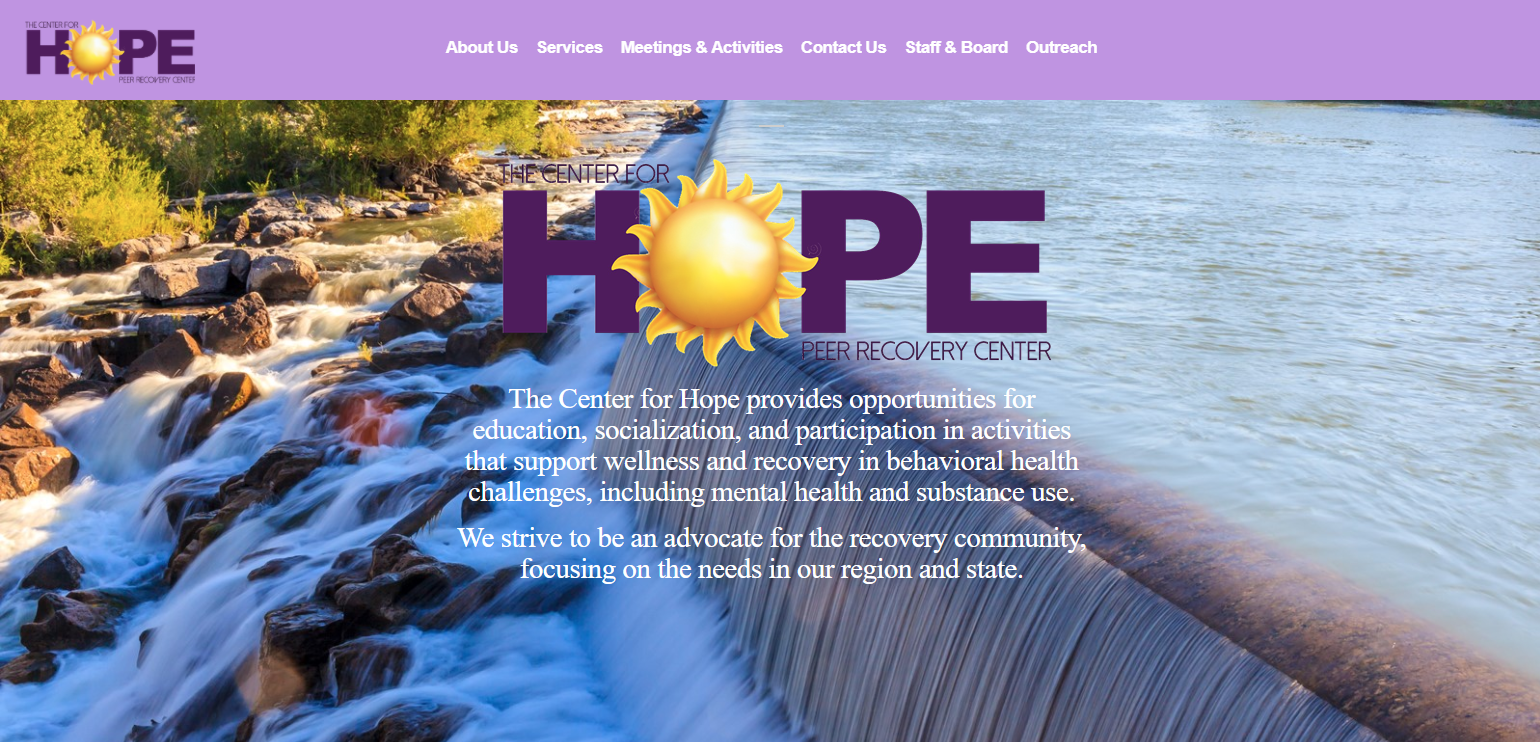 The Center for Hope is one of nine peer-to-peer recovery centers in the state of Idaho. They are a non-profit in Idaho Falls that provides free addiction and mental health recovery services to adults (18 and up). With all of the good work this organization does for the community, we were pleased to be able to assist them with their new website.
We helped move Center for Hope's website into an updated content management system that allows them to easily keep their website up to date. With this website, we uploaded their logo and applied their branding through their fonts and colors.
Center for Hope holds regular meetings and activities for their clients and the community, so they needed an easy way to display that. We integrated a Google Calendar onto their site and styled it. Anytime they update the calendar, the changes will be reflected on the website.
After providing a training for them on the CMS, the team at Center for Hope can now make changes to their website as needed.
See their website at centerforhopeif.org.