C+H Construction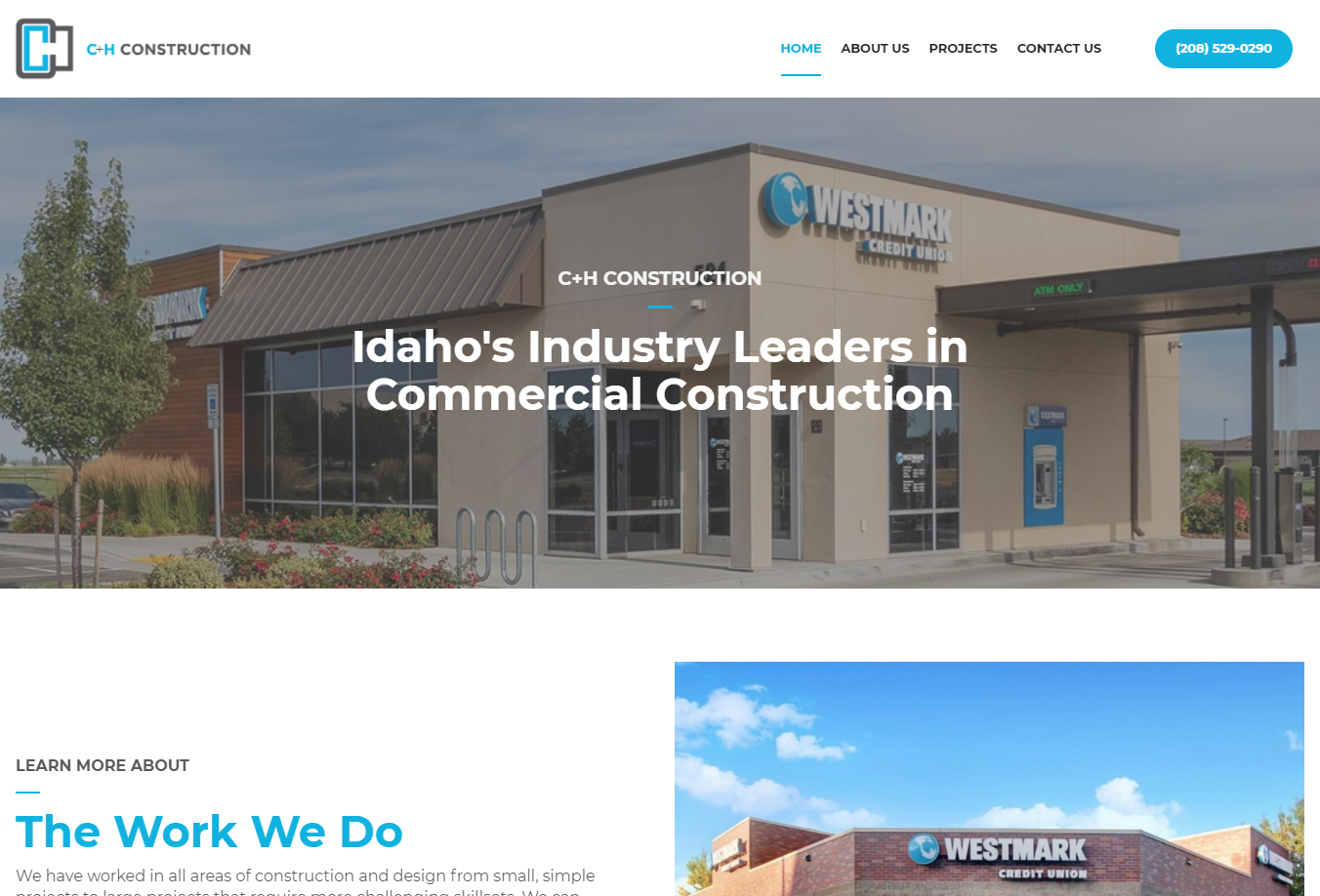 C+H Construction excels in the commercial construction industry. They provide services through eastern Idaho, some of their biggest projects being for Westmark Credit Union and the Idaho National Laboratory.
While this construction company has been in the biz for decades, they decided it was time to improve their online presence by letting us do some construction of our own. Our content team worked closely with the owner, Shane, to put together the written content for the website and then coordinated that with the photos we received.
Our designer took the clean, modern fonts from C+H's logo and applied similar fonts throughout the site for a cohesive look and feel with their brand. We used the bright blue from their logo sparingly as accents on the site with buttons and headings.
We also designed a tri-fold brochure using the content and images from their website as a marketing tool that C+H can hand out to their customers.
Check out their site at choosech.com.