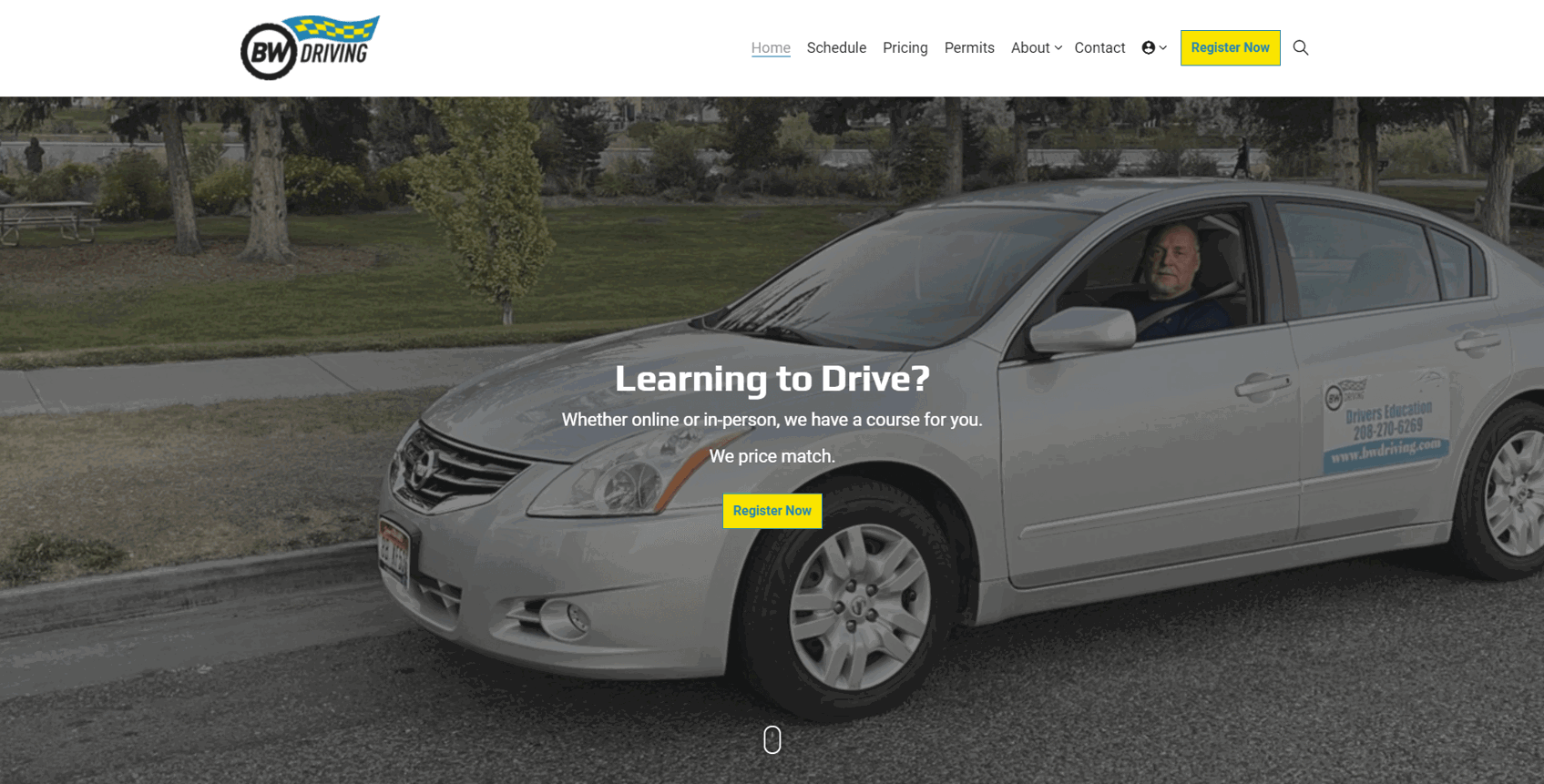 BW Driving based out of Idaho Falls, Idaho, offers patient and comprehensive driving skills for anyone requiring hands-on learning. Their certified instructors aid in the state's written and skills test, as well as preparing young adults for life on the road.
They came to us with a request to update their outdated website with user-friendly account creation, easily navigable pages, and customized features to showcase their online state-approved classes. Our developers created log-in accounts specific to BW Driving, allowing users to make payments, register for classes, and view information pertinent to their progress throughout the course.
This simple and effective website is an excellent example of the streamlined and user-friendly experience our content management system can provide anyone in need of customizable, aesthetically pleasing resources on the web. See what we created for BW Driving at www.BWDriving.com.