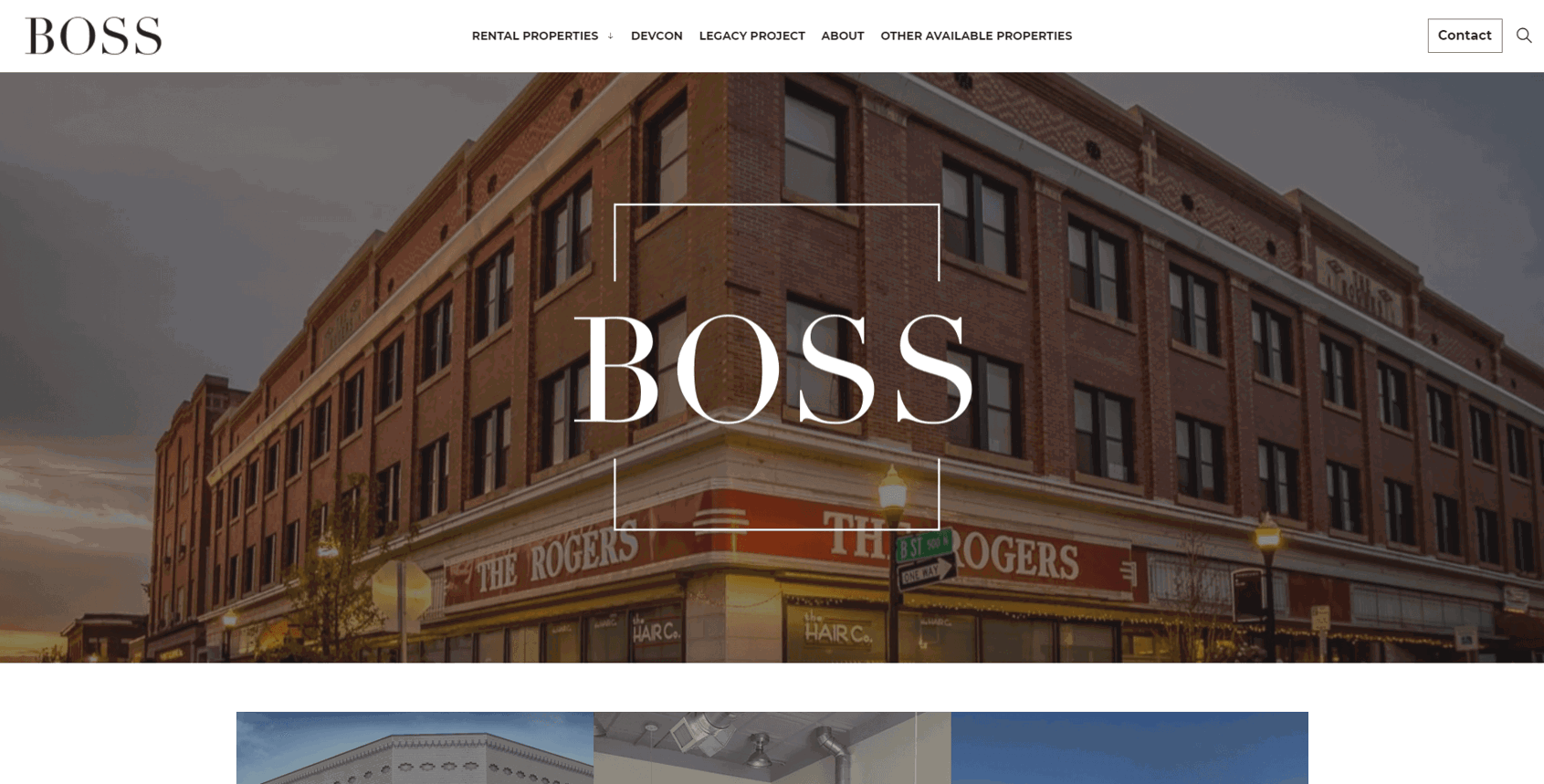 BOSS Group of Idaho Falls, Idaho, is the upscale real-estate group with a vision for greatness. Their mixture of residential, commercial, and acreage lots are some of the most coveted and historical properties in town. Available locations range from developed, under development, and vacant properties for clients with an eye for premiere spaces.
It was our pleasure to implement the classy and minimalist feel of BOSS, incorporating their deep golds and dark undertones throughout the site. Our development team, Kyle Richards, Jesse Hillman, and Adam Humpherys, created custom map functions to display each available listing and property to blend with their color scheme on one sprawling, full-scale banner.
Content was quickly and seamlessly loaded by our Content Lead, Casey Soelberg. He used stickied text components to automatically scroll down the page as users navigate further through content. 
We're confident the site met the high expectations of our classy clients, which you can see now at their new site at https://www.bossgroupidaho.com/.