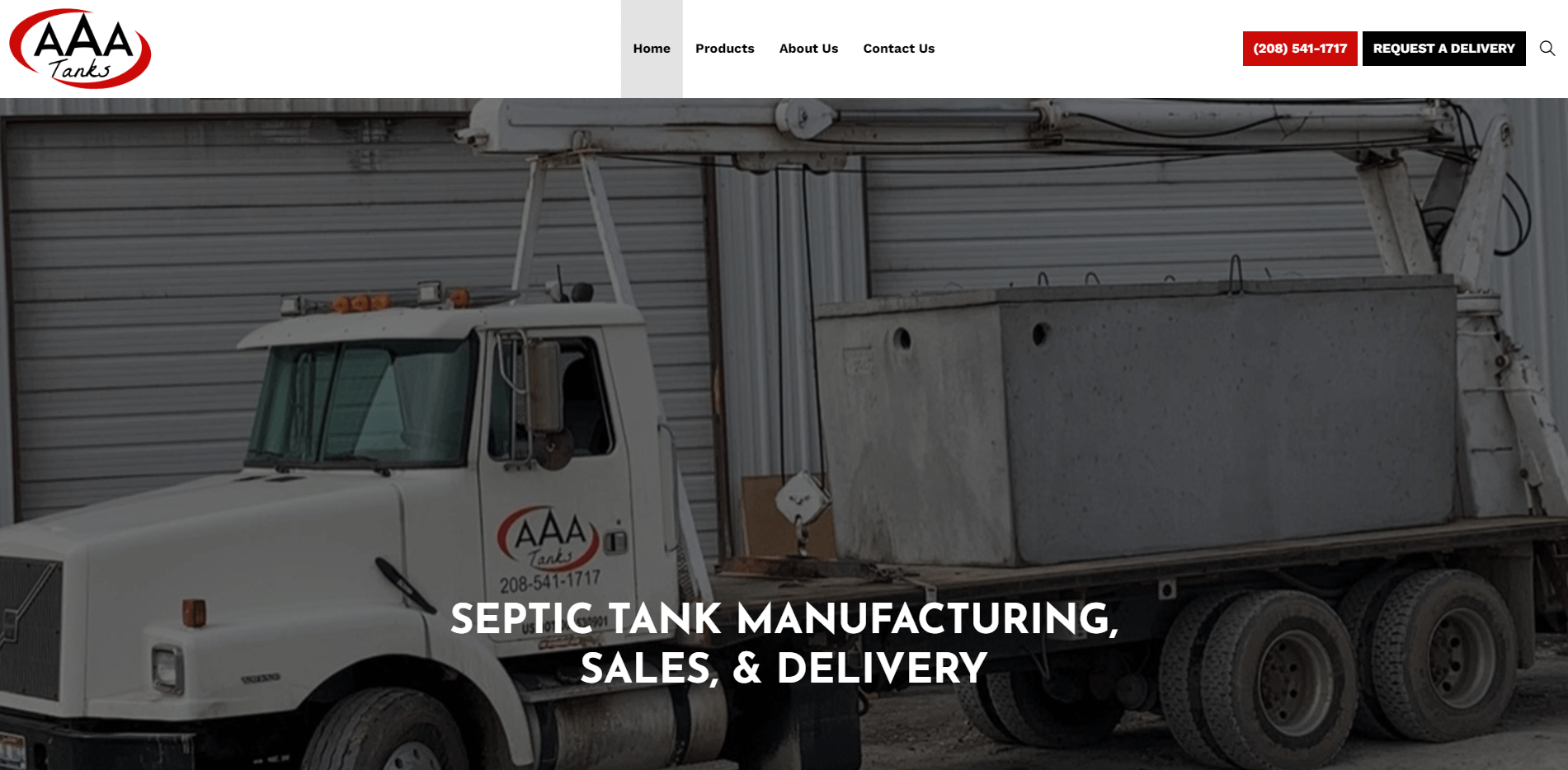 The work may be messy, but someone's gotta do it. AAA Tanks based in Idaho Falls, Idaho, provides full septic service and manufacturing throughout the region. As a family owned operation, their goal is to service the neighboring Wyoming and Montana markets with professional septic maintenance.
To accomplish their growing ambitions, AAA Tanks sought an online presence that represented their equally professional specialization within the industry. Without a need for many pages of content, our Smartly Done objective was to create a submission-based interface for delivery requests, estimates, and inquiries for an optimal user experience. This functionality now generates passive clientele at the click of a button.
Although their services get dirty, their website now reflects a clean look and feel thanks to the Umbraco content management system. Whenever additional content is needed, AAA Tanks can now easily add new locations, product displays, and eCommerce capabilities. See what Smartly Done offered them at their new website at www.AAATanks.com.