49 Social Media Post Ideas for Your Small Business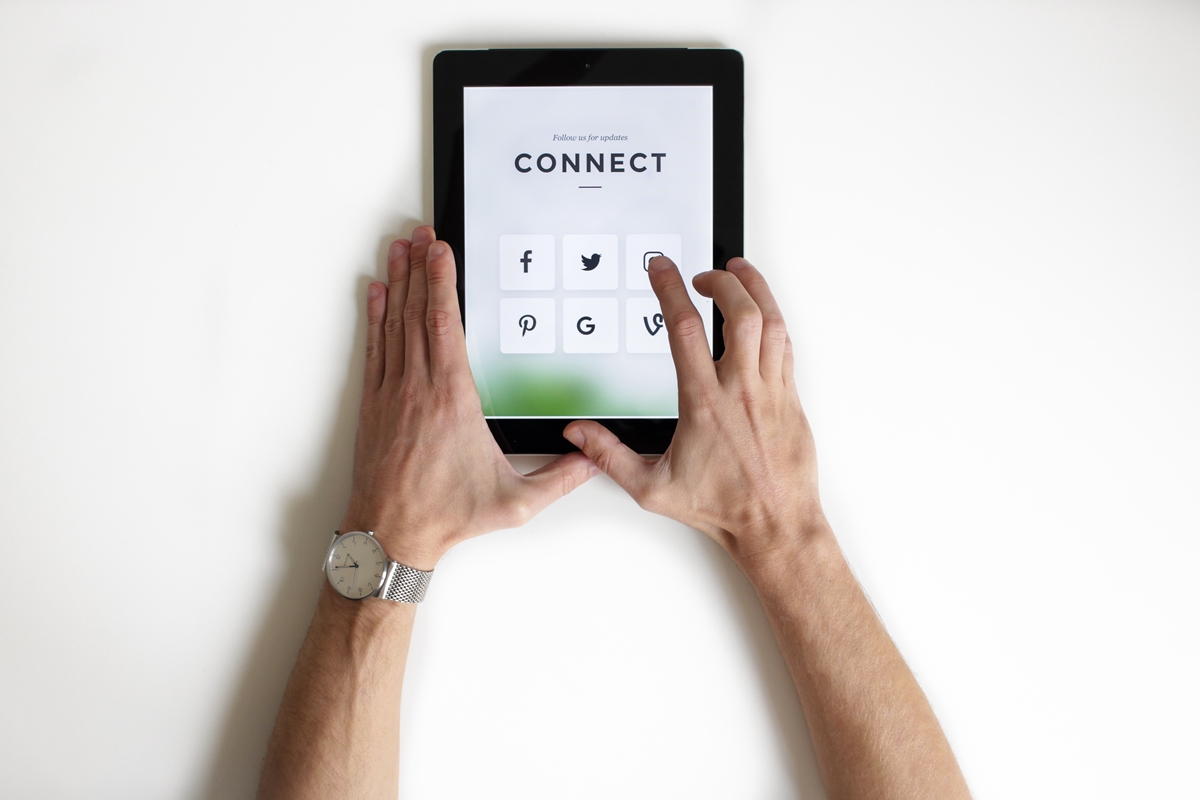 Social media is an ever-growing presence in this digital era. More and more people are reaching out to your business on Facebook, Instagram, Twitter, and more! So how do you keep up and keep your followers engaged?
Come up with a good social media posting strategy for your business. Don't feel like you need to post something every day. Even 1-2 great quality posts each week can do wonders for your engagement rates.
Here are 49 social media post ideas that you can use for your business.
About the Company
Post information about your company to help others learn more and feel connected to your business. 
1. Employee Features
An employee feature will typically include a photo and a description of why the employee has excelled. Employee features help your business appear personable while highlighting the positive work of your staff.
2. Share New Branding (Logo, Website, etc.)
By sharing new branding, like a logo or link to a website, followers become more familiar with your company and brand.
3. Customer Testimonials
We all read reviews, right? Post some reviews in a video or image format to show how awesome your business is.
4. Employee Testimonials
Employee testimonials notify your followers of the positive working conditions and opportunities your company provides. It also increases the likelihood of having more people apply for working positions.
5. Conduct an Interview
If you want to share more information about your company, consider conducting an interview with a manager or other employee to share.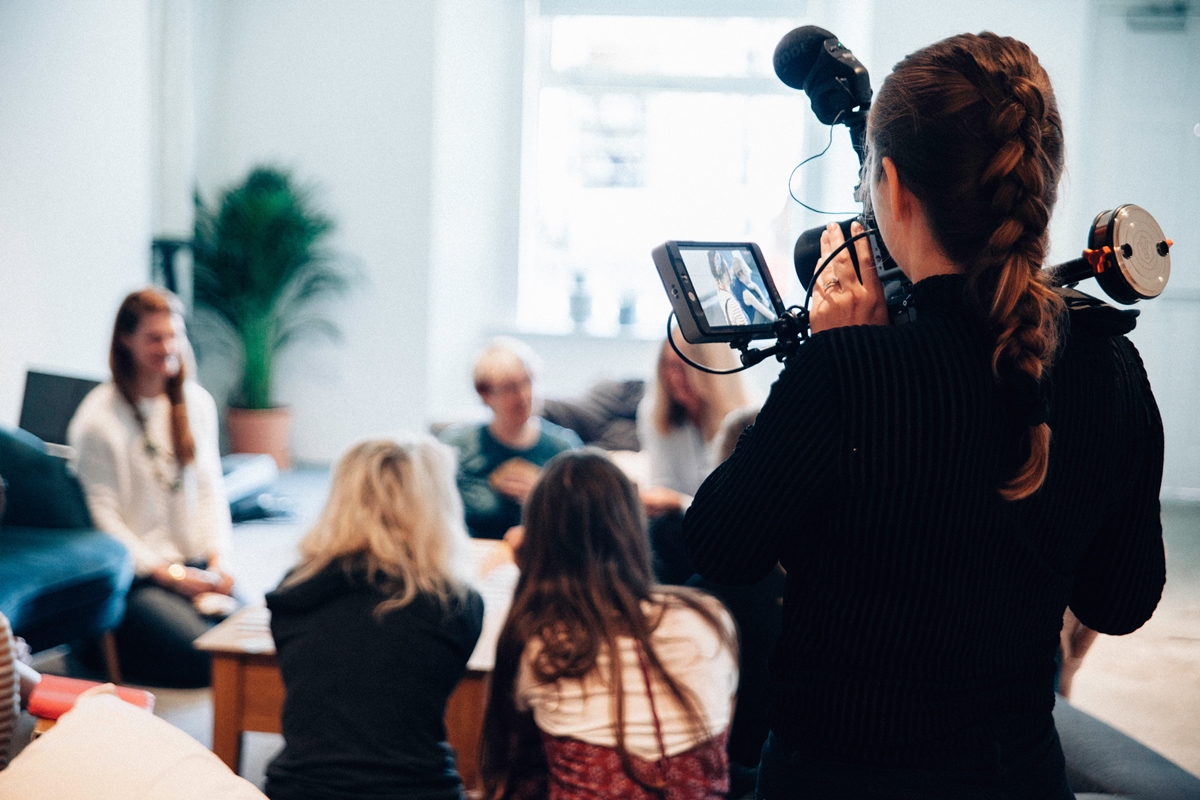 Company News
When something big happens in your business, let your followers know! They'll appreciate being kept in the loop. 
6. Hiring Announcements/New Employees
When you hire a new employee, make them feel loved and noticed by sharing their headshot and bio to your page.
7. Job Openings
Post a hiring announcement for your followers to view and share. This shows that you want their help finding the next employee for your business.
8. Company Events
Posting photos and descriptions of your company event, like a holiday or birthday party, gives your followers an inside look at your company's culture.
Informational
Share helpful information that will keep your customers and followers coming back to your as their primary resource. 
9. New Products/Services
Having descriptions of your products and services on your page is important for new followers who may not understand what your company provides, or for those who are looking to increase their knowledge of your brand.
10. Image Closeups
As a customer, it can be confusing and frustrating to not understand what products a company offers. You should include product photos, including image closeups, on your page so as to easily educate your audience.
11. Case Studies
Case studies inform your followers how your company can help them and others by sharing factual evidence of your solutions.
12. Quick Tips
When someone is scrolling quickly through their news feed, a short post including a few tips can leave a lasting impression on an otherwise brief interaction.
13. Blog Posts
Blog posts can help your customers/followers find more information when they are seeking to understand your company or services further. Create a blog post on your website and then share it to your social channels.
14. Infographics
Infographics break up the routine of quick tips by adding graphics to make your information aesthetic and easy to understand.
15. How-To/DIY Tutorials Videos
How-To/DIY Tutorials break up your written content with visuals that are both educational and entertaining.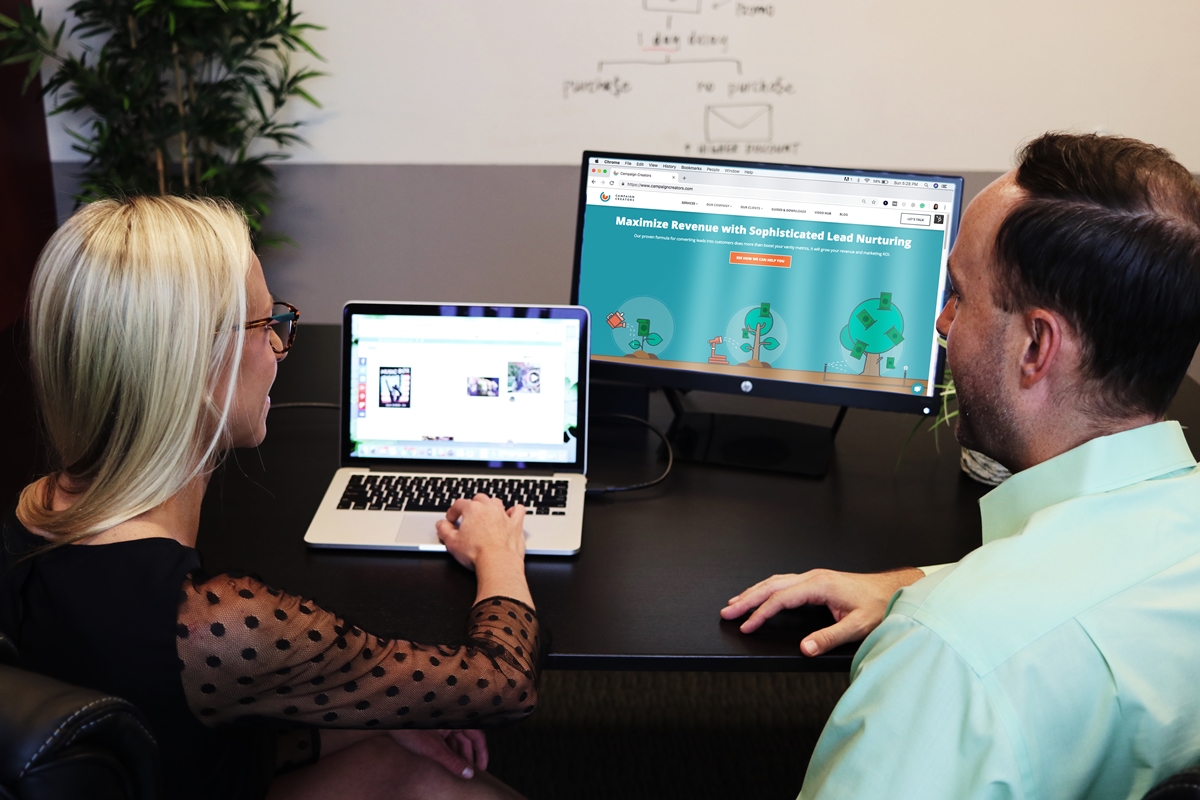 16. Links to Free Resources
People love free things, so sharing free resources with your followers may give you more favor in their eyes, while also making you a reliable source.
17. Problem/Solution post
Share a problem/solution post that highlights your offerings. What is a problem that a customer recently faced? How was your solution able to help them?
18. Podcasts
Podcasts let your audience hear your voice and learn more about your company. Share thoughtful interactions with influencers and industry leaders or provide an entertaining piece on some recent news in your business.
19. Create a Weekly Series
When you have a large amount of content to share about one topic, consider breaking it up and sharing it over the course of several weeks. Get followers excited for the next episode of your weekly series.
Sales
Social media is a great way to enhance your sales channels. Increase leads through some of these posts. 
20. New Deals/Offers/Discounts
If you want your followers to participate in a sale promotion, share it with them! Posting new deals, offers, or discounts online also gives your audience the opportunity to share it with others.
21. Giveaways
Hosting a giveaways on your page encourages more people to follow you and participate in the event.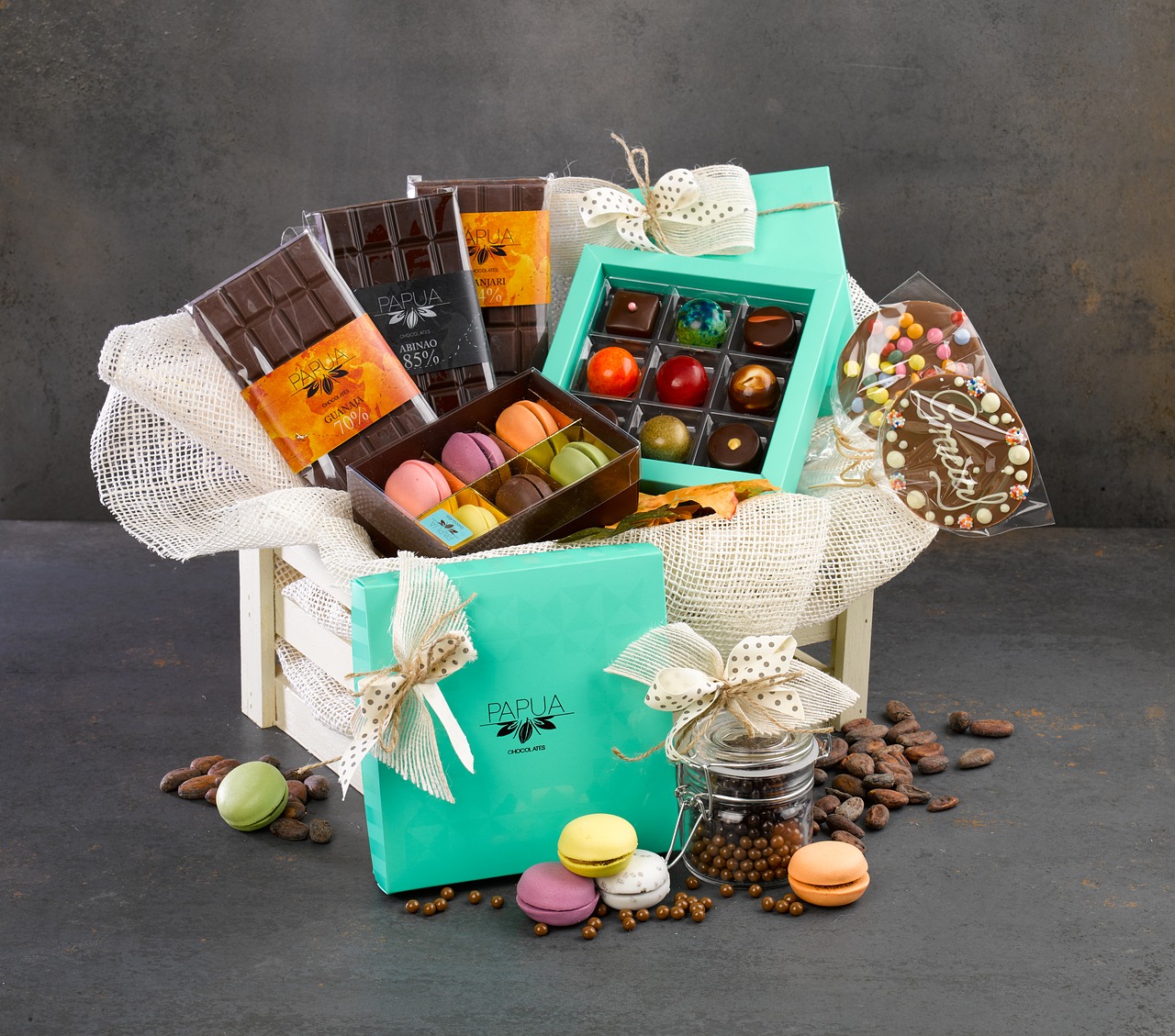 22. Public Figures using your Brand
When well-regarded public figures use your brand, it encourages the people who follow and support them to do the same. It gives your brand/product a stamp of approval from someone they trust.
23. Reach Out to Influencers
While you can have public figures use your brand, you can also tag them in posts to encourage them to try and advertise your product.
Entertaining
People are primarily on social media for entertainment. Cater to that!
24. Caption This!
Post an image and ask for a caption. Caption contests are entertaining for people to participate in or just to follow along. However, they also make your post more widespread as mutual friends of those who comment are more likely to see it.
25. Employee's Interesting Talent (Video)
Sharing fun tidbits about your employees not only highlights their personality, but also the personality of your brand.
26. Behind the Scenes of your company
Share sneak peeks behind the curtains of the work you do every day. What are employees doing in the back office? What is your manufacturing process like? What do staff meetings look like?
27. Customer Features
Customer features allow you to share a long-form testimonial highlighting your customer's experience with you and your product, with their permission of course.
28. Trending Topics in your Industry
Sharing articles and opinions on topics that affect your company informs your audience that you are involved and educated on matters that influence your industry.
29. Trending Topics in Pop Culture (i.e. #SharkWeek)
While you should know what's going on in your industry, you should also know what's going on in the world. This will show that you are up-to-date on current events and you can participate in the conversation.
30. Memes or Gifs
Using memes or gifs helps keep you relevant in pop culture and shows a more humorous side to your brand.
31. Inspirational Quotes
It can be tough to find the right words to say, especially if it revolves around a world event or holiday. Sharing an inspirational quote is a simple, yet motivating way to capture your audience's attention.
32. Spotify Playlist
Posting a Spotify playlist can be a fun way to share what you listen to at work or what holiday mixes you enjoy.
33. #ThrowbackThursday
#ThrowbackThursday is an excellent way to share an impressive or memorable company memory and to highlight it again.
Local Community
Show your followers that you love your community and want to share that with them. 
34. Promote a Partnering Brand
Promoting other brands in your community and partnering with them can extend their audience into yours and can increase brand loyalty.
35. Share Other Companies' Posts
Sharing posts from other companies helps you appear less worried about the competition and more focused on building and lifting other businesses.
36. Community Highlights/Landmarks
Support the local community by sharing highlights and landmarks to help build loyalty with members of the community.
37. Community Events
Participate and share information about local events to become more involved and a more trusted citizen of the community.
38. Local News
Post information about local news or participating in news discussions to help your company stand out as an active member of your community.
Celebratory
Social media channels are the perfect place to celebrate holidays, birthdays, and the small and large victories along the way. 
39. Employee Birthdays
It's important to show your employees that you care and a specialized birthday post is an excellent way to do it. It communicates to your employees and followers that you care for your team.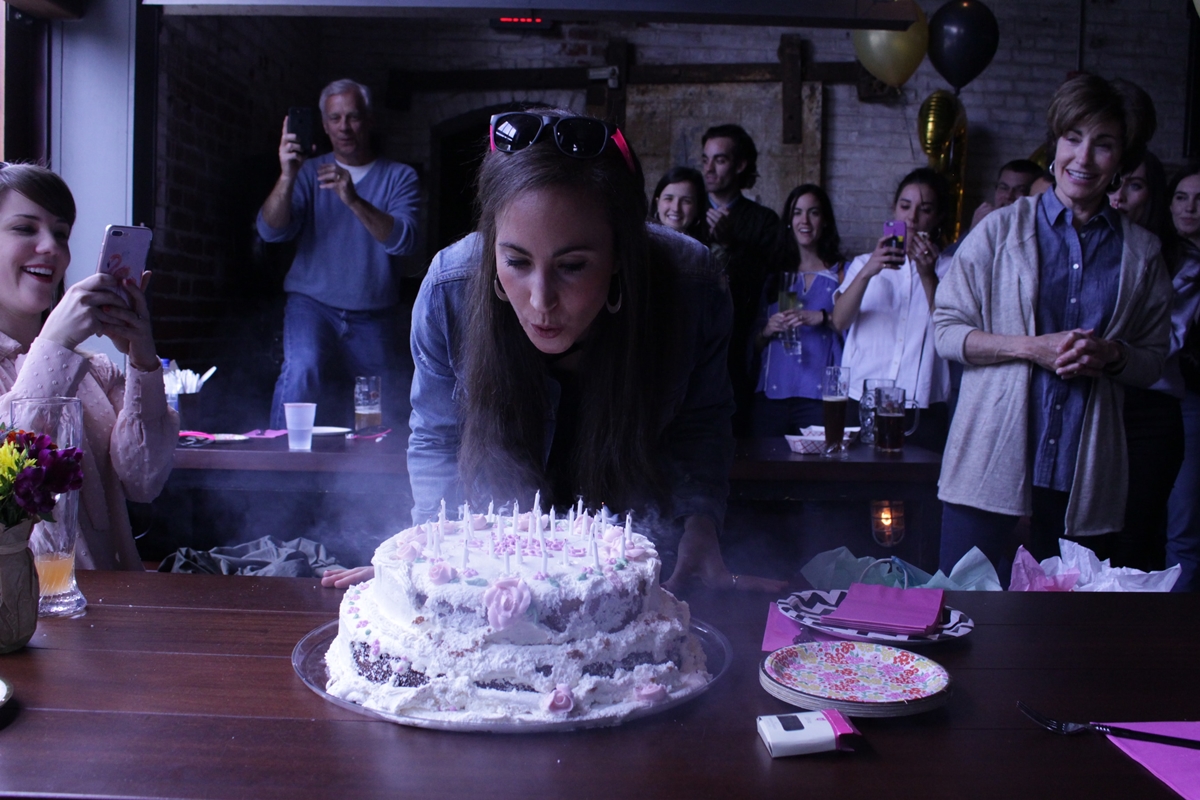 40. History/Anniversaries of Company Milestones
Sharing your milestones with your followers helps inform them about your history and how far you've come since you started.
41. Holiday Salutations
It's nice when someone wishes you a happy holiday, so do the same for your followers online by posting a photo or graphic.
42. National Days (i.e. National Doughnut Day)
Every day is a reason to celebrate, so pay attention to national days that you can bring awareness to and celebrate, especially if it's relevant to your business.
Follower Participation
Get your followers more involved with your social media strategy with some of these interactive posts. 
43. User-Generated Content
Ask your followers to submit content for your social posts. This engages them in a more direct way and gets them excited about seeing their work on your platform. Some great examples of this are photography or meme contests.
44. Tag a friend content
Most contests and giveaways lead to increased followers because they require you to tag friends. Create content that encourages your followers to tag their friends or share it with others.
45. Create a Poll
Sometimes it can be hard to make decisions, but with two choices, polls make it easy to decide and participate! Thinking about hosting an event but can't decide what venue to use? Create a poll to ask your followers.
46. Ask a Question
Asking questions helps your followers feel like they are a part of your community. Though they may not always answer, questions are a good way to increase involvement in your posts.
47. Fill-in-the-blank post
A post that asks for a fill in the blank is fun because they are less in-depth than an entire question and it gives your followers an opportunity to be creative as they fill it in.
48. Run a Live Video
A live video allows your followers to see what you are doing right then. It's less formal than a published video or podcast and gives your audience a raw view of what you are doing.
Re-share the Best
For this last one, take advantage of all of your best performing posts. 
49. Re-share Top Performing Posts
Look back at all of the posts you've shared over the past several months. What kind of posts performed well? Which ones got the most engagements? Share those posts again to see how much more traction they can bring. Or use them to inspire your content sharing strategy moving forward.