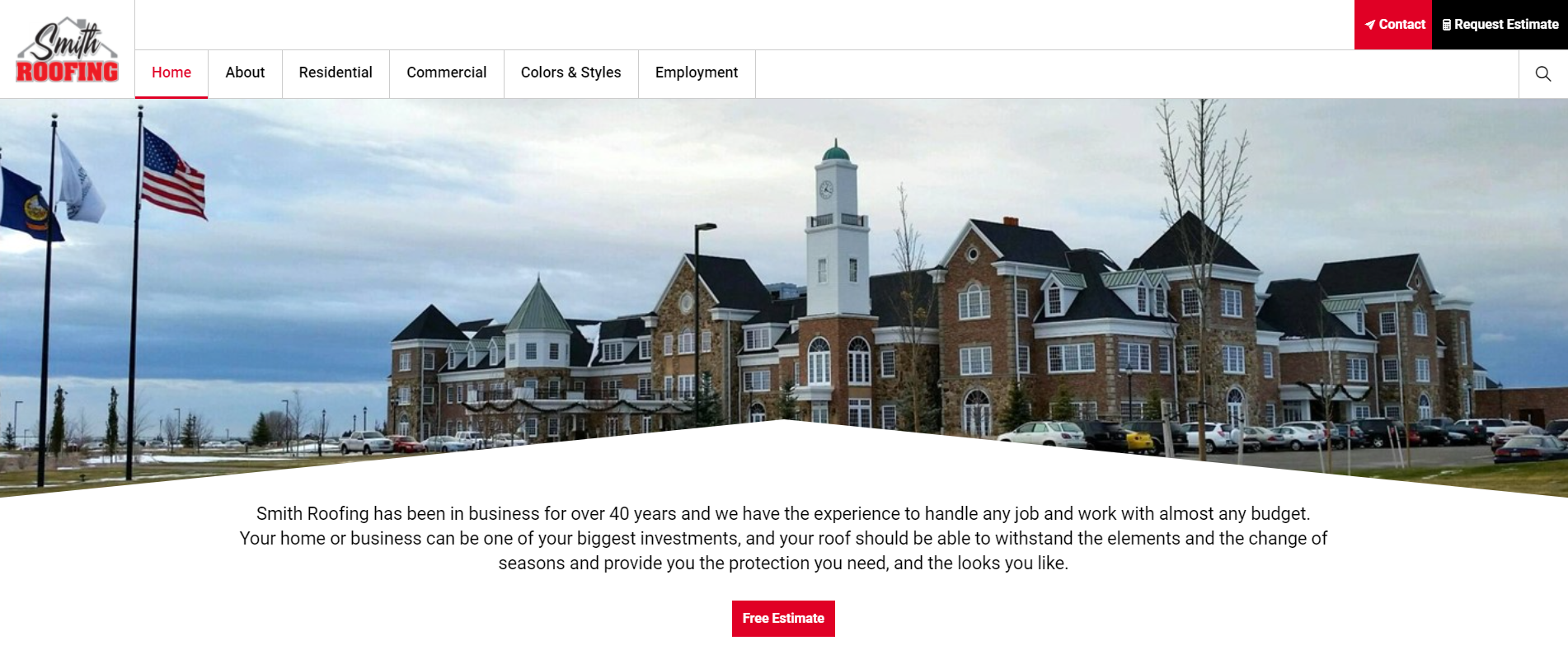 Smith Roofing provides roofing and siding services throughout eastern Idaho and western Wyoming. They needed a new and modern website to showcase their projects, and we were more than happy to oblige.
From a content perspective, our team moved all of the content from Smith Roofing's previous website into a more user-friendly layout that is clean and easy to navigate.
On the design side of things, we subtly incorporated a "roof" theme throughout the site. On the home page, you'll see the triangular roof shape where the welcome text is housed. Lower down the page, and on some interior pages, we've used a brick/shingles textured background to add a pop of color and bring in more of that roofing feel. On the interior pages, we dialed down the triangular roof shape from the home page and just added a smaller triangle that helps draw focus down the page.
To check out their site, visit smithroofingpros.com.