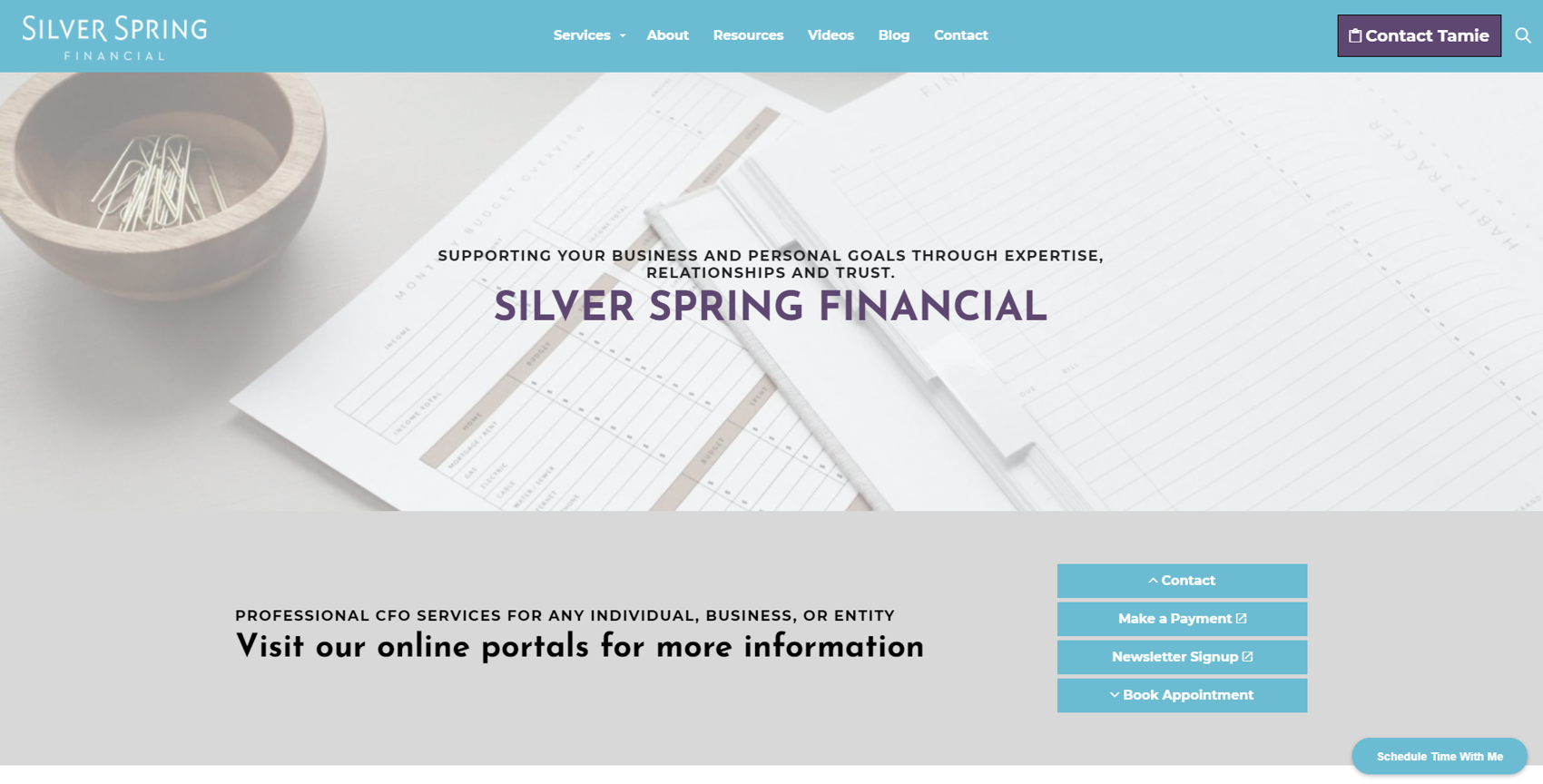 For reputable and certified financial services, look no further than Silver Spring Financial. Owned and operated by Tamie Ball, her comprehensive accounting and financial planning services are offered to any individual or entity. As a member of the Certified Financial Planner Board of Standards, the American Institute of Certified Public Accountants (AICPA), and the American Institute of Certified Tax Coaches, you're guaranteed expert advice from an industry professional.
Tamie's increasing customer-base created a need for a highly functional, professionally crafted website for an optimal user experience. Our project manager, Casey Soelberg, worked closely with Tamie to implement her numerous 3rd-party embed widgets and tax resources for a smooth transition of content from the old to the new. Slight coding hiccups were quickly addressed by our talented development and design team, Jesse Hillman, Kyle Richards, and Adam Humphreys, ensuring a functional and stylized platform for anyone seeking her services.
The development team seamlessly redirected the existing .cpa (Certified Public Accountant) domain to the simultaneously owned .com domain, maintaining an optimal flow of traffic to her website. Visit https://www.silverspringfinancial.cpa/ to see how Tamie's site came together.