Shelley Family Medical Center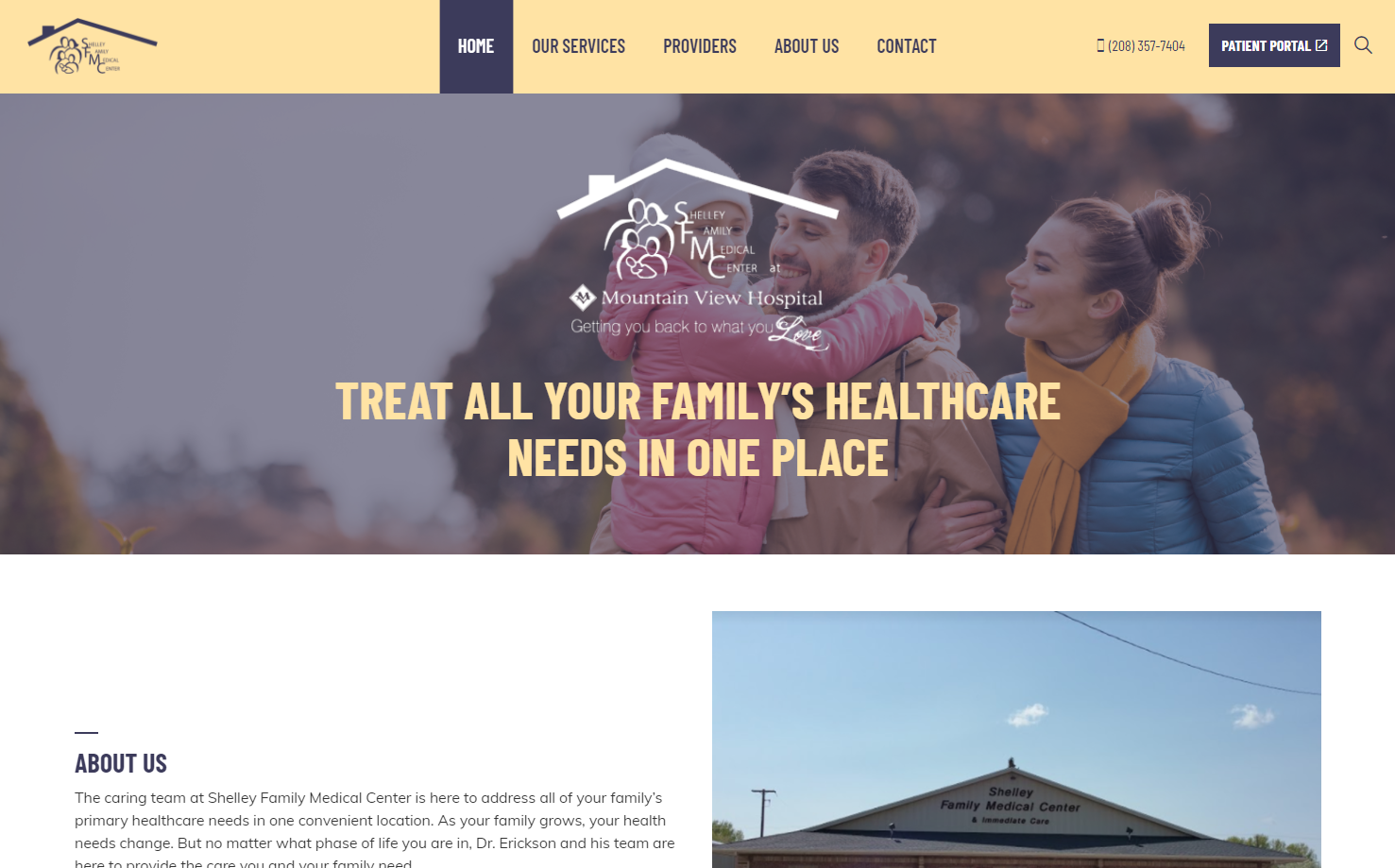 This medical clinic based out of Shelley, Idaho had an outdated website that wasn't the easiest to make changes on. Our team took the previous website and transformed it by moving it onto our starter kit.
We helped Shelley Family Medical Center address and remove outdated content, added some new optimizations for a new doctor that provides gynecology services, and found new photos for their services that help bring their website to life.
Visit their website at shelleyfamilymedicalcenter.com.