Food Samplers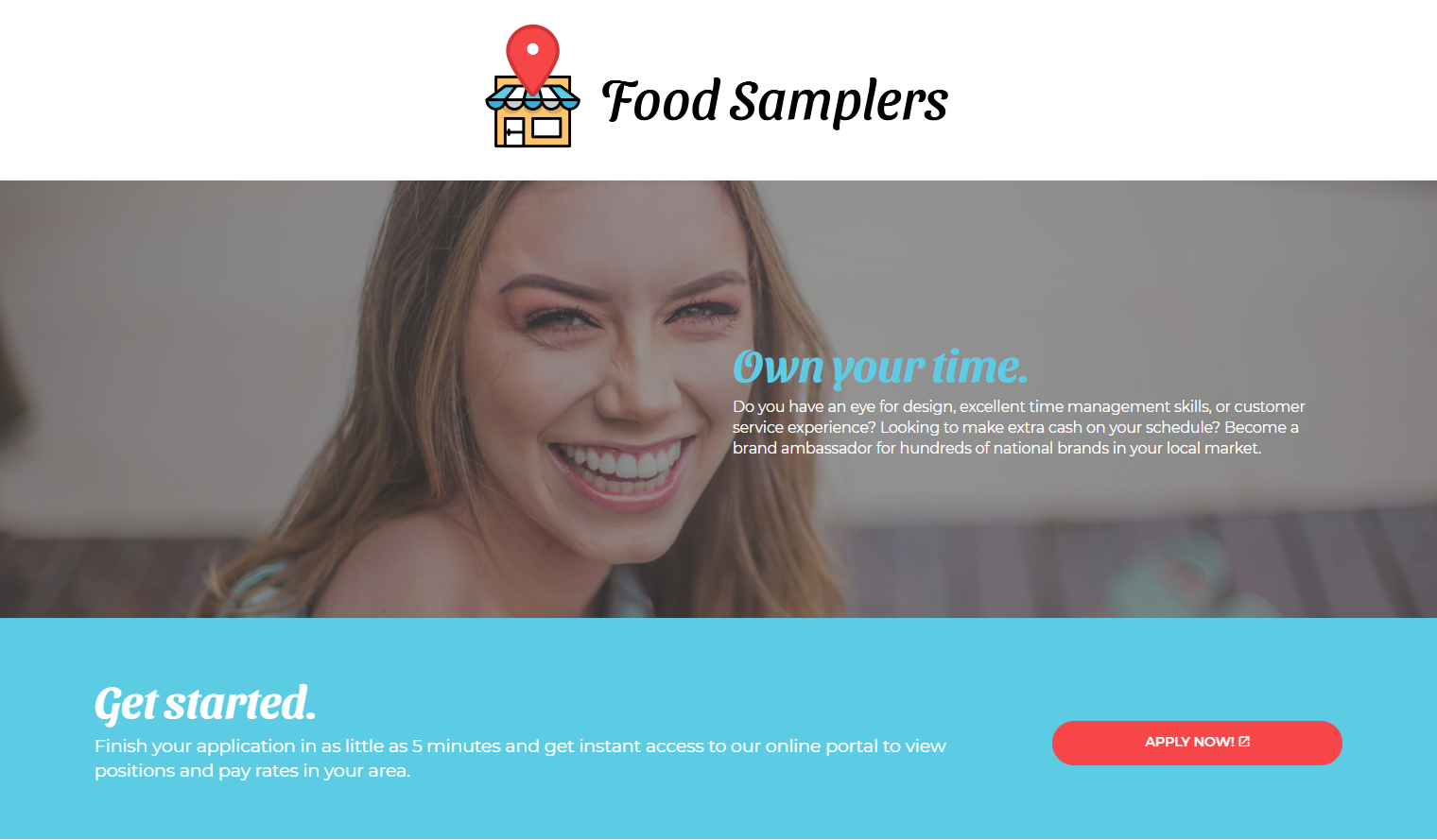 Food Samplers has a unique business model where they recruit individuals across the country to sign up for food sampling gigs and other similar events with major national retailers. They needed a website to use as a platform for their recruitment and marketing efforts, and with this new online platform they also needed a logo.
Our in-house graphic designer worked with the team at Food Samplers to create a logo that they would be proud to display on their website. We presented a couple of different options, and they opted for this option that is playful in nature, speaking to the fun atmosphere of the jobs they recruit for. The location pin on the storefront icon represents the stores that Food Samplers' brand ambassadors will be working in.

This one-page website has a simple and clean look that coordinates with the characteristics of their logo. Our content team wrote the text on the website to appeal to the target audience for Food Samplers' recruitment efforts.
Check out this sleek design at foodsamplers.com.