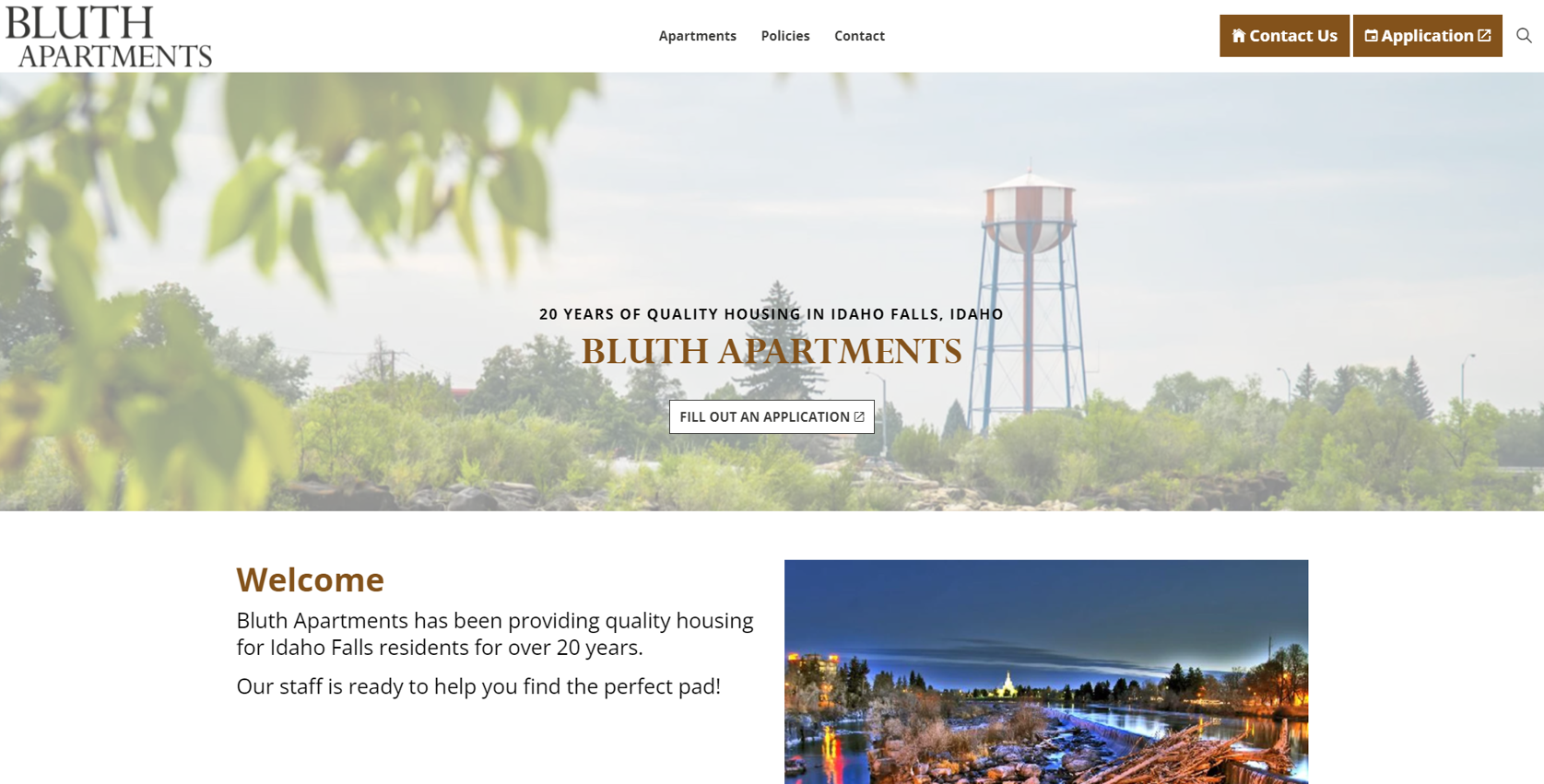 Housing is proving harder to find in our growing Idaho Falls market, but Bluth Apartments is making the search easy and convenient. For over 20 years, their housing throughout Idaho Falls has provided renters access to affordable locations in pet friendly environments and comfortable locales to some of the town's most visited areas.
Simplicity worked best when we developed the easily navigable website for Bluth. Potential tenants can peruse any vacant and available unit in split component data containers. Floor plans for the numerous housing options are featured at the top of the Apartments page, allowing full transparency for the many residential choices.
The most time consuming portion of the site came from the addition of 47 individual pages for each rental unit. These pages allow Bluth the convenience of selecting any available unit to feature as related content wherever and whenever they choose. Whether none, 1, or all 47 units are available, Bluth now has the option to list each vacancy on a user-friendly platform.
To get a look at the website yourself, visit the new site at https://www.bluthapartments.com/.