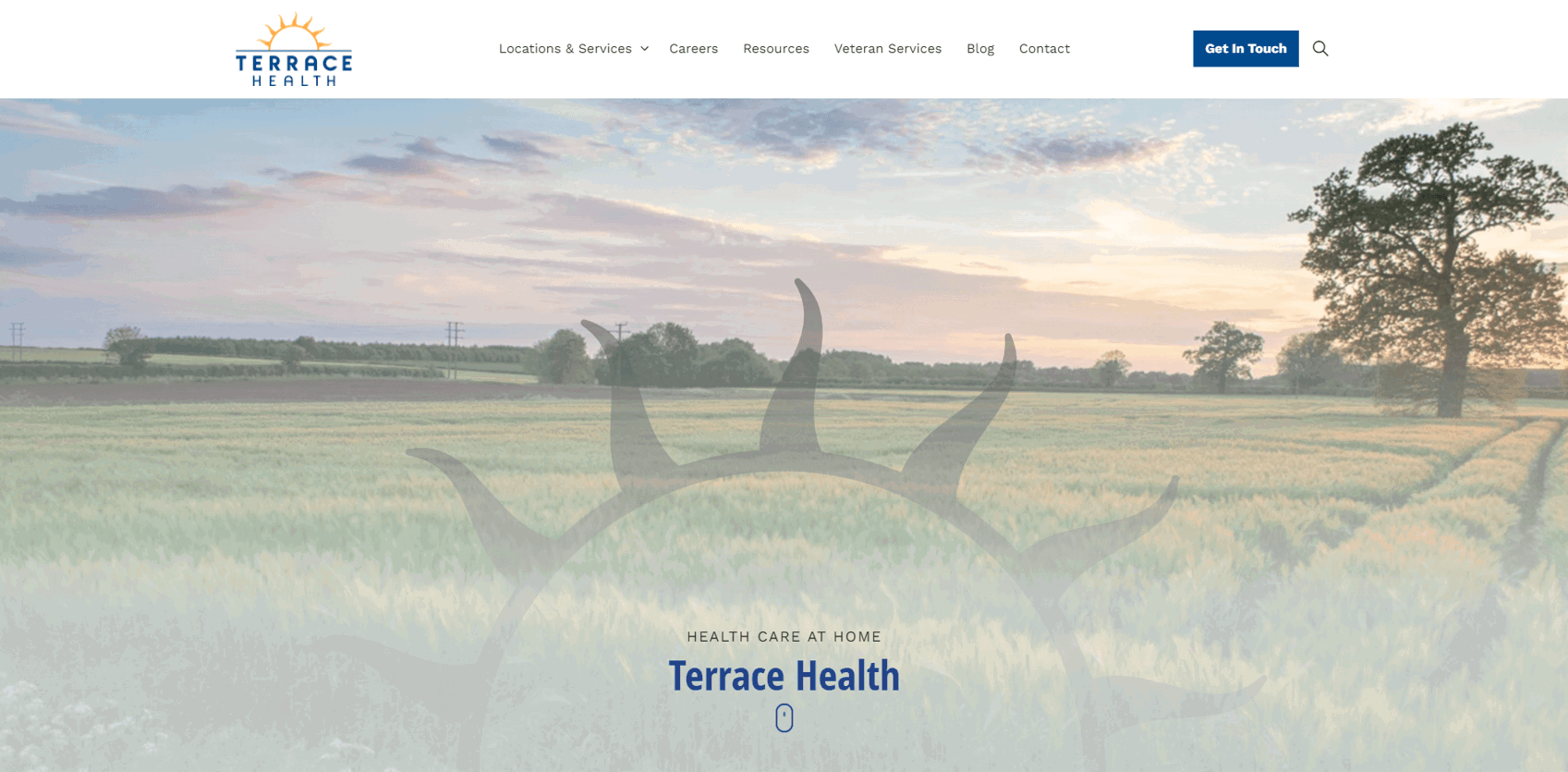 Award winning specialists in home health, home care, and hospice, Terrace Health operates in multiple locations throughout the country to provide elderly individuals unparalleled care and attention. As a sister company to their nationally renowned Sunterra Springs rehabilitation facilities, Terrace Health brings the professionalism and experience from the facility into the homes of their patients.
Because of the overwhelmingly positive response from our original work on Sunterra Springs, Terrace Health never hesitated to come back to us at Smartly Done for another project. Our design and development team, Kyle Richards and Adam Humpherys, were tasked with maintaining much of the original color schemes, custom map functionality, and career application forms to mimic their sister company. Content Lead, Casey Soelberg, worked closely with the Terrace Health Operations Managers and the Director of Clinical Operations to finalize overall content direction and user-friendly navigation for an informational experience throughout the site.
Adding to the customized scope of the project, Kyle created PDF forms with field specific IDs to auto-fill and submit after employment applications were sent from our hand-tailored careers form. This custom feature allows the team at Terrace Health to conveniently access submitted resumes and sensitive information in downloadable formats at any of their three branches.
Even though the website is now launched and functioning, Terrace Health continues to send our team resources and content for regular updates on blogs and location pages. Our many services also include hourly rates for continuous content creation and loading, which Terrace has quickly begun to utilize.
If you'd like to see the custom work we've done for Terrace, visit the new site at www.terracehealth.com.