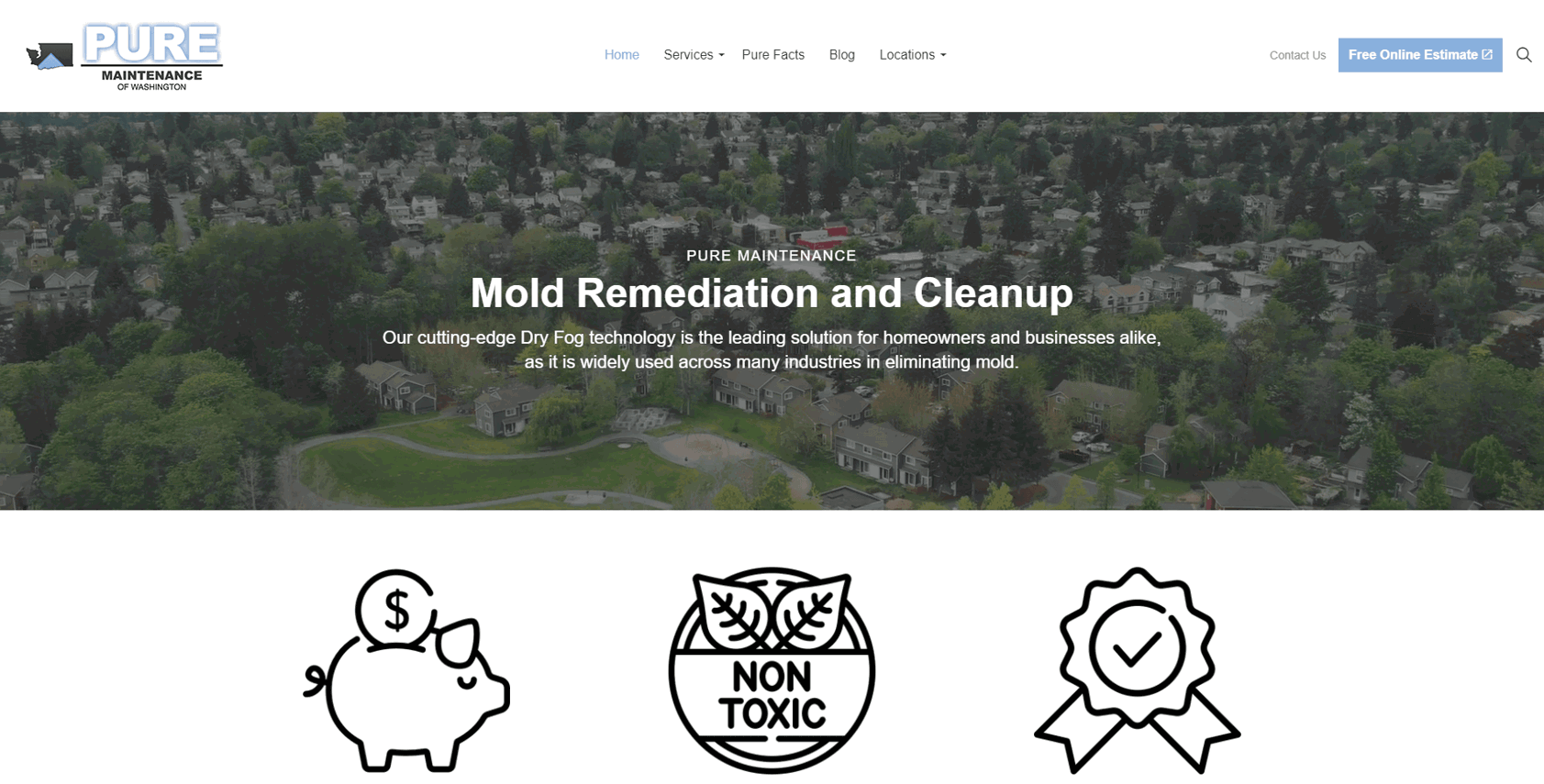 Pure Maintenance of Washington supplies eastern and western Washington with a variety of eco-friendly cleaning services from mold remediation, air quality testing, odor removal, and even COVID-19 sanitization  procedures for individuals or businesses in need. Their patented services provide new-age methods of cleaning to prevent toxic chemicals and harmful residues left by traditional products.
To feature their state-of-the-art technologies and services, our content team migrated content from their existing site into a symmetrical, aesthetically pleasing grid with right-aligned text. Our responsive content management system organically optimized the responsiveness of these components to be mobile and tablet friendly no matter the resolution, no matter the device.
Our content writers created location-specific verbiage to showcase their broad range of services and patented technologies for an ideal search engine optimization (SEO) index on the web.
See the new layout for Pure Maintenance of Washington at www.PureMaintenanceofWashington.com.