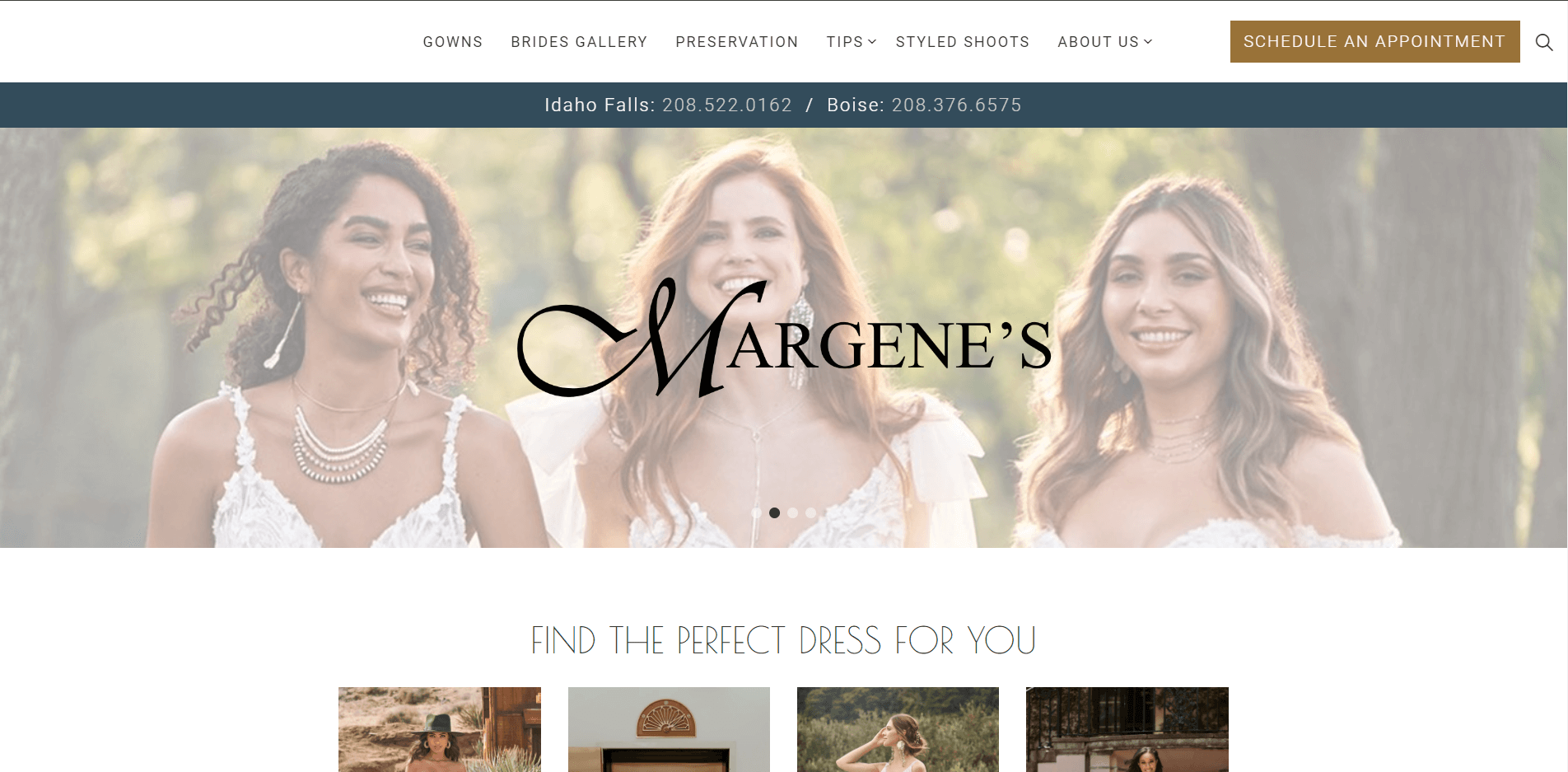 Recognized as one of Idaho's most sought after bridal companies, Margene's Bridal supplies Idaho and neighboring states with an extensive collection of elegant bridal gowns. Their renowned customer service and wide variety of formal wear provides brides, pageant contestants, prom girls, and bridesmaids with dresses for any formal occasion.
After 40 years of continued growth, the need finally arose to modernize the look, appeal, and functionality of their outdated website. Our development team, Jesse Hillman and Adam Humpherys, were heavily involved in the process, creating custom product catalog upload features for the Margene staff to easily and conveniently update gown styles, information, and pictures at the click of a button. Additionally, Jesse utilized custom Javascript code to automatically migrate thousands of images and blogs to eliminate countless hours of manual content loading.
Our Lead Designer, Kyle Richards, worked closely with the Margene's staff to implement a feminine design with fonts, colors, and organizational layouts. Kyle made conscious decisions to prominently feature contact information at the top of each page as a global component for users to easily locate phone numbers and addresses. The user experience is now enhanced by the minimalistic yet easily navigable categories to find dresses in any size, style, brand, or occasion.
The new Margene's Bridal website is undeniably clean, beautiful, and easy to use—both as a user and member of the staff. Visit the new site at www.Margenes-Bridal.com to see what custom development, intentional design, and smooth navigation can do for a successful business like Margene's.