This tutorial will show you how to update the contact information that appears in the footer of your website.
Step 1: In the content section, click on the drop arrow for "Website Configuration."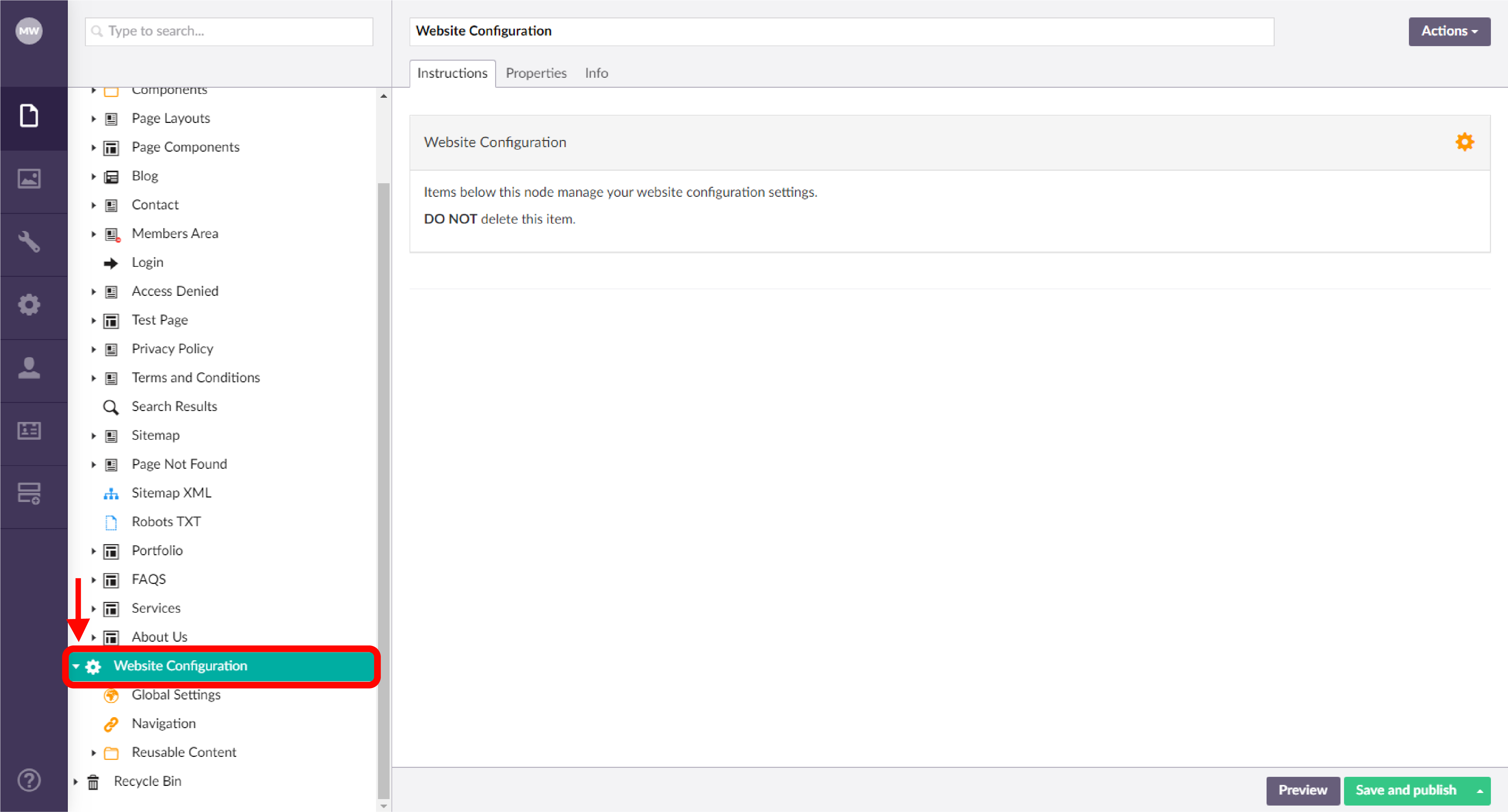 Step 2: Select "Global Settings" and click on the "Contact Information" tab.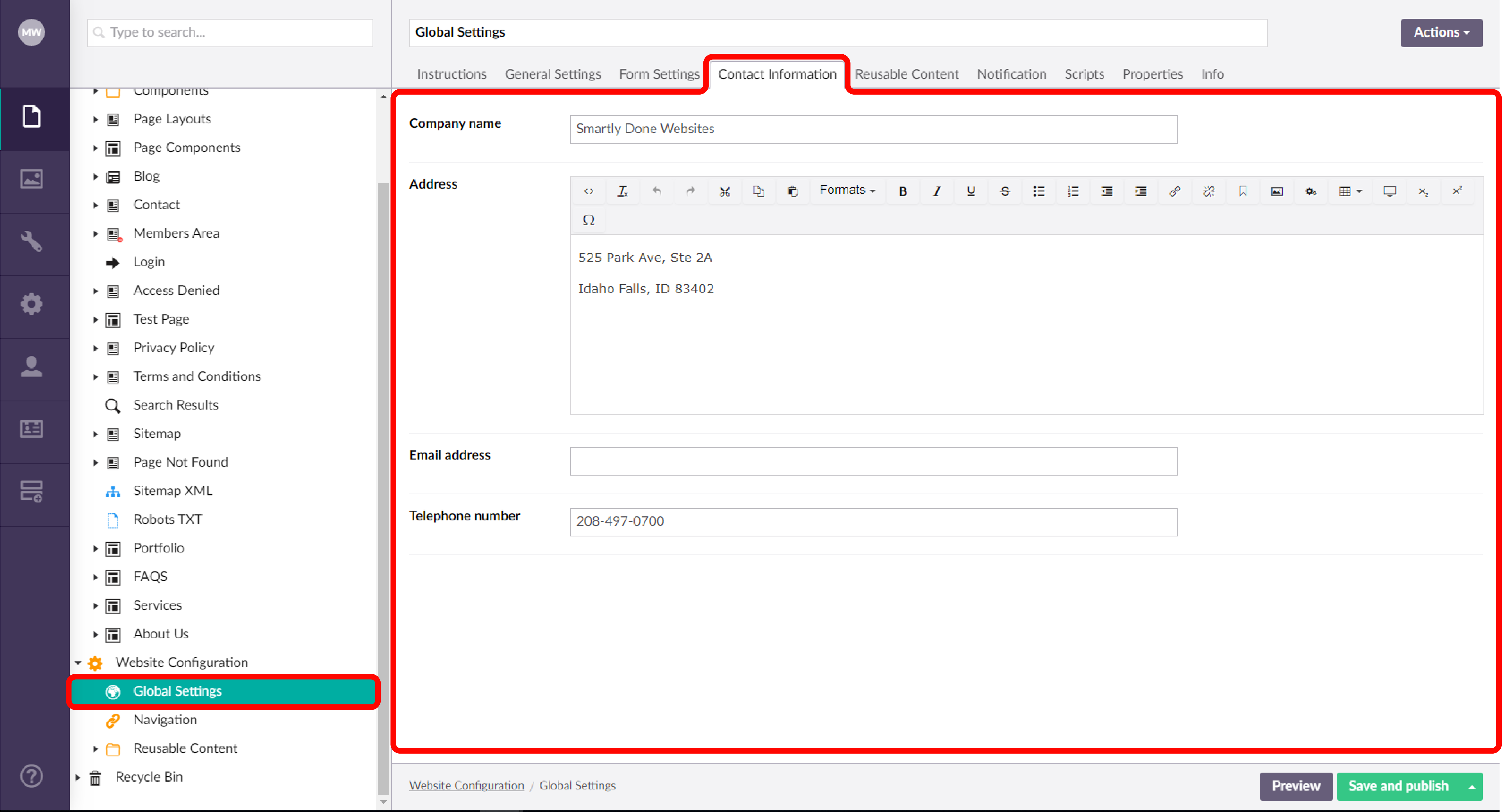 Step 3: After entering your desired details, click "Save and publish," then "preview" to see your changes.