This tutorial will show you how to update the contact information that appears in the footer of your website.
Step 1: In the content section, click on the drop arrow for "Website Configuration" and choose the footer section.

Step 2: To create a section for contact information, press the "Add Content" button and choose "Text/Image Pod" option.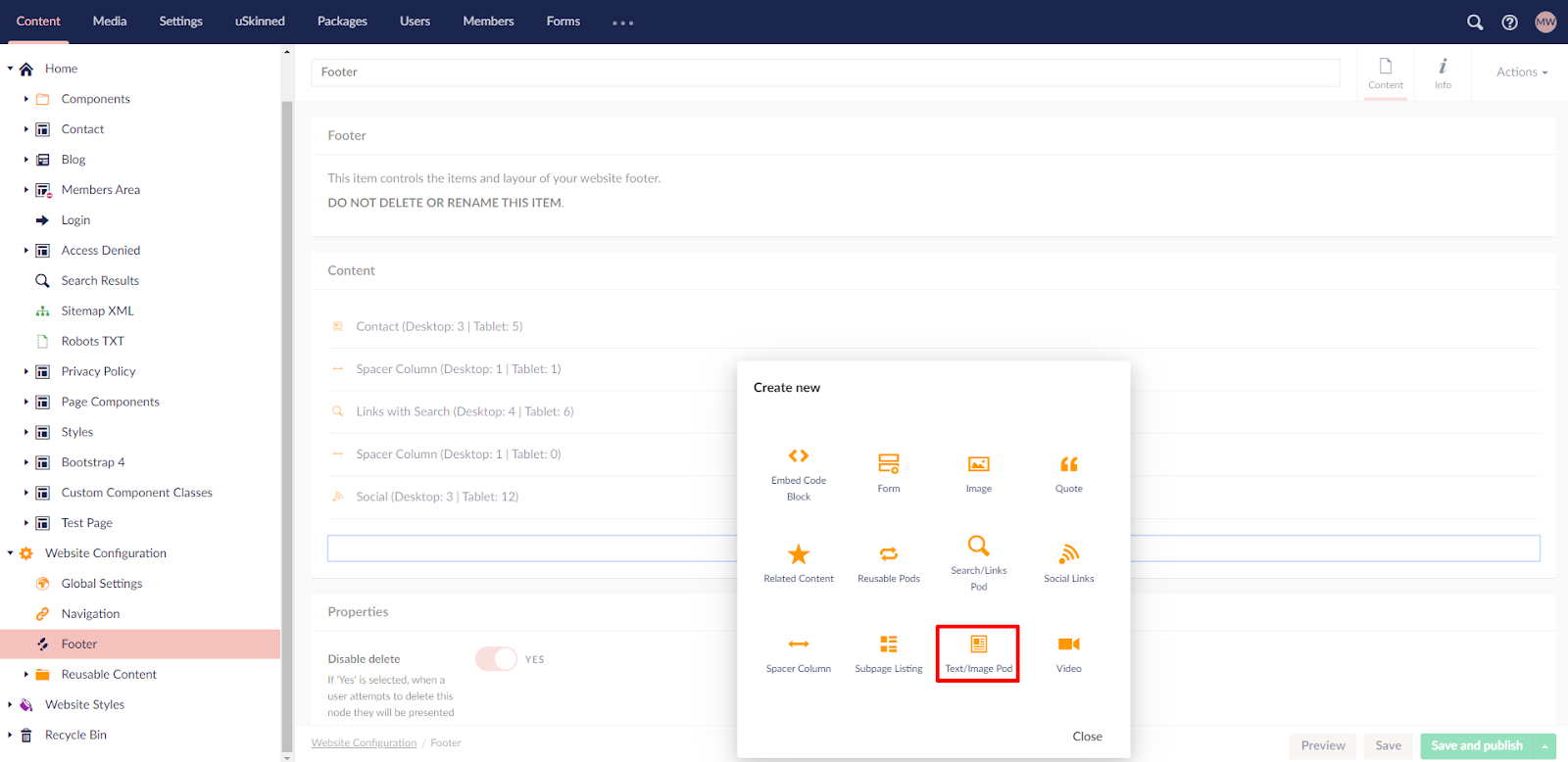 Step 3: Fill in the text box with your contact information or address.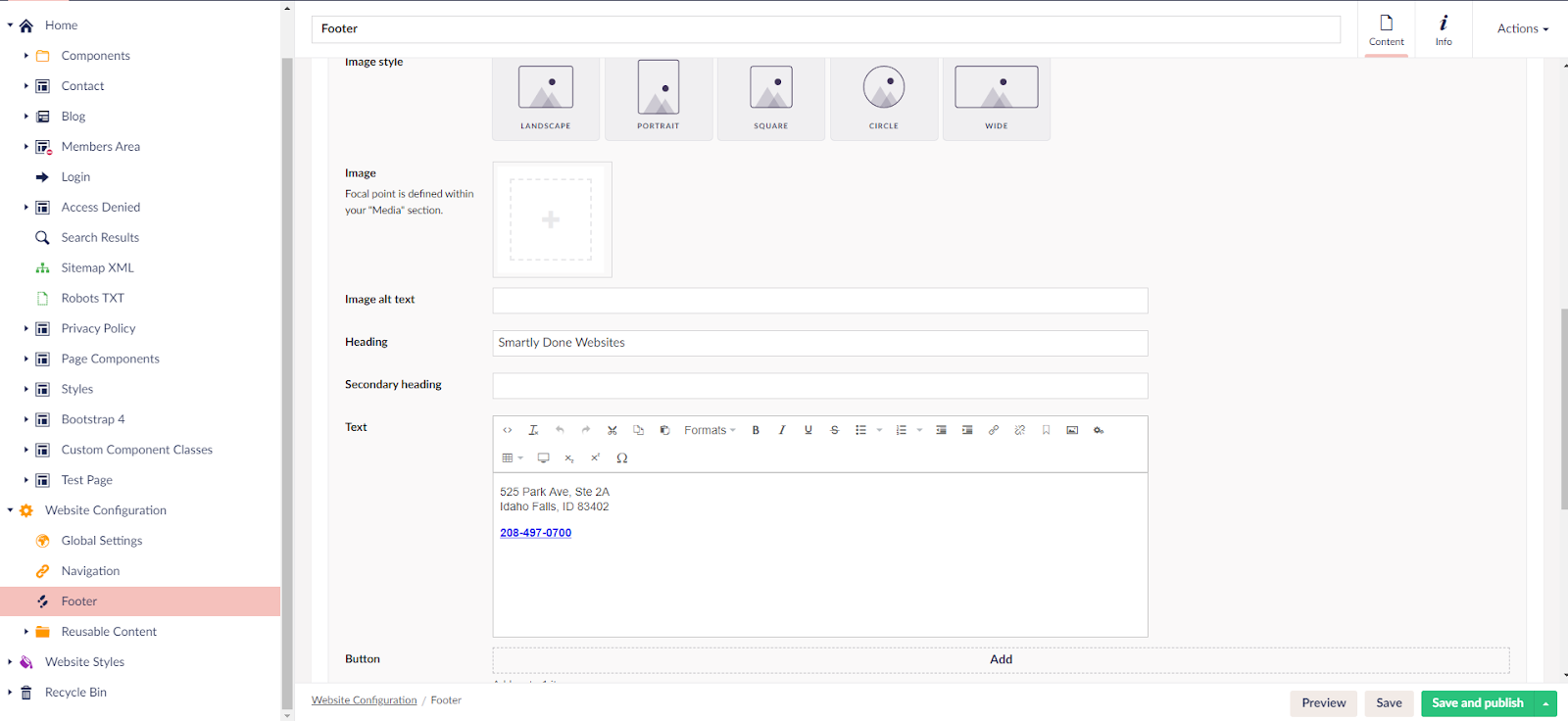 Step 4:  To edit this later, simply press the footer space that has your contact information, scroll down to the text area, make adjustments, and then press save.