This tutorial will show you how to add or update a footer menu on your website.
Step 1: In the content menu on the left, scroll down to Website Configuration and click the dropdown arrow to find the footer section.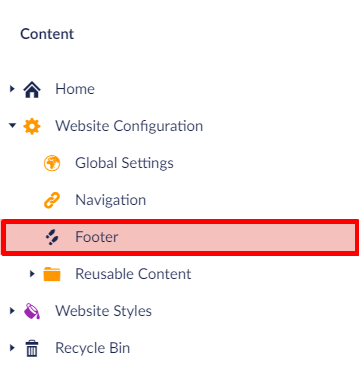 Step 3: In the content section of the footer, you'll be able to add and delete elements of your footer.

Step 4: Rearrange the order your links are displayed by dragging the sections up and down.
Step 5: Choose what to do/add to your footer by clicking "Add Content."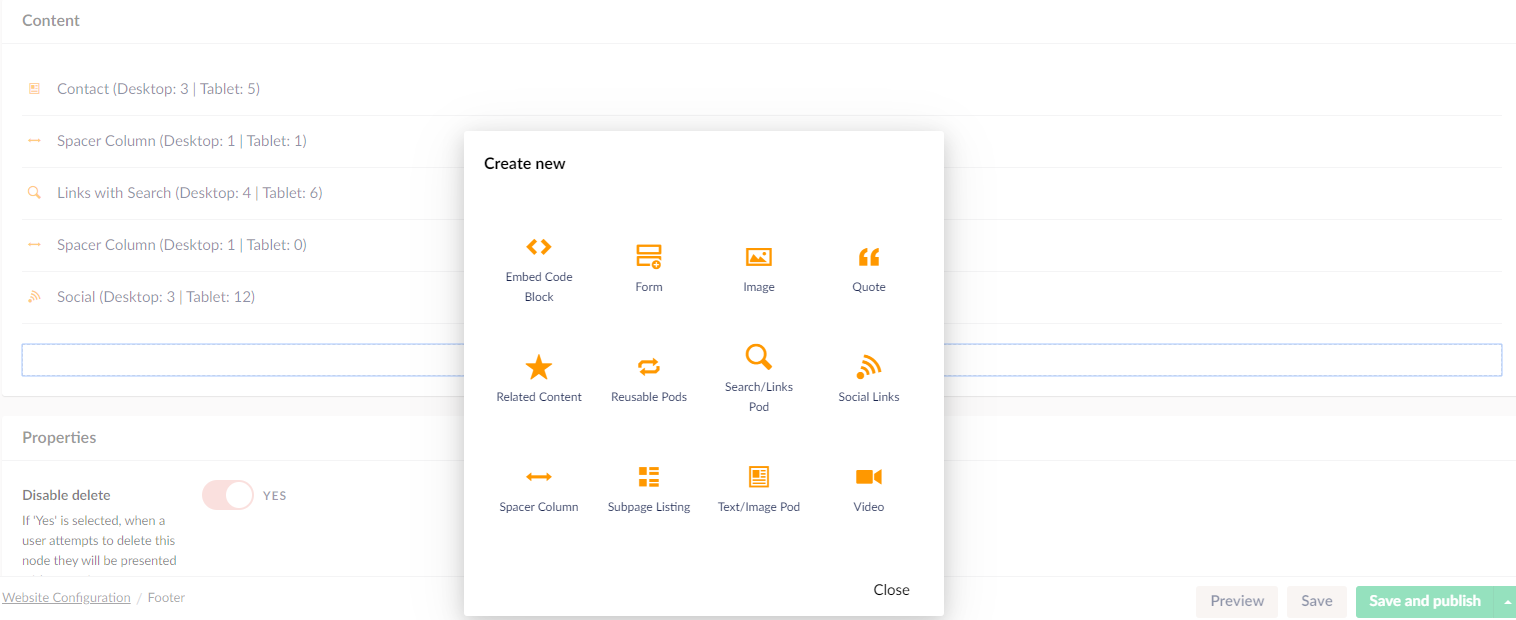 Step 6 (Linking an internal page): To add a link to an internal page in your footer, select the star icon for "Related Content." Click the "Add" button to choose an internal page. Click the Home dropdown arrow and simply click on your desired page. Click "Submit" to complete the new link.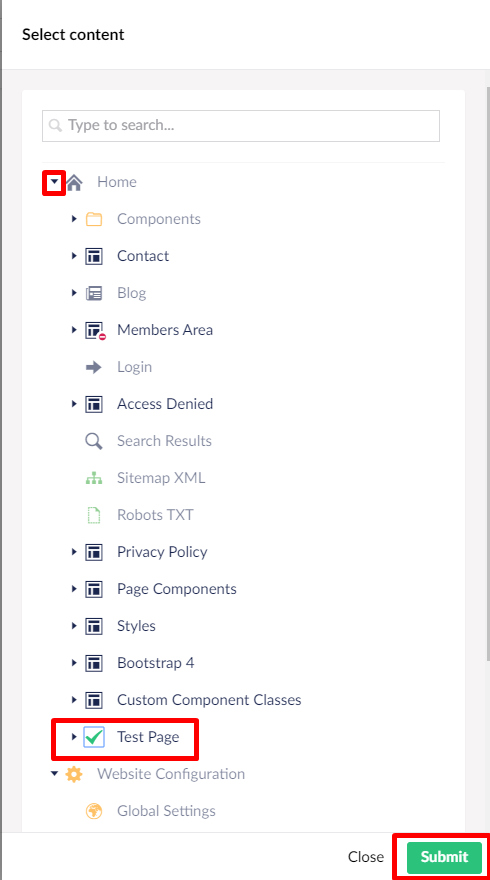 Note: You can modify the text position and alignment as well as the image style in your footer for the related content you choose. Test out different configurations to see which you like best. 
Step 7: Click "Save and Publish" to make any changes to your footer live. Refresh the live site to view your changes.